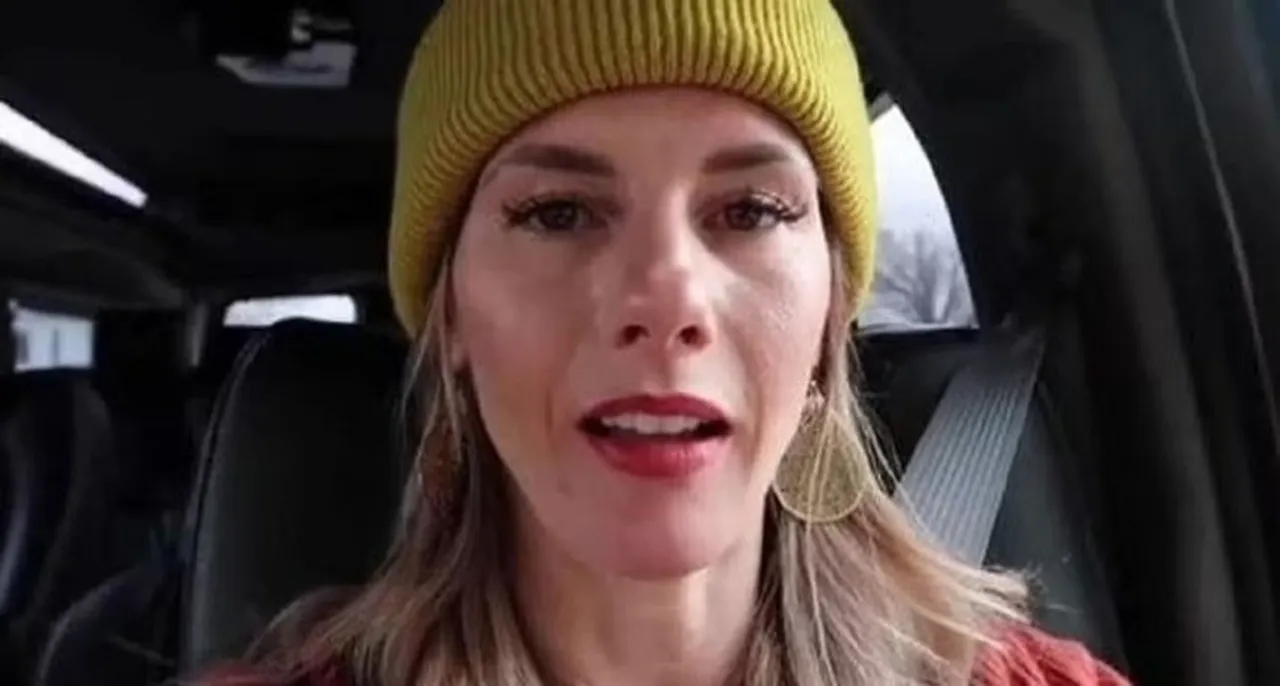 The mother, formerly associated with a well-known family YouTube channel, has been apprehended on suspicion of committing two instances of aggravated child abuse.
Child Abuse Charges
As per a statement released by the Santa Clara-Ivins Public Safety Department, a child from Ivins, Utah, escaped through a window at a residence to seek help, which led to the accusations of abuse against Franke. This residence belonged to her business partner, Jodi Hildebrandt, who was also arrested in connection with the case.
The child ran to a neighbor's house, seeking food and water, with duct tape observed on their wrists and ankles. Concerned neighbors promptly contacted the police. The child was subsequently hospitalized for the treatment of "severe" injuries and malnutrition.
Following the escape of the first child from the residence, a second malnourished child was discovered in a similarly deteriorated physical state. This child was also taken to the hospital for medical care.
Police Investigation Underway
Ruby Franke's name can be found on the Washington County Sheriff's Office's website, indicating that she is in custody following her arrest at 9:33 pm on August 30 in Springville, Utah. Her business partner was also taken into custody at the same time.
According to documents, Franke had recorded a YouTube video from the house shortly before her arrest, which contributes to the evidence of her presence in the home and her awareness of the abuse, neglect, and malnourishment.
Officials stated that a search warrant led to the discovery of evidence consistent with the children's injuries, and the Department of Child and Family Services took custody of four minors.
About The YouTuber
Ruby Franke was once a well-known figure on the 8 Passengers channel, which chronicled the lives of her, her husband Kevin Franke, and their six children: Shari, Chad, Abby, Julie, Russell, and Eve. However, over the past three years, the family's public image has declined.
At its peak, the channel had approximately 2.5 million subscribers but was removed earlier this year for undisclosed reasons. The family has faced allegations of misconduct for some time, which marked the beginning of the end for eight Passengers. Franke ventured into a different, controversial channel last year, and certain family members withdrew from the public eye.
For years, the Franke family faced criticism regarding their parenting style, and rumors of child abuse emerged in the summer of 2020 when Chad revealed in a vlog that he had his bedroom taken away as a consequence of playing pranks on his younger sibling and was sleeping on a beanbag. Subsequently, investigative YouTube channels scrutinized other content created by the Frankes, believing they had found further evidence.
Suggested Reading: When The System Fails: How Can We Protect Kids From Sexual Abuse