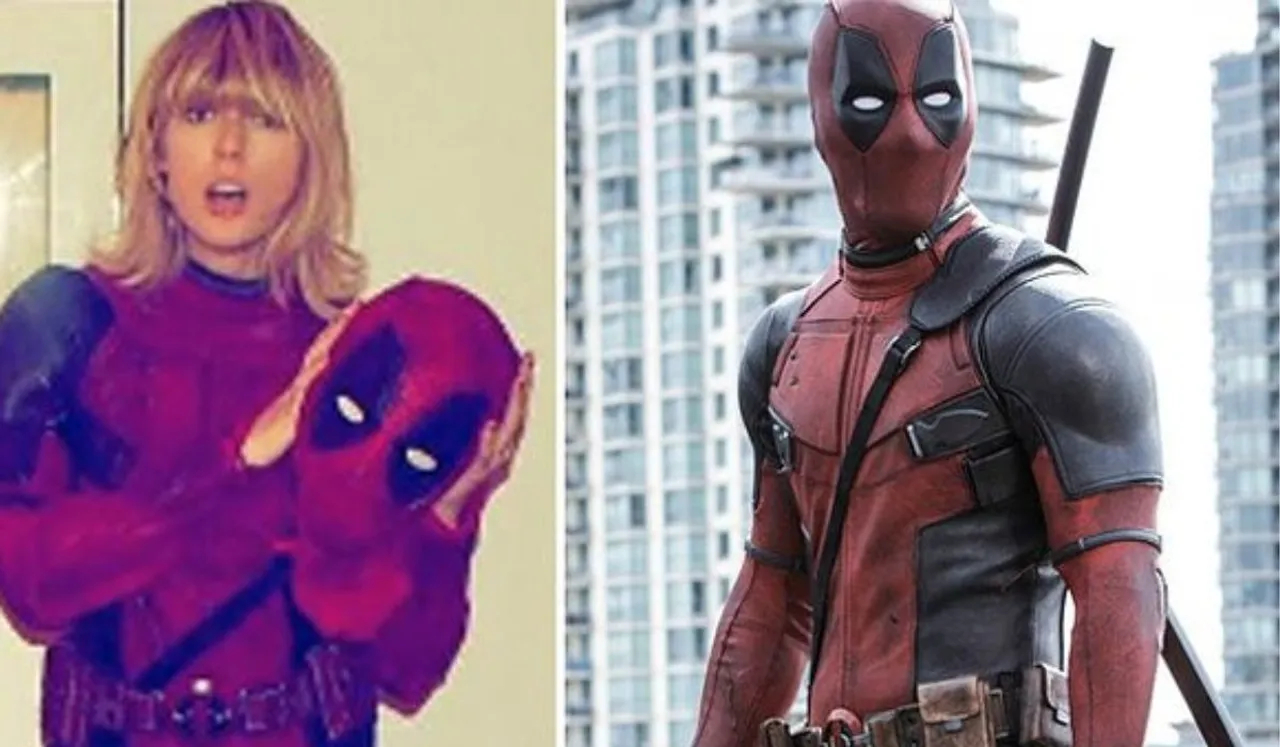 Marvel fans are anticipating music sensation Taylor Swift's appearance in Ryan Reynolds's 
Deadpool 3, slated to release in 2024. 
Deadpool 3 is the third instalment of the franchise Deadpool which was released in 2016. It is a superhero film produced by Marvel Studios and directed by Shawn Levy. With the making of the film in the process, it is said to be released on May 3, 2024, and will be part of the fifth phase of MCU.
Reynolds, who is famous for his character Wade Wilson, aka Deadpool, in the film franchise, was recently heard discussing the potential cameo of Taylor Swift in the third instalment. The video reveals him talking about the possibility of the same. 
Taylor Swift In Deadpool 3
Marvel and Swift's fans combined have gathered some evidence and believe that Swift might make a Cameo appearance in the film. With the release of Deadpool 3 announced and making progress, many theories are swirling around all over the internet.
Twitter flashes a photo of Swift from the Halloween Party
In recent events on Twitter, a photo of Swift dressed up as Deadpool started making rounds on the internet. In 2022,  Reynolds had loaned Swift his suit for Halloween. A user posted the pic along with the caption stating, 'And if she's in Deadpool'. As a response to this picture, Reynolds, in one of the interviews, too came up. Reynolds, on the red carpet, reacted to the fan theory and said that Taylor Swift is going to make a cameo in Deadpool 3. This statement has left fans assured of Swift's appearance. However, it is quite unsure whether this theory is a truth.
Neither the singer nor the makers have given any clue about any such appearance by Swift. The theory needs to be considered as Swift is on The Eras tour, which might make it difficult for her to shoot between the time. The fans have to wait a little longer for any such update.
---
Suggested Reading: What Makes Taylor Swift A Global Dominator: Swifties Tell Us