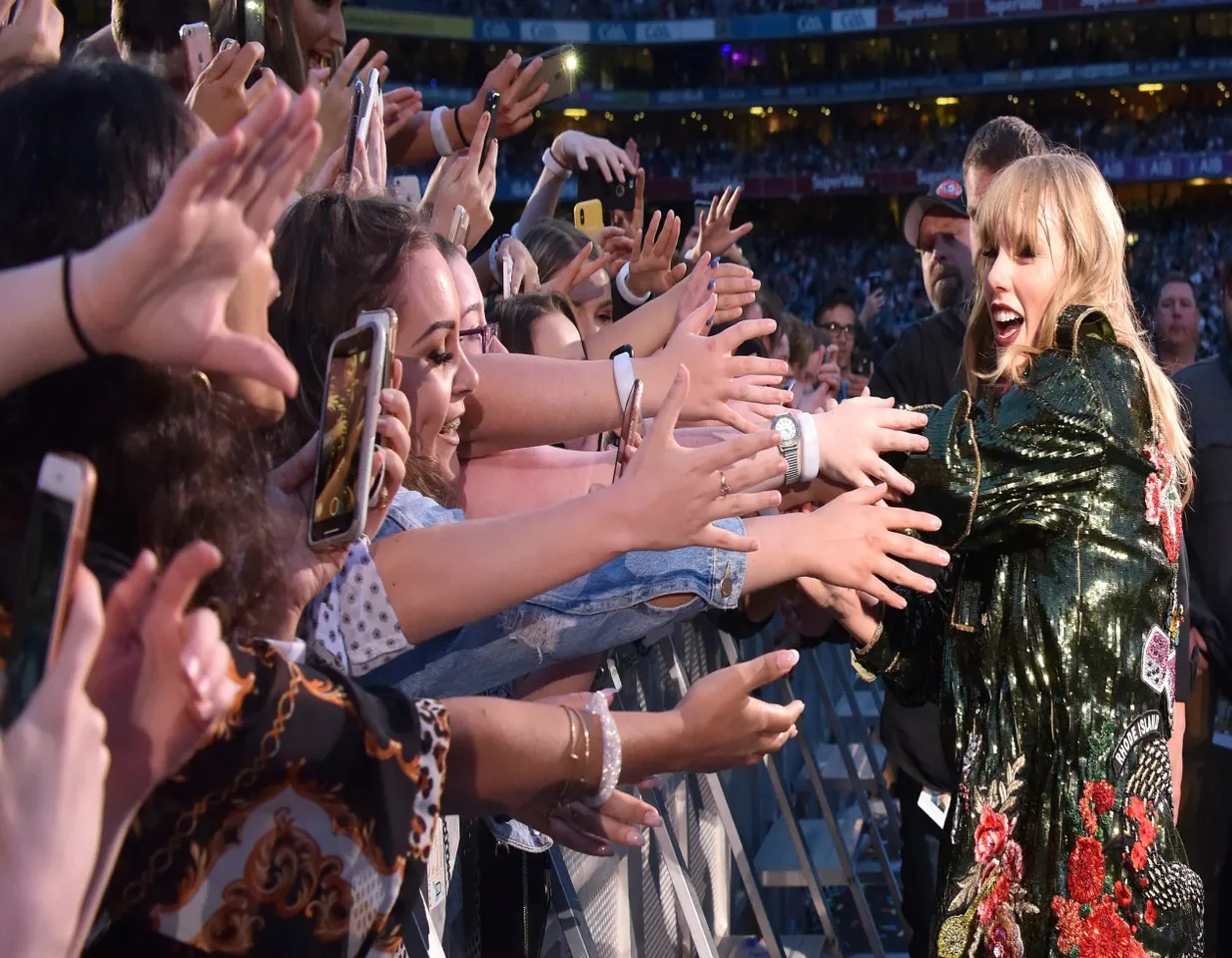 Taylor Swift, the globally acclaimed singer-songwriter, continues to captivate hearts and inspire millions with her music and persona.
Known for her heartfelt lyrics, powerful melodies, and relatable storytelling, Swift has established herself as one of the most influential artists of our time. We reached out to Swifties, her devoted fan base, to understand what it is about Taylor Swift's music and persona that resonates with them so deeply, and how they feel about the news of her saving the American economy. 
In latest news, Swift's 'Eras Tour' concert film is all set to open in theatres on October 13. The film has collected a whooping $26 million in the ticket presale, as per reports. At a time when Hollywood is witnessing a much-needed Writers' strike, some big budget films have pushed their releases leaving the theatres empty for the next few months.
What Makes Taylor Swift A Global Icon: Swifties Tell Us 
When asked about what makes Taylor Swift fans Swifties, people shared their personal connections to the singer-songwriter and the impact she has had on their lives. One fan stated, "I feel compassion Taylor holds for every little thing, she gives her emotions putting it in every little thing even after society has imbibed them as women's weakness and dumbness using it as her power is something that inspires me and I somewhere find it in me and women around me." This ability to transform vulnerability into strength has resonated deeply with fans and has helped them find their own inner power.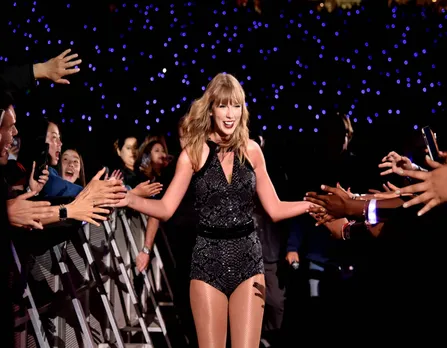 Another fan expressed how Taylor Swift's music has become a soundtrack to their life, saying, "Taylor and her songs could make any day.  A breakup, a date night, a mental breakdown, Taylor has gifted an escape for every situation to her fans. It's the aura that she holds, that lets her own the stage, the industry, and at least a little piece of her fans' hearts." Swift's ability to connect with her audience on a personal level through her music has created an unbreakable bond between her and her fans.
Taylor Swift's impact on the world extends far beyond her chart-topping music. Her ability to connect with fans on an emotional level, empower women, and create a sense of belonging has solidified her place as an icon.
Talking about Swift making headlines for saving the American economy, investment banker Apoorva Joshi, now 30, says, "Even today, I resonate with her songs which were released way back. The kind of influence she has certainly makes it a win-win for the country. You see, it's all interlinked - the fanbase and the concerts, which are high on money-making machinery, whether it's through tickets, hotels, or transportation. I'm sure the monetary effect is huge."
Reflecting on Taylor Swift's discography, a fan mentioned, "I initially came across Taylor when she was in her Red era and I was hooked for some weird reason. Her entire aura was so powerful. I feel like I'm still a Swiftie because of the way her music resonates with me and my life experiences. Her earlier albums from Taylor Swift to speak now all were well written and the metaphors?? Great. Although now I feel like her music has become a little mainstream, I'm still holding on for the hit of nostalgia I get." Swift's evolution as an artist has allowed her to reach new heights while still maintaining a connection to her roots, ensuring her music continues to resonate with fans old and new.
In light of Taylor Swift's legendary live performances, we inquired whether fans would be willing to spend their resources to see her in concert. The responses were overwhelmingly positive, with fans expressing their eagerness to witness her live. One fan exclaimed, "It's one of my dreams to see Taylor live, be it on the Eras tour, Red Tour, or Fearless Tour. Taylor's essence is drenched in all her concerts and she makes it worthwhile to even spend a million dollars to attend her concerts." The electrifying atmosphere and the opportunity to witness Taylor Swift's talent firsthand were reasons enough for fans to invest in experiencing her live shows.
Even fans from distant parts of the world were willing to go to great lengths to attend Taylor Swift's concerts. A fan shared, "It might be a little costly for us Indians but I still would, I would save up for it. And it will all be worth the expense as I personally feel her songs helps me deal with emotions that we are too busy or too shy to encounter and her songs are like sweet powerful affirmations." They continued, "Her concerts would be a good place to fill me up with that positive powerful aura and feel I am not the only one who feels what I am afraid to even accept myself."
For many fans, attending Taylor Swift's concerts would be a dream come true, as they long to witness her stage presence, creativity, and, of course, her exceptional music. One fan summed it up, saying, "For me, it would be a childhood dream come true. Her stage presence, creativity and of course the music beckons me."
Through her music and persona, she has touched the lives of millions and continues to inspire a generation. As Taylor Swift's journey unfolds, one thing is certain: her influence has left an indelible mark on the world of music and beyond.
---
Suggested Reading: Taylor Swift Tours In Numbers: Is She Saving America?