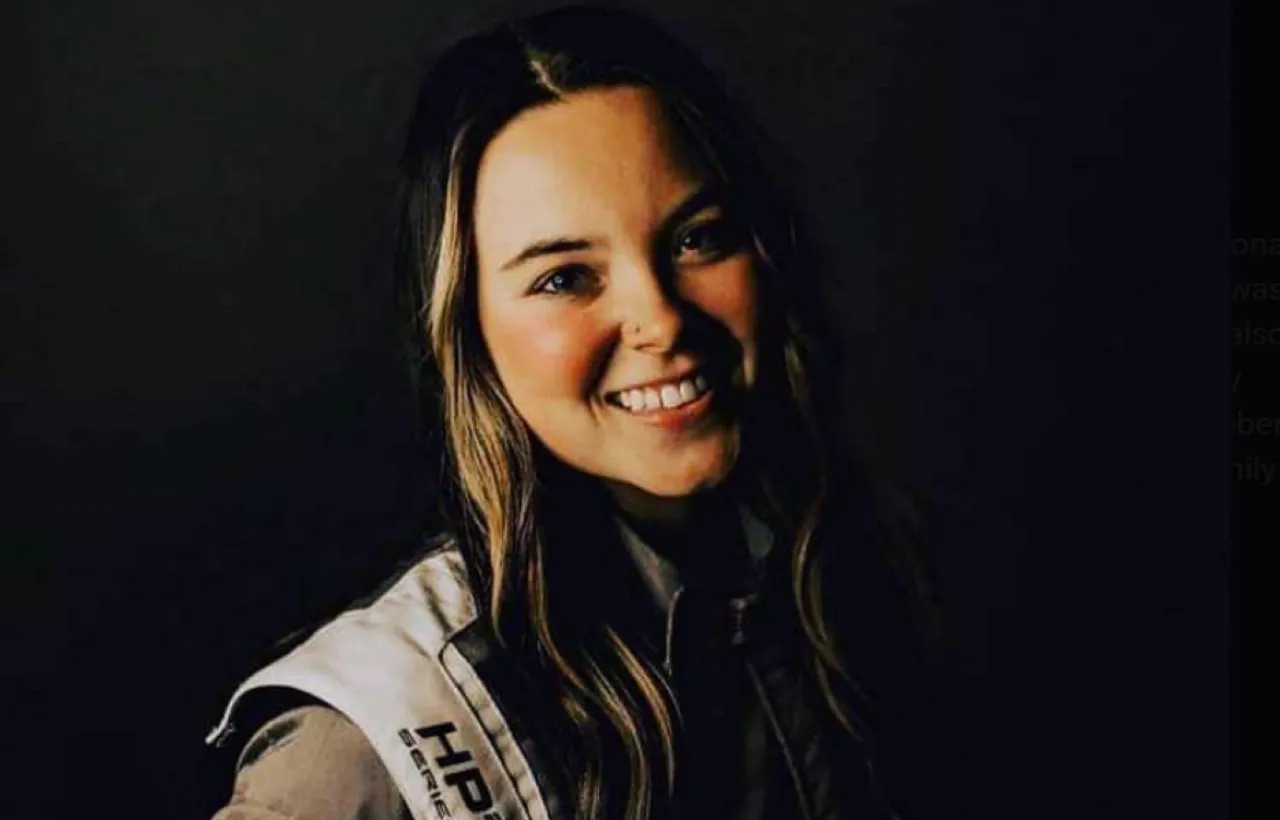 Ashlea Albertson, a female racing driver for Tony Stewart Racing, died in what was allegedly a "road rage accident" according to a statement released on Facebook by the Indiana State Police. In the same statement, it was revealed she was one out of two passengers in one of the two vehicles involved in the incident. 
At the age of 24, Albertson was a racing driver for Tony Stewart Racing and was one of two passengers in a GMC Terrain that was involved in the accident.
Who Was Ashlea Albertson?
Ashlea Albertson was a driver for Tony Stewart Racing, a racing team created by the three-time NASCAR champion, Tony Stewart, in the year 2000. 
According to her racing records, Albertson was also a member of the All-Star Circuit of Champions TQ Midgets and last raced in Indianapolis a week before her death, CNN reported.
Indiana Police Statement
In a statement posted on the official Indiana State Police account on Facebook, Sgt. Stephen Wheeles wrote that a fatal car crash had taken place on the I-65 highway near Jackson County. There were two vehicles involved in the crash- a black 2016 Chevrolet Malibu, which was driven by a 22-year-old; and a white 2018 GMC Terrain, driven by a 31-year-old, according to the statement. Albertson was a passenger in the white Terrain car. 
According to video footage and evidence obtained by the police from the scene of the accident, "the two drivers began accelerating rapidly and refused to allow the other vehicle to pass," the statement read. The driver of the white 2018 Terrain lost control of the vehicle and crashed into the other car, at which point Albertson, a passenger in the car, was fatally injured. 
The statement revealed that all passengers were transported to the Louisville Hospital for treatment, and while both drivers suffered non-threatening injuries, "after arriving at the hospital, Albertson was pronounced deceased."
Response On Social Media
Tony Stewart, having retired from NASCAR in 201 and who owned the team Albertson was a part of, wrote a tribute to her on social media. In his social media post, he wrote that Ashlea Albertson "had an infectious personality and could light up any room."
Today, I lost a teammate. @AshDogRacing had an infectious personality and could light up any room. She was a great race car driver that was involved in a road rage accident and lost her life. In the past, I've also gotten caught up in road rage. I hope that we can honor Ashlea by… pic.twitter.com/mnvPYeujWf

— Tony Stewart (@TonyStewart) August 19, 2023
He further emphasized the tragedy of her sudden death while she was so young, writing about her potential in racecar driving. Stewart recognised the dangers of road rage, having been affected by it himself, according to his social media post.
He expressed his hopes of honouring Ashlea "by controlling what we can control on the highway."
"Losing her is a sobering reminder of how precious life is," he added.
---
Suggested Reading: Race Car Driver Jessi Combs Posthumously Awarded 'Fastest Woman On Earth' by Guinness