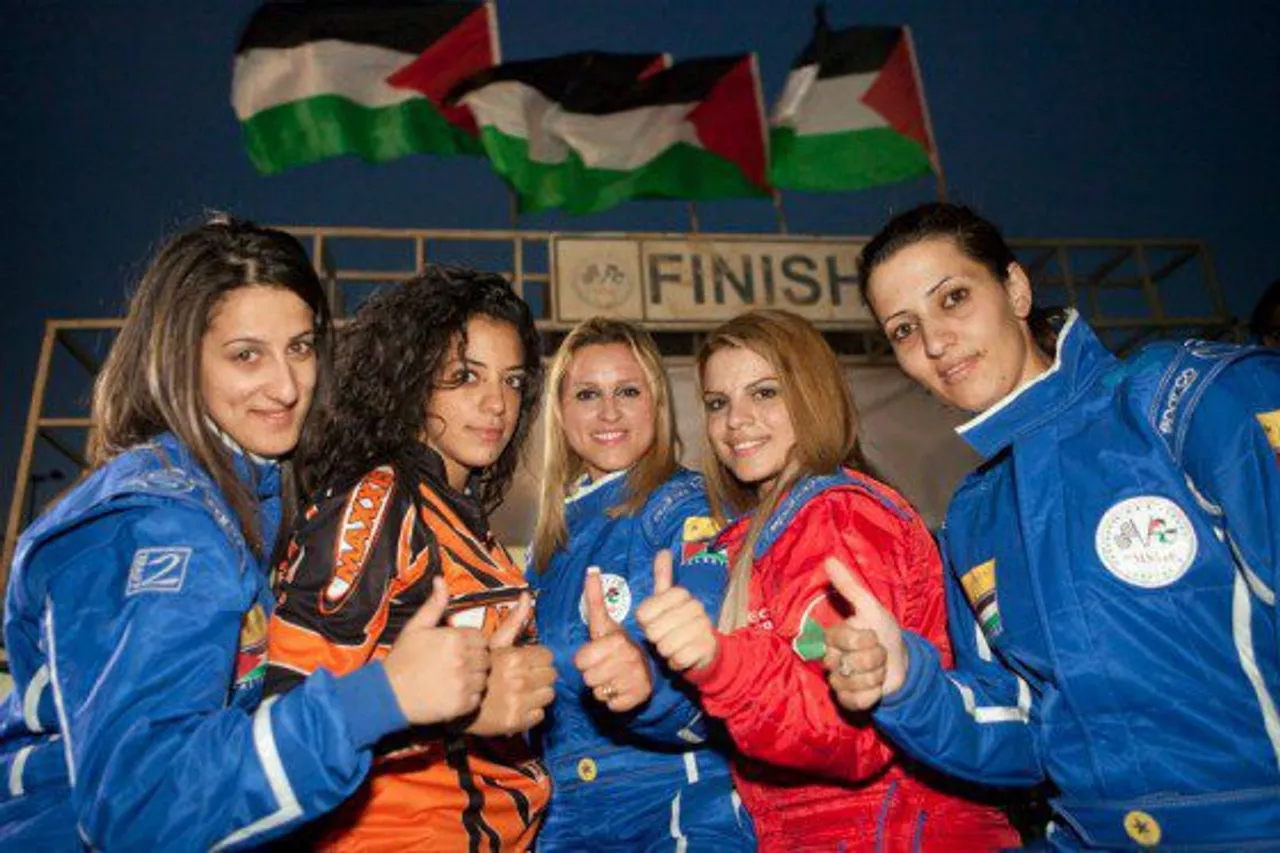 Who says girls don't like hot dust, hot air, thick engine oil, makeshift tracks, street cars, or, puffy one-piece racing suits? Clear your throat and meet The Speed Sisters: world's first all-female racing-car driving team from Palestine which competes on the West Bank's professional car racing circuit. Five friends are out with the gift of customizing ordinary cars on the track to hack the male-dominated sport of racing down.
The first all-female car racing team in the Arab world was founded in 2010, the team has players like Maysoon Jayyusi, the team's 38-year-old manager, from Jerusalem.
"My love for racing-car driving came from the frustration of being stuck in the West Bank's constant traffic jams and checkpoints", Maysoon shares with The Guardian.
29-year-old Mona Ali from Ramallah, who is one of the first female racers in Palestine to join the racing federation back in 2005 remembers "I was racing cars when I was a kid, learning how to do it, speeding with the boys from school". At the age of 16, she would drive out sometimes without having her license, such was her passion to get behind the wheel. She used to take her sister's car and race against the quiet night. She recalls how boys wouldn't accept her in their teams. But she was determined to carry on racing whether anyone liked it or not.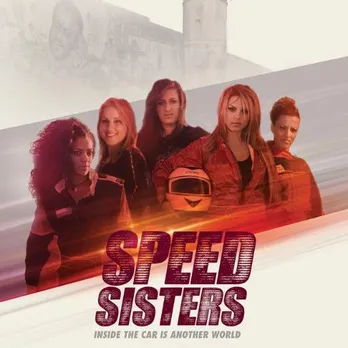 Speed Sisters: Film Poster
Marah Zahalka, 23, who was a racing champion at 19; Noor Dauod from Jerusalem, a determined nature and also teaches other women the sport, and sky dives -
"When I sit in my car, it doesn't know whether I'm a guy or girl. Being at the track is like being at home", 25-year-old Noor Dauod acclaims and told Refinery29.
And finally Betty Saadeh, 35, the only member who comes from a wealthy family of racers in Bethlehem.
The women race against established male teams in the West Bank in autocross car races organized by the Palestinian Motor Sports and Motorcycle Foundation.  Their stunts are captured in an all-new documentary Speed Sisters, by Canadian-Lebanese filmmaker Amber Fares. The film premiered in the U.S. to rave reviews at the DOC NYC festival and at an international documentary festival in Sheffield in November.
"I can't name five racecar drivers in Canada that are women, and yet these women are doing it in the West Bank," Fares said.
The documentary holds upon the women car-drivers life and the challenges they are born with.
Their journey started with surprising men on the official Palestinian race circuit. "I think they were shocked because you don't see female racers racing, especially against them," Noor told NYTimes. Daoud adds in the Refinery29 report "I've had so many negative people talking about me, saying I wasted my life. But over time, I earned respect. Now, they understand what I do." 
The Speed Sisters / NYTimes / Refinery29 / The Guardian
Feature Image Green Prophet