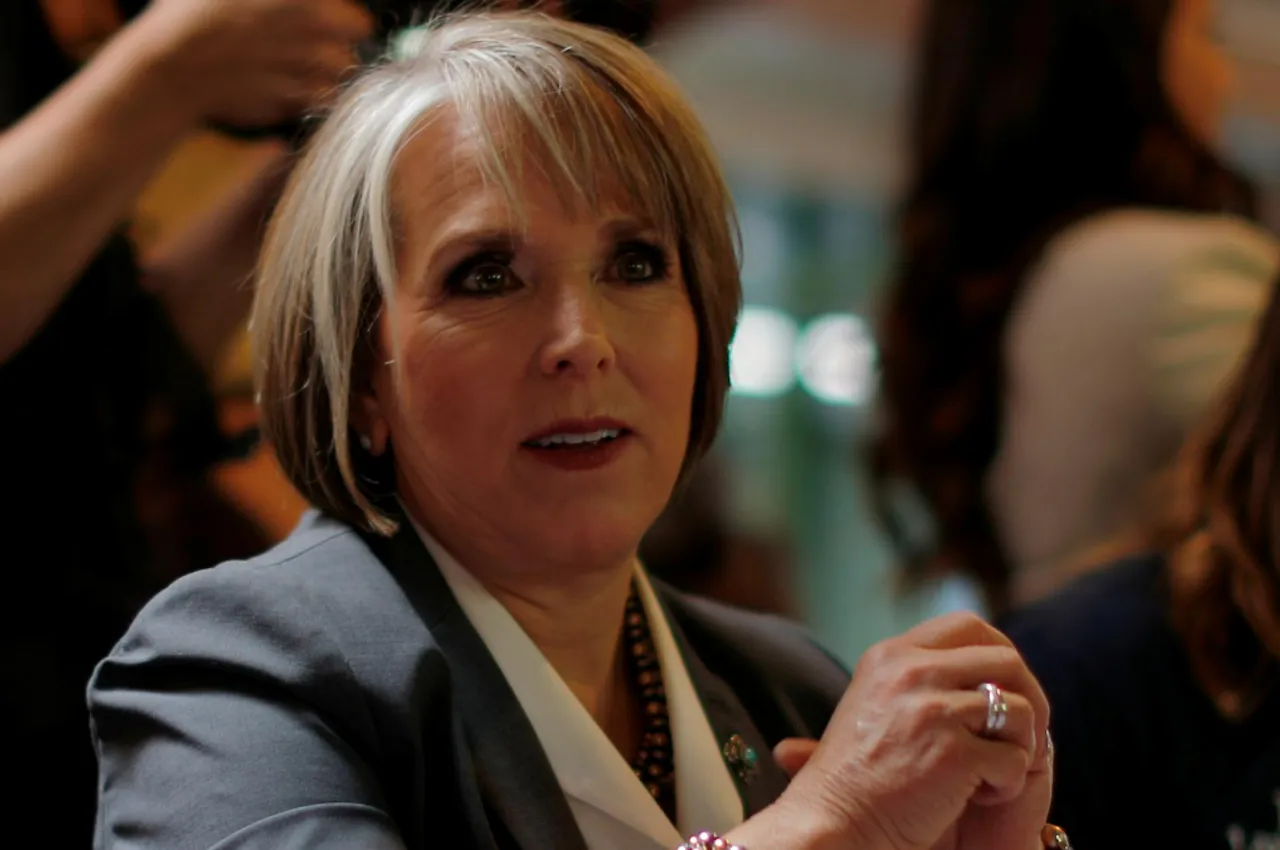 New Mexico is done with guns, according to Michelle Lujan Grisham, its governor. The second female governor after Republican Susana Martinez, Lujan Grisham, a Democrat, has ordered a suspension of the laws pertaining to the concealed and open carry of guns in Bernalillo Country and Albuquerque, according to CNN. 
After a string of deadly gun shootings, Lujan Grisham declared a public health emergency in New Mexico, citing gun violence and drug abuse as a cause, of which the state has one of the highest rates in the nation.
Michelle Lujan Grisham
Lujan Grisham, who was elected in 2019, campaigned for governor on the basis of protecting New Mexico's environment by tightening environmental regulations for the fossil fuel industry. Under her governorship, New Mexico has joined a list of states whose governors are a part of the  US Climate Alliance- dedicated to upholding the Paris Climate Agreement despite the US backing out of the plan. 
In recent news, Lujan Grisham's emergency executive order was issued after extensive consultation with US public safety officials in New Mexico. The emergency order temporarily bans the carrying or use of guns on public property with certain exceptions- citizens with carry permists "will still be allowed to possess their weapons on private property such as gun ranges and gun stores if the firearm is transported in a locked box or a trigger lock or other mechanism is used to render the gun incapable of being fired," according to Lujan Grisham's statement. 
In a recent statement, the New Mexico governor said that the time for regular measures had passed, saying that "when New Mexicans are afraid to be in crowds, to take their kids to school, to leave a baseball game- when their very right to exist is threatened by the prospect of violence at every turn- something is very wrong."
Reaction
Whilst the order is effective immediately, some law enforcement officials are pushing back against it, with Bernalillo County Sheriff John Allen stating "while I understand and appreciate the urgency, the temporary ban challenges the foundation of our Constitution, which I swore an oath to uphold." 
Today, Governor Michelle Lujan Grisham issued an emergency order temporarily suspending open and concealed carry laws in Albuquerque and throughout Bernalillo County for the next 30 days. This move has been positioned as a response to the alarming and tragic rise in gun violence,… pic.twitter.com/prfHGdISS1

— BCSO (Sheriff) NM (@BCSONM) September 9, 2023
Governor Lujan Grisham's executive order has been met with praise and criticism alike, with many Republicans and Democrats chiming in to criticize her actions. In a post on X, Democratic Representative Ted Lieu of California, whilst supporting gun safety laws, disagreed with her action of suspending the federal constitution, claiming that no state in the United States could do that. 
I support gun safety laws. However, this order from the Governor of New Mexico violates the U.S. Constitution. No state in the union can suspend the federal Constitution. There is no such thing as a state public health emergency exception to the U.S. Constitution. https://t.co/kOhLMtaOl2

— Ted Lieu (@tedlieu) September 9, 2023
Suggested Reading: Indian-American Woman Shot Dead, Parents Protest Against Gun Violence