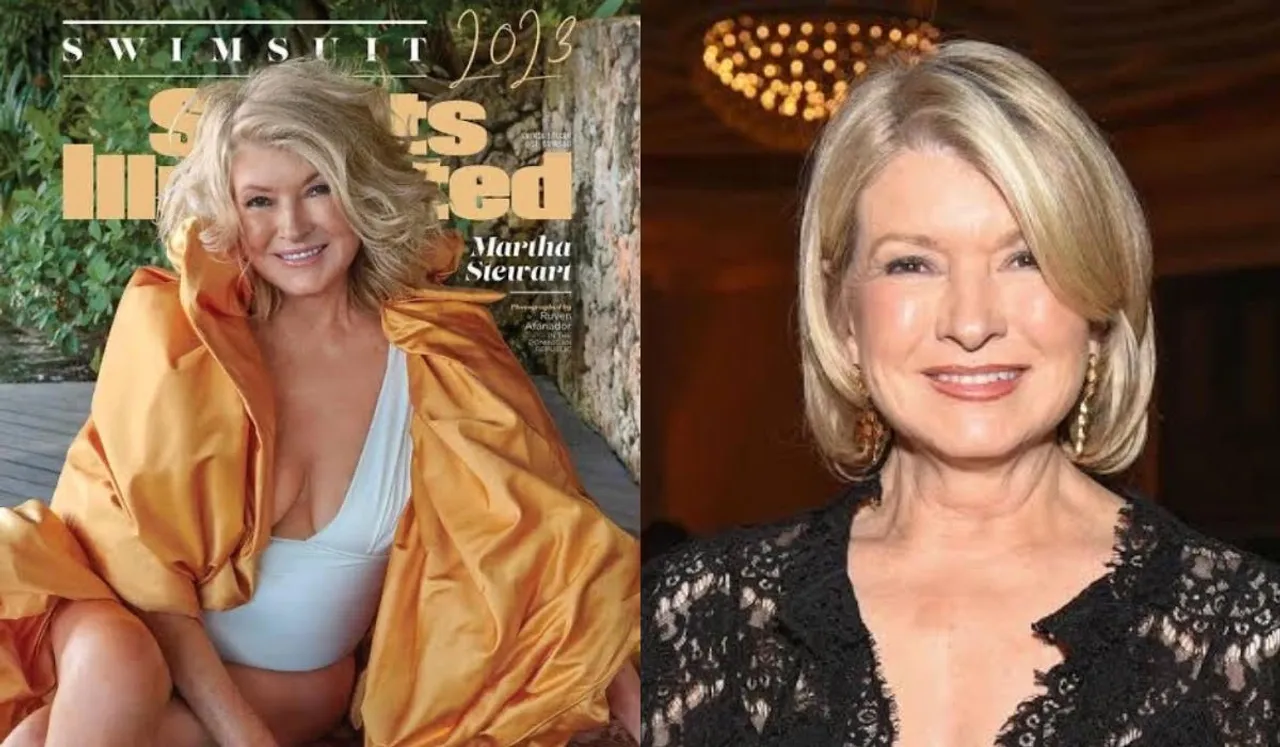 Martha Stewart has accomplished an extraordinary milestone by becoming the eldest model ever to appear on the cover of Sports Illustrated Swimsuit magazine. At 81 years old, Stewart, a well-known author, lifestyle expert, and media personality, expressed her thoughts on this extraordinary accomplishment.
When she first learned about the opportunity, she was thrilled and realised the significance of being the oldest person ever featured on the cover of Sports Illustrated. Despite not dwelling on her age, Stewart acknowledged the historic nature of this achievement.
Martha Stewart Photoshoot
The photoshoot took place in the beautiful setting of the Dominican Republic, captured by the talented photographer Ruven Afanador. Stewart appeared in numerous captivating photos, showcasing her timeless beauty and elegance. During an interview on the Today Show, she admitted feeling a bit nervous before the big reveal and expressed her satisfaction with the final picture. She humorously described the process of changing into nine different bathing suits in front of a crowd on an island, reflecting on how everything turned out well.
Taking the cover of the Sports Illustrated Swimsuit edition at her age was indeed a challenge for Stewart, but she embraced it with enthusiasm. She expressed her belief that it serves as a testament to a life well-lived, highlighting the importance of adopting a positive mindset towards ageing. In her Today interview, Stewart encouraged everyone to embrace the principles of good living and successful ageing.
By achieving this milestone, Stewart surpasses the previous record set by Maye Musk, the mother of entrepreneur Elon Musk, who appeared on the cover at the age of 74. Stewart is one of four cover models featured in this edition, alongside renowned actors Megan Fox and Brooks Nader and singer Kim Petras. This diverse group of women represents a celebration of beauty, confidence, and individuality.
Martha Stewart's inclusion as the oldest Sports Illustrated Swimsuit cover model is a remarkable achievement that transcends age and challenges conventional notions of beauty. Through her grace, confidence, and timeless appeal, she inspires people of all ages, proving that it is never too late to embrace new opportunities and make history.
The photo shoot has now inspired Shark Tank's Barbara Corcoran, who recently posted a picture of herself dressed like Stewart. Writing, "I can't cook, but I sure can swim," she posed gracefully for Instagram.
---
Suggested Reading- Silver Wisdom: 5 Indian Elderly Influencers Are Gloriously Disrupting Social Media Game