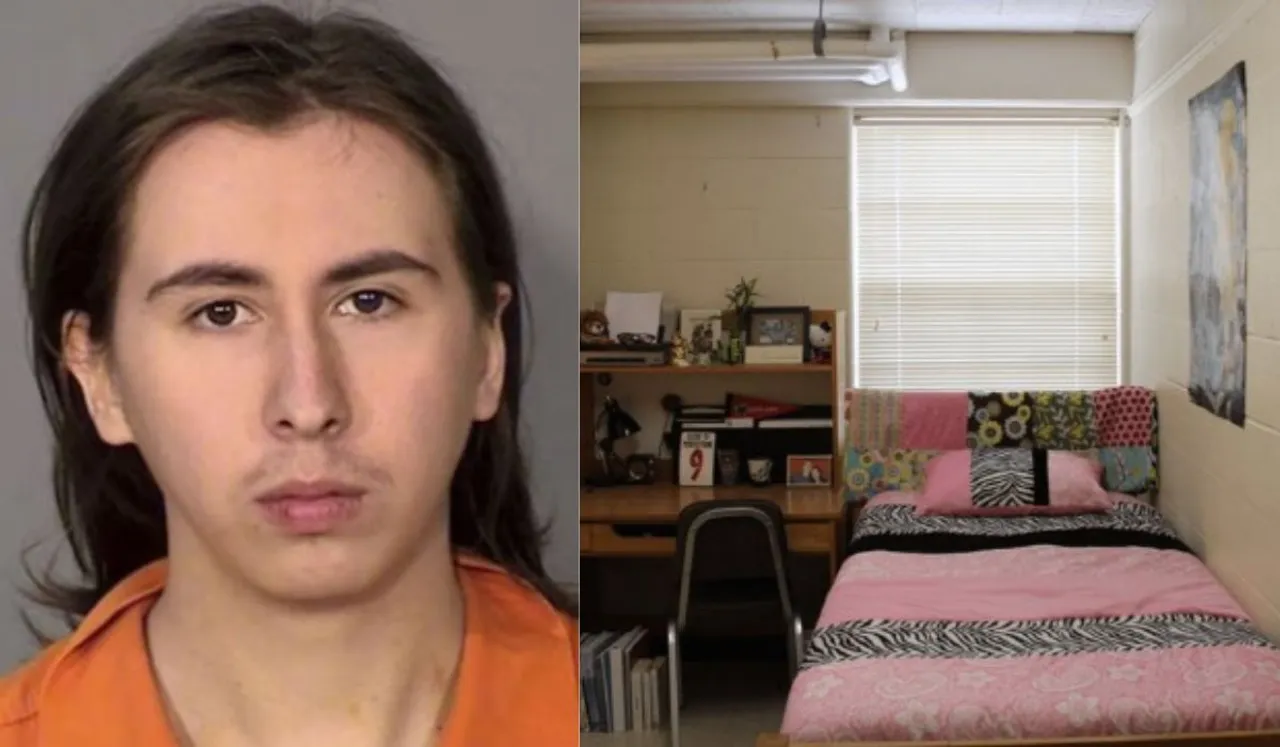 A 19-year-old Minnesota man was arrested for holding his girlfriend captive in her dorm room at a US university, where he allegedly raped, beat, and waterboarded her for several days until she managed to escape.
The accused, identified as Keanu Labatte, had visited his girlfriend for two months on September 14 and began torturing her after he found texts on her phone that "infuriated" him, according to the New York Post.
The accused was taken into police custody on September 10 from St. Catherine University, an all-woman school in St. Paul. He is charged with five cases: three for criminal sexual conduct, one for domestic assault by strangulation, and one for threats of violence.
US Man Rapes Assaults Girlfriend In Dorm
On arriving at her dorm room, the accused found text messages, photos, and social media posts on her phone that "infuriated" him. He allegedly took her phone so that she couldn't call for help while he tortured her.
He repeatedly raped and choked her until she was lightheaded and made threats to kill her and her family, according to the prosecutor's allegations.
The accused also allegedly forced his girlfriend to lie in a bathtub, covered her face with a washcloth, and dumped water on her so that she struggled to breathe.
He also allegedly threatened her with a knife, and he held it against his previous girlfriend, who had "angered" him. He went to the extent of picking the girl's arm, searching for the "right vein to cut deep enough so no one could save her," according to the survivor's statement to police authorities.
As per the court documents, the survivor said the torture had left her "feeling terrified to the point that she would just lay next to Labatte and not move for fear of what he would do to her".
The Escape
After enduring his abuse for three days, she finally convinced the accused to allow her to get food from the cafeteria on Sunday morning. He consented on the condition that she send him a picture after arriving to prove where she was and give her the phone.
Instead, the girl went straight to campus security, who called the police after spotting the bruising around her face, ears, and neck.
Police arrived at the spot and arrested Labatte from inside the dorm room. He was found holding a knife and a damp washcloth in the bathroom. Officers also noted that the mattress had been moved to the floor by Labatte so that the bed wouldn't squeak when the accused was sexually assaulting the girl.
According to court records, the accused was already serving probation for violation of a restraining order following another woman's complaint against him.
---
Suggested Reading: US Doc Reportedly Held For Masturbating In Front Of Teen On Flight