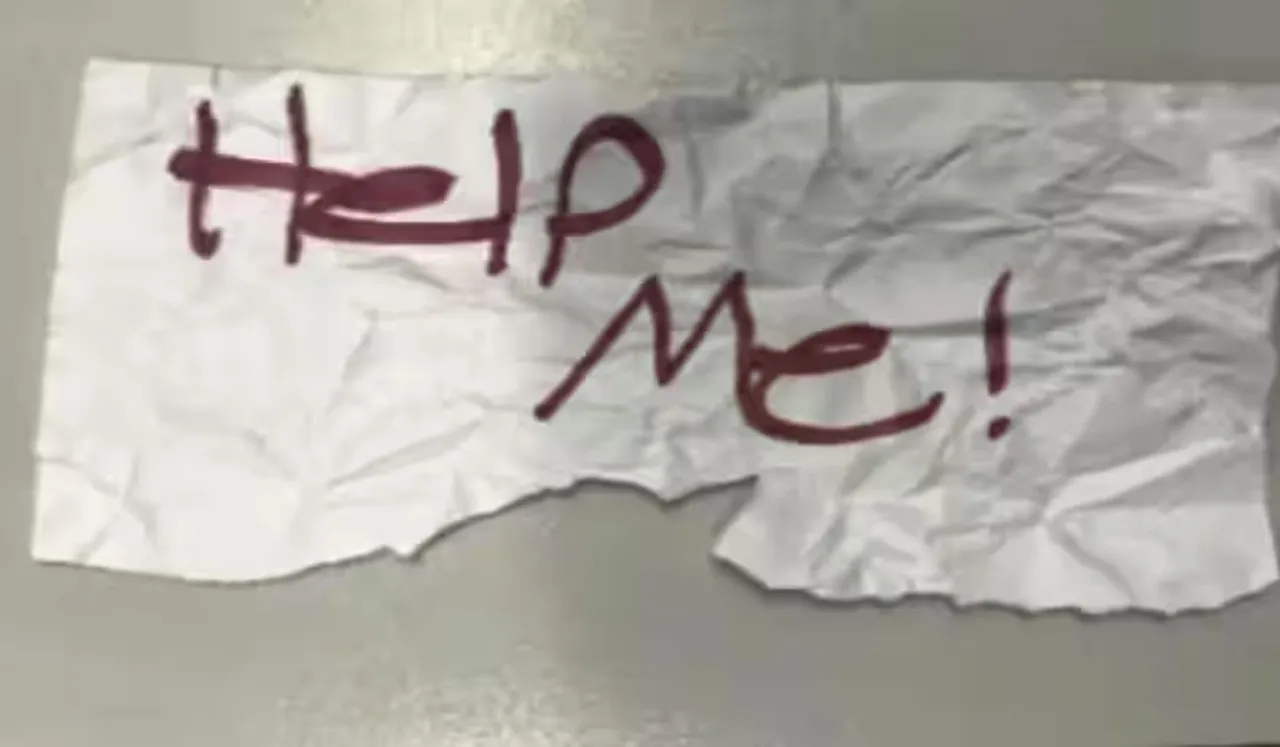 A woman who had been reported missing and endangered was rescued by the police after she was kidnapped by a man falsely posing as an Uber driver wearing a wig. 
The woman smartly reached out to a customer at a gas station where the kidnapper halted. She passed the note writing "Help... call 911" with other details of their car and where they were headed. 
Kidnapped Woman Passes Note "Help Call 911" At Gas Station; Rescued:
Arizona police rescued a woman who was abducted from a car dealership in Phoenix. She was rescued in Northern Arizona as she passed a note seeking help at a gas station.
According to the Yavapai County Sheriff's Office (YCSO) social media post, the incident occurred on Tuesday around 5 pm. The kidnapped woman had signalled another customer passing a note with her name, a phone number, instruction to call 911, a description of the car they were in, and the direction they were headed next. 
After the woman left, the customer who received the yellow sticky note with details of the kidnapping called 911 describing the details of the blue minivan she was in. He informed the police that the minivan was headed towards Kingman, Arizona, and Las Vegas. The customer also provided information about what the woman and her alleged kidnapper were wearing.
According to the YSCO, the 911 dispatchers immediately responded to the information they received and were able to locate the van with the help of the Department of Public Safety just past the Mile Post 116 on I-40. 
The police arrested 41-year-old Jacob Wilhoit from the scene identifying him as the "person of interest" from the missing report filed by the victim's mother the same afternoon. Wilhoit is booked under the charges of kidnapping, aggravated assault, unlawful imprisonment of a person, and many other criminal charges.
Whiliot was wearing a wig and he disguised himself as an Uber driver when he abducted the woman from a car dealership in Phoenix around 7 am on August 21; he then took her in his minivan and put zip ties on her. 
The reason for the abduction has yet not been disclosed but as per the authorities, the kidnapper and the woman knew each other before the incident took place. 
---
Suggested Reading: US Woman Saved From Kidnapping By Mouthing "Help Me" To Police During Traffic Stop