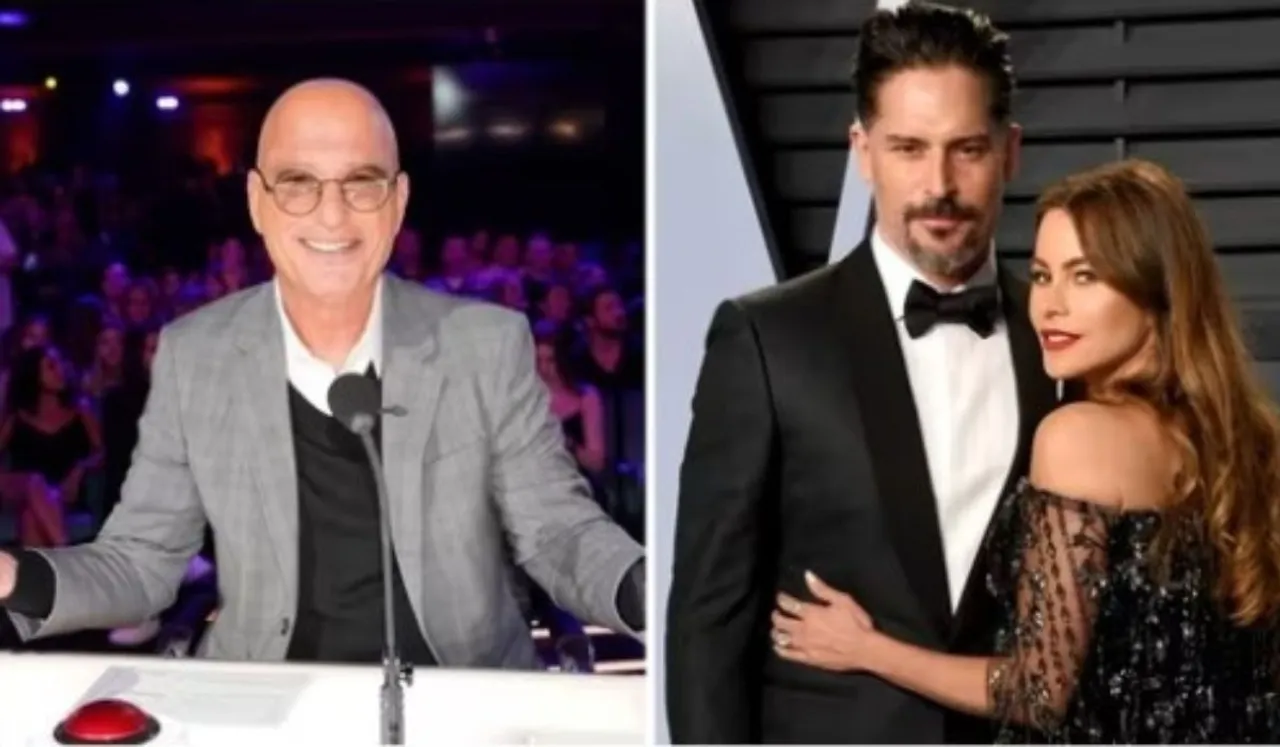 A little over a month after Sofia Vergara announced her divorce from husband Joe Manganiello, her co-judge, Howie Mandel, of America's Got Talent, made a controversial remark during one of the episodes last week. People reported that Mandel joked that the 51-year-old actor is now single and looking for new bachelors as she is "in the market."
According to a People report, on Tuesday's live episode of America's Got Talent, mentalist and ventriloquist Brynn Cummings performed an act where she tried to set up Heidi Klum with an eligible bachelor puppet named Lovebird.
Howie Mandel Jokes About Sofia Vergara Divorce
After lauding the performance, Mandel added that he had a piece of advice for her. "If you're looking for eligible bachelors, you should've talked to Sofía because she's in the market right now." He was referring to Sofia Vergara's divorce from Manganiello. However, the joke didn't seem to sit well with the audience.
The Modern Family actor received support from her co-star in the show, Julie Bowen, who said that Vergara does everything with grace; she raises above and moves forward. Calling Vergara warm, generous, and giving, Bowen said that Vergara would be in a relationship if she wished to be, but surely, she doesn't need to be in one.
Vergara announced her separation from Joe Manganiello after being married to him for seven years in 2015. She claimed that while they care and love each other, they have grown apart and are taking some distance from each other to contemplate their future. Earlier, Vergara was married to Joe Gonzalez, with whom she had a son, Manolo, in 1991.
While Mandel's statement might even seem like a harmless one when heard on the go, listening to it actually makes a difference. It's outright sexist. Would he have made a similar remark if it were a man in Vergara's place? Are divorced or separated men ever directly or indirectly judged or criticised for their relationship choices? Then why are women alone being taken for granted?
Being in a relationship is a choice, not a need
It's completely Vergara's choice to decide whether she wants to date, pursue a relationship, or get married. It's her personal life choice, which no one has a say over. Then why did Mandel have the entitlement to make such a sexist remark on a huge platform like America's Got Talent? Do divorced and separated women have to go through such sexist, stereotypical comments in a patriarchal society just because they dare to stand up for themselves and take decisions that make them happy?
In this case, Mandel is making a sexist remark against Vergara. However, this is not the first-of-its-kind incident. Women all over the globe who choose their happiness and walk out of an unhappy or toxic marriage are often prone to ridicule and criticism from society. Can't women be single and happy? Can't that be a choice that women are making out of their own will? Why should a woman always need a man by her side? After all, being in a relationship is a choice, not a need.
It's evident that men in patriarchal societies are intimidated by single women because of their strong and independent lives. The thought of women taking agency over their lives is a threat to patriarchy, as men tend to lose their control and power over independent women. Thus, they try to regain their hold on women by judging, shaming, blaming, and criticising them.
Choosing to lead a life with a man by her side is a woman's personal choice. Regardless of her marital status, a woman is completely capable of being self-sufficient. That doesn't mean she's trying to establish matriarchy; it only means that she's getting herself an equal seat at the table, and if that threatens patriarchy, so be it. In no way is that going to deter women from moving forward.
---
Suggested Reading: 'Will Care For Each Other' Sofia Vergara-Joe Manganiello Part Ways
---
Views expressed by the author are their own