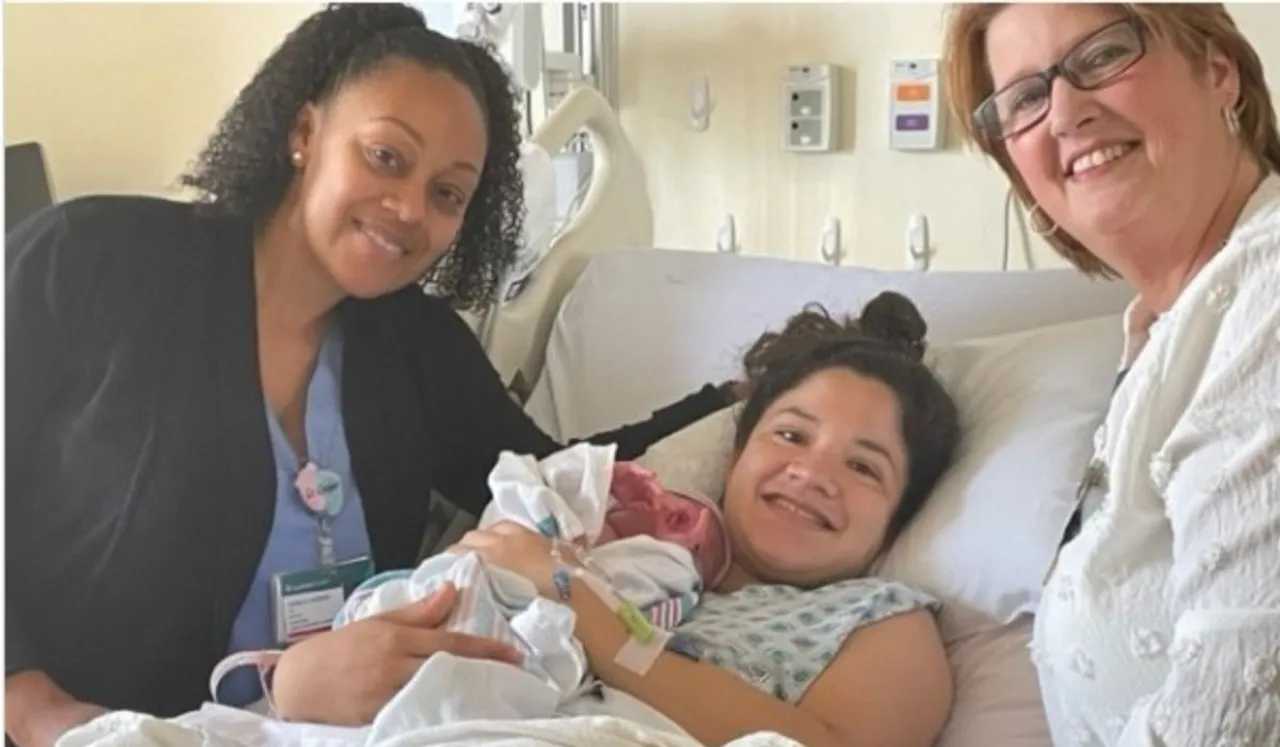 A woman named Elsa Antunez, from Maryland, in the United States, gave birth to her child inside a car in the parking garage of a hospital. Both the mother and the newborn are in a safe and healthy condition now.
Luminis Health shared the story of this dramatic birth on their Instagram handle. The hospital shared that when Dr Janelle Cooper, a gynaecologist, was walking to work, she heard a scream from a nearby vehicle. Immediately, she knew a woman was going through labour and rushed to help.
Doctor Helps Woman Deliver Baby In Car
She ran over and helped the mother deliver the baby in the parking lot itself. Within a few moments, Jean Andres, the director of labour and delivery, who was also walking to work, assisted the labour until the team could arrive.
Luminis Health shared a picture of the new mother holding her baby. The mother can be seen in all her smiles as she lovingly holds her baby.
The hospital shared that both the mother and the newborn baby were doing fine. The baby girl has been named Yesenia Patricia.
The mother, Antunez, told ABC15 News that her daughter Patricia would learn about the doctors who delivered her inside a car in the parking garage. She also expressed how grateful she was for Dr. Cooper's timely help.
Canadian Doctor Delivers Miracle Baby Mid Air
Last year, a Canadian doctor, Dr. Aisha Khatib, a professor at the University of Toronto, was travelling on a Qatar flight from Doha to Entebbe when a Ugandan migrant worker travelling home from Saudi Arabia went into labour.
Sr. Khatib, along with the help of two other female passengers—an oncology nurse and a paediatrician—helped the woman safely deliver the baby at 35 weeks. Dr. Khatib shared a heartwarming photo of herself holding the baby, who was named after her. As a gift to the "miracle baby," who was born 35,000 feet in the air, Dr. Khatib gifted the baby a gold necklace she was wearing with her name on it.
---
Suggested Reading:  Lady Conductor Helps Pregnant Woman Deliver After She Goes Into Labour On Bus