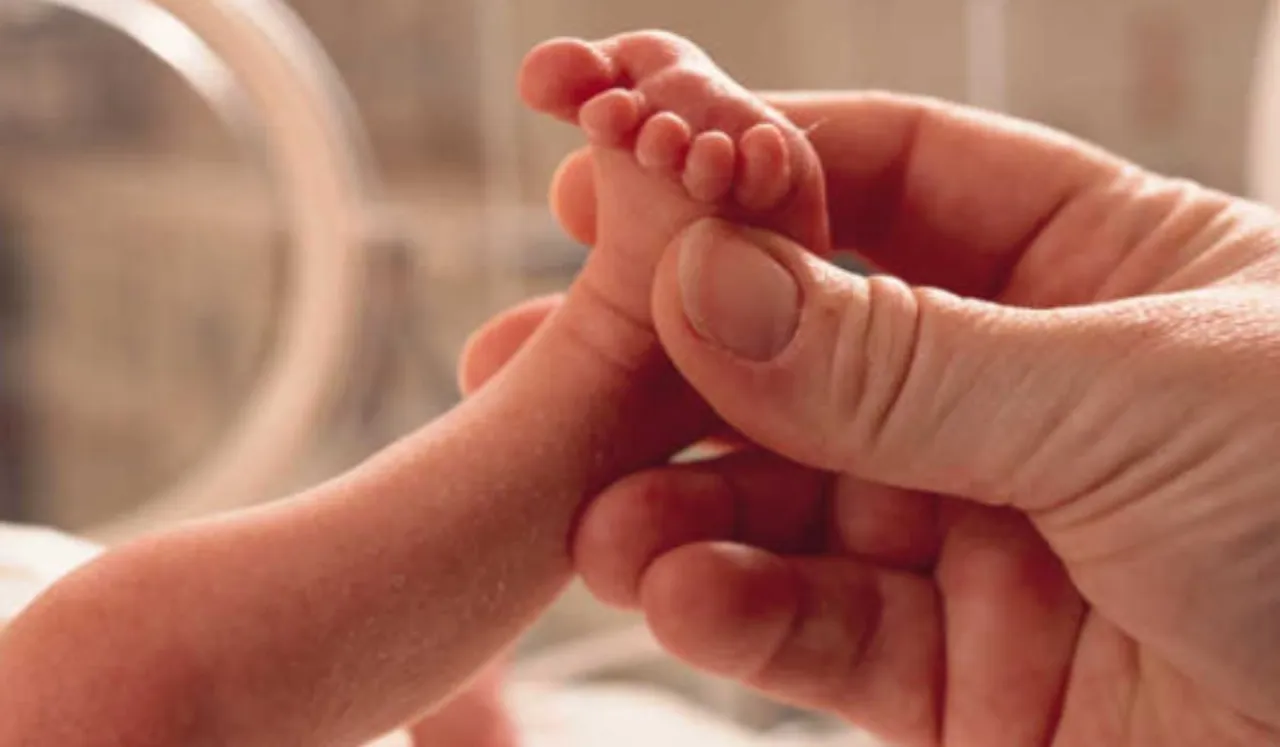 A woman conductor helped a pregnant woman passenger deliver inside a moving bus after the latter suddenly went into labour. The bus crew also collected Rs. 1,500 from passengers to help the woman, who hailed from an unprivileged background.
Appreciating the woman conductor S. Vasanthamma's courage and thoughtfulness, the Karnataka State Road Transport Corporation (KSRTC) invited S. Vasanthamma and the bus driver to their head office in Bengaluru and facilitated them.
The incident took place on bus no. KA 18 F 0865 from Chikkmagaluru depot. A pregnant woman who was travelling from Bengaluru to Chikkamagaluru suddenly got labour pains around 1.25 p.m. when the bus was near Udayapura Agriculture College in Hassan.
Conductor Helps Woman Deliver Baby
Since there were no hospitals nearby, the woman conductor named S. Vasanthamma stopped the bus on seeing the woman slither in pain. Fatima was a migrant labourer from Assam and was unable to communicate in Kannada. S. Vasanthamma deboarded all the 45 passengers, and helped the woman deliver the baby on the bus.  She said that a month's training that she underwent as a assistant nurse came in handy.
As the woman hailed from an underprivileged family, the bus crew collected 1,500 rupees from passengers and handed it to her. The woman and her baby were shifted to Shanthagrana Hospital, where she received the necessary treatment. Both the mother and the baby are doing well.
Woman Delivers Girl Baby In Train 
In October 2022, a pregnant woman travelled by train from Bengaluru to Ajmer with her husband. The Mysore-Ajmer Express had left Nadiad Junction when the woman suddenly went into labour. Since there were no significant stations along the route, the Railway Protection Force (RPF) looked for help from fellow women passengers. With the help of elderly female passengers, the woman delivered a baby girl before the train reached Ahmedabad. Both the mother and the baby were then shifted to Ahmedabad Civil Hospital, where they were said to be fine.
Woman Delivers Baby Boy In Mid Air
In October 2021, a woman gave birth to a baby boy on the London-Kochi Air India flight after it took off from Heathrow Airport. The woman, Maria Philip, a native of Kerala, was seven months pregnant and began ">experiencing labour pains shortly after the plane took off. The cabin crew immediately sought the help of two doctors and four nurses who were flying on the same plane. With their help, the woman gave birth to a healthy baby boy in mid-air. The flight landed at the nearest Frankfurt airport in Germany, where the mother and the baby were taken to the nearest hospital by the emergency medical services at the airport.
Photo Credits: Tribune India
---
Suggested Reading: Woman Welcomes Baby Girl Mid Air, Flight Crew Help With Delivery