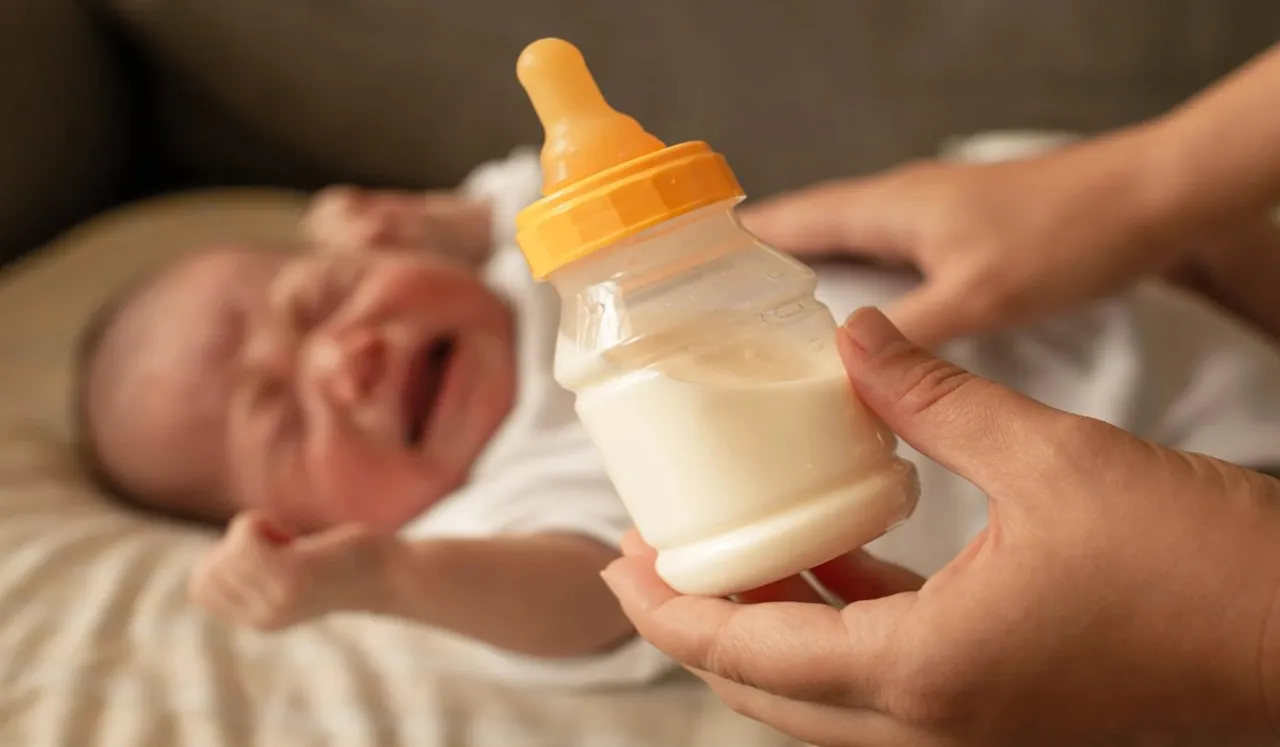 In a startling incident that highlights the challenges faced by pregnant women in rural areas, a tribal woman in Thulasipet village of Pembi Mandal, Telangana, gave birth by the roadside on Thursday. 
The incident unfolded after the ambulance, which was supposed to transport the woman to the hospital, declined to provide assistance citing a shortage of diesel. 
This unfortunate turn of events has once again brought to the forefront the lack of proper healthcare infrastructure in remote regions.
The woman's husband recounted the distressing ordeal, stating that when his wife went into labour, they urgently called for an ambulance to ensure a safe delivery. 
Despite their efforts, the ambulance was unable to reach them in time. 
"We even sent ₹500 for the fuel over Google Pay, but the vehicle did not come. The baby was delivered on the road," the woman's husband shared to NDTV. 
This incident shed light on the dire need for improved accessibility to medical services in such remote areas.
Response from Second Ambulance
After the initial setback, another ambulance eventually arrived at the scene. 
The medical team quickly attended to the situation, ensuring the safe delivery of the newborn by cutting the umbilical cord. 
Both the mother and the newborn were then transported to a nearby hospital for further care and attention. 
The incident prompted discussions about the challenges of healthcare access, especially for expectant mothers, in regions that are geographically challenging.
In Telangana, A Tribal woman gave birth on the road after suffering four hours of hell on the road, due to lack of infrastructure & no roads@SmitaSabharwal ji any comments@RaoKavitha this is your father Telangana Chief Minister KCR achievement..@aruna_dk @BJPMahilaMorcha pic.twitter.com/Vhibe7pbPp

— Advocate Neelam Bhargava Ram (@nbramllb) August 25, 2023
Nirmal District Collector Varun Reddy addressed the situation, explaining that normally, pregnant women in remote and difficult-to-access areas are moved to medical facilities several days before their expected delivery date. 
However, this instance occurred almost four weeks prior to the anticipated due date, which made the situation even more critical. 
The woman was unexpectedly thrust into labour while still far from the hospital.
Contrasting Accounts on Ambulance Arrival
Addressing the conflicting reports about the ambulance's response, District Collector Reddy clarified that the ambulance did indeed reach the location. 
However, due to the woman already being in labour, the medical team made the decision to conduct the delivery on-site to ensure the safety of both the mother and the baby. 
Both are now reported to be in stable condition and receiving care at the Community Health Centre in Khanapur.
This incident has sparked conversations about the need for stronger healthcare infrastructure and emergency medical services in rural and remote areas. 
The episode serves as a poignant reminder of the challenges faced by pregnant women in regions with inadequate medical facilities and highlights the importance of continued efforts to bridge this healthcare gap.
---
Suggested Reading: 'Maternity Leave For Every Woman:' Delhi HC Demands Perspective Change
---