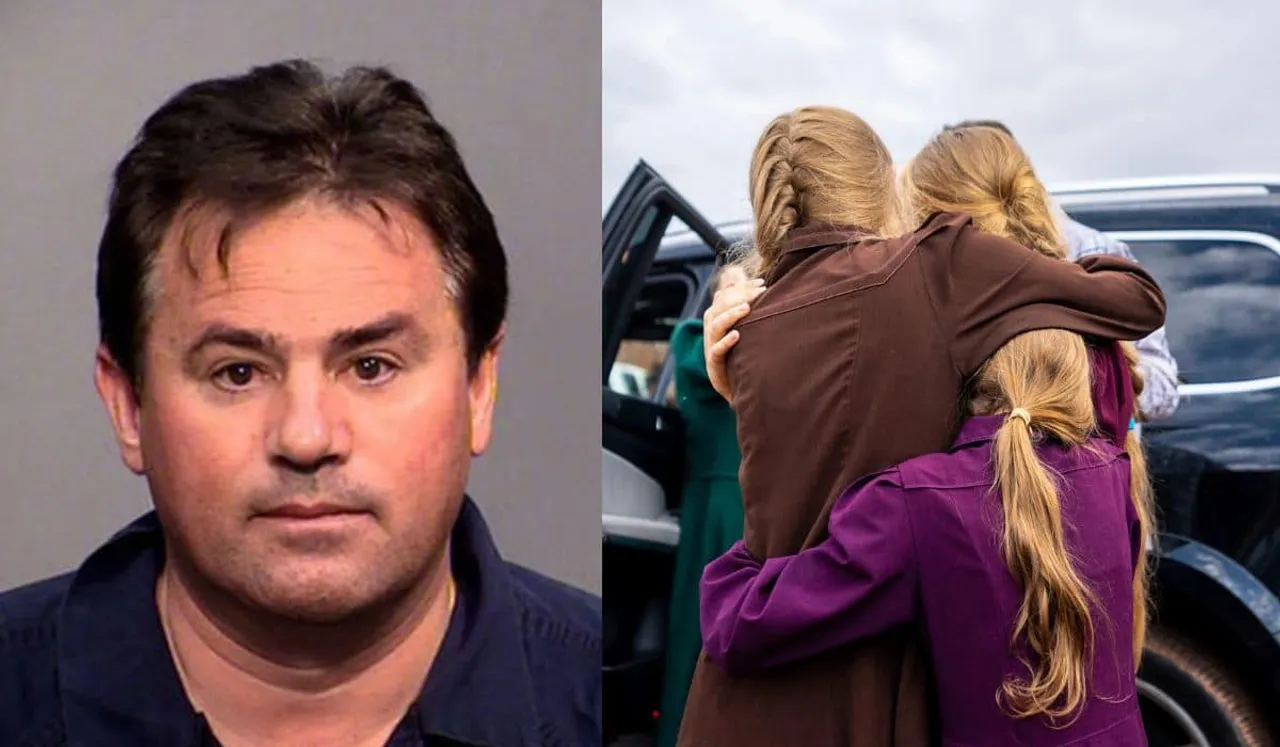 A man from the United States claiming to be a prophet has more than 20 wives, including his teenage daughter.
The 46-year-old Samuel Rappylee Bateman has been accused of marrying young girls, most of whom were minors. According to Federal Bureau of Investigation (FBI) documents, some of his wives were as young as 9 years old.
Bateman led the Mormon Fundamentalist Church of Jesus Christ of Latter-Day Saints and has been held in an Arizona jail since the FBI raided two of his homes in September.
---
Suggested Reading: Bihar Man Marries 6 Women Across 4 States, Caught By Brother-In-Law
---
Cult Leader With 20 Wives
The FBI affidavit obtained by the Salt Lake Tribune contained accusations against Bateman, including incest and child sex trafficking. While Bateman has not been charged with sexual abuse, the FBI has probable cause to believe that he was involved in transporting minors between Arizona, Utah, Nevada, and Nebraska to engage in illicit sexual conduct.
According to the FBI affidavit filed by Special Agent Dawn A Martin, Bateman started to "proclaim he was a prophet" in 2019. He gained around 50 followers and over 20 wives, most whom are minors under the age of 15.
Bateman's family told investigators in early 2019 that he felt prompted to marry his teenage daughter.
The affidavit also added that a majority of his daughters were sisters and mothers of Bateman's male followers.
Special Agent Martin also provided an audio recording of a conversation on November 2021 in which Bateman claimed that "Heavenly Father" instructed him to "give the most precious thing he has, his girls' virtue" to three of his adult male followers.
According to audio and video recordings cited in the affidavit, Bateman allegedly watched the three adult men have sex with his daughters, one of whom was only 12 years old.
The Arizona Department of Child Safety removed nine girls from Bateman's home on Thursday and they were placed in group homes. Reportedly, eight of the girls left the group home and travelled to multiple states with Bateman's adult wives, keeping in touch
Reportedly, federal agents collected pieces of evidence of underage marriage and sexual relations between adults from Bateman's residences.