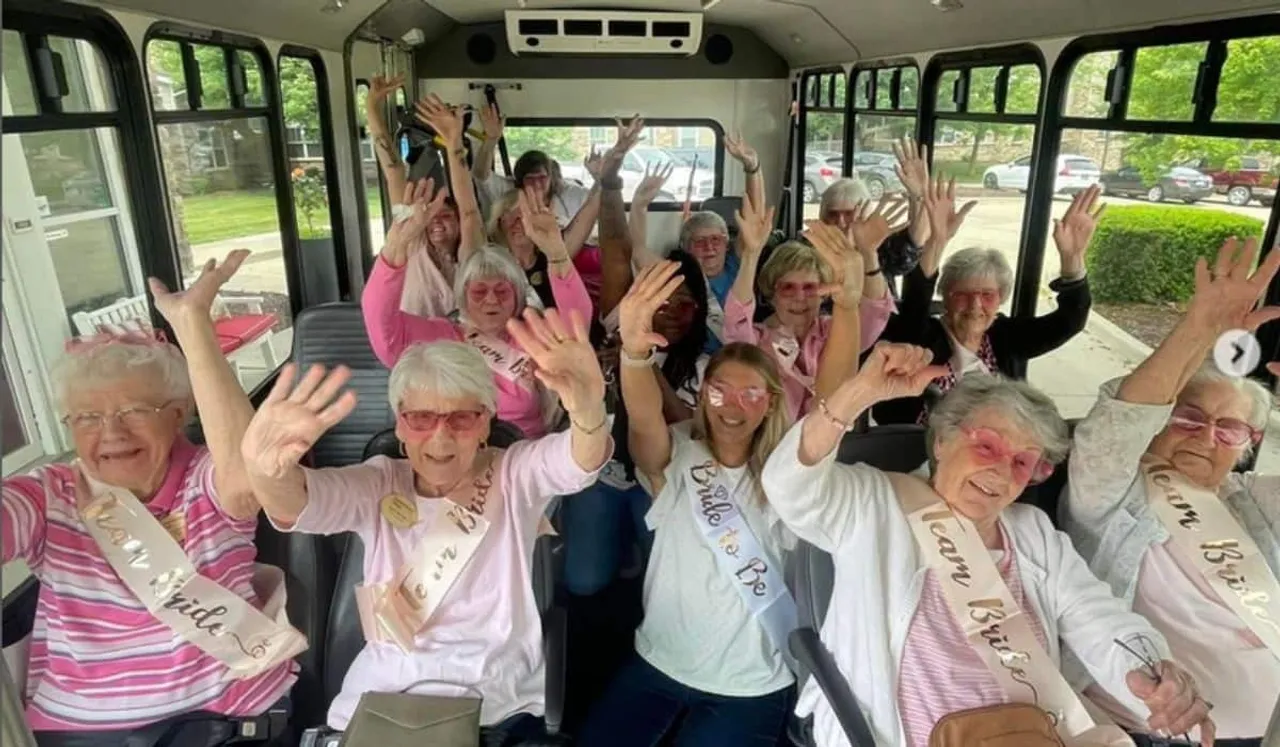 An adorable video of elderly women celebrating during an old age home employee's bachelorette party has won hearts.
The director of the Independence Village in Iowa, United States was set to get married and wanted the residents of the retirement and assisted living facility to join her celebration. The to-be bride Sarah had invited a group of elderly women from her place of work to her bachelorette party and the images from the celebration won hearts.
The Independence Village shared some images from the bachelorette party and congratulated Sarah.
---
Suggested Reading: Watch Nostalgic Reunion Of Classmates From 1954 Dancing To 'Jeena Isi Ka Naam Hai'
---
Elderly Women Bachelorette Party
A viral video shows the residents wearing sashes that read "Team Bride" and dancing and grooving as they followed Sarah to the party bus.
People flooded the comment sections with praise and called the residents "a rowdy bunch of gals". The netizens congratulated Sarah on her upcoming nuptials.
One user praised the staff and said they were "great" for including them in their personal celebrations. They added, "Bet for some it not only makes their day but their whole year!"
Meanwhile, one netizen asked how they could be invited to the unique and heartwarming bachelorette party.
The viral video managed to get around 12,000 likes in a day
Similar Case
The video of a group of classmates reuniting after 69 years and dancing to Jeena Isi Ka Naam Hai has won the hearts of netizens. The class of 1954 gathered in Pune and took to the dance floor.
The former class 10 batchmates sang together and danced to the melodious tune.
The video was originally uploaded on June 12 and revealed in the caption that the class of 1954 held a reunion in Pune.
The reunion video went viral on social media and netizens loved the energy of the reunited students. One netizen shared that her 70-year-old mother recently reunited with her classmates. The user said that social media helped reconnect the old batchmates who had lost contact over the years.