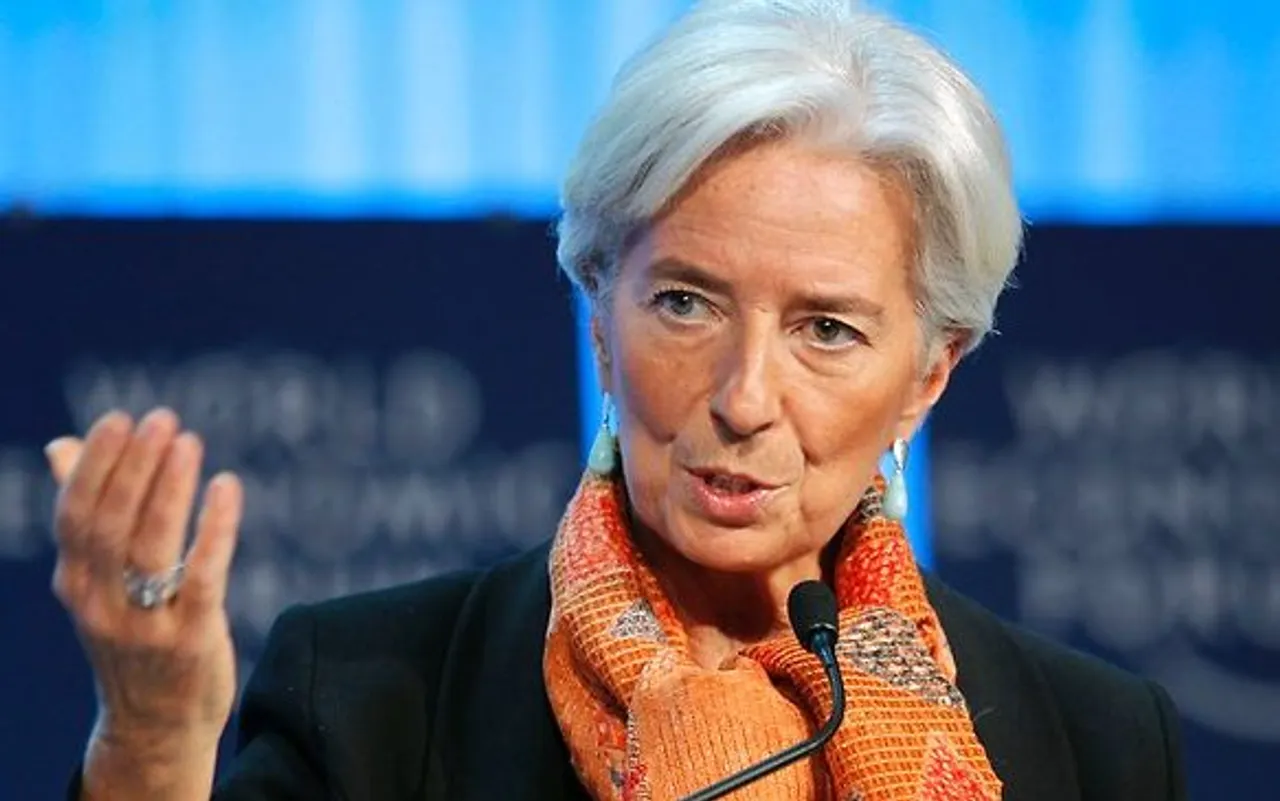 The Kathua and the Unnao rape cases (along with the many others every single day) have put India on the global map. It's now found outrage from Christine Lagarde, a fierce global leader who heads the International Monetary Fund. She said what has happened (in India) is just 'revolting.' The former French commerce minister added, "I would hope that the Indian authorities, starting with Prime Minister Modi, pay more attention because it is needed for the women of India," Lagarde said, during an interaction with reporters at the start of the spring meeting of the international finance organisations according to a filing by wire services in India.
Also Read: Was Kathua Rape Victim Another Nirbhaya?
The IMF chief clarified that it was her personal view and not that of the organisation as a whole. "By the way this is not an IMF official position. It is my position."
If numbers tell a story, this is one that should move you. It's high time across the world people unite to stand up against violence and assault of women #women #shethepeople #safetyisempowerment pic.twitter.com/YeOi6ZcZ4a

— SheThePeople (@SheThePeopleTV) April 19, 2018
India's been at the centre of conversations on women safety with no real roadmap of how to fix it. There has been public outrage, debates and night vigils to seek justice and swift action but for now it's all been a media story and hardly much of actionable stuff has happened on the ground.
Not too long ago, at the World Economic Forum in Davos, Lagarde noted, she had said to Mr Modi that his speech at the Swiss conference did not mention much about the women in India. "When I was last in Davos after Prime Minister Modi's speech, I did tell him that he had not mentioned the women of India enough. And it's not just a question of talking about them," the managing director of IMF said.
In UK the Prime Minister was welcomed by protests asking for him to discuss and speak up on the brutal rapes and murders back home. Reuters reported 'hundreds' demonstrating on the streets to greet him. Many were seen holding placards reading "Modi go home" and "we stand against Modi's agenda of hate and greed," and they collected outside Downing Street as Modi arrived for talks with Prime Minister Theresa May.
Why will we not talk about the rapes in this country? Because it 'feels disgusting' - @KiranManral says we picked wrong brand ambassadors of #BetiBachaoBetiPadhao When one cannot even bear talking about these crimes, how will they empower the mission? https://t.co/K2E7MG0aAP pic.twitter.com/9aC2Fngq37

— SheThePeople (@SheThePeopleTV) April 19, 2018