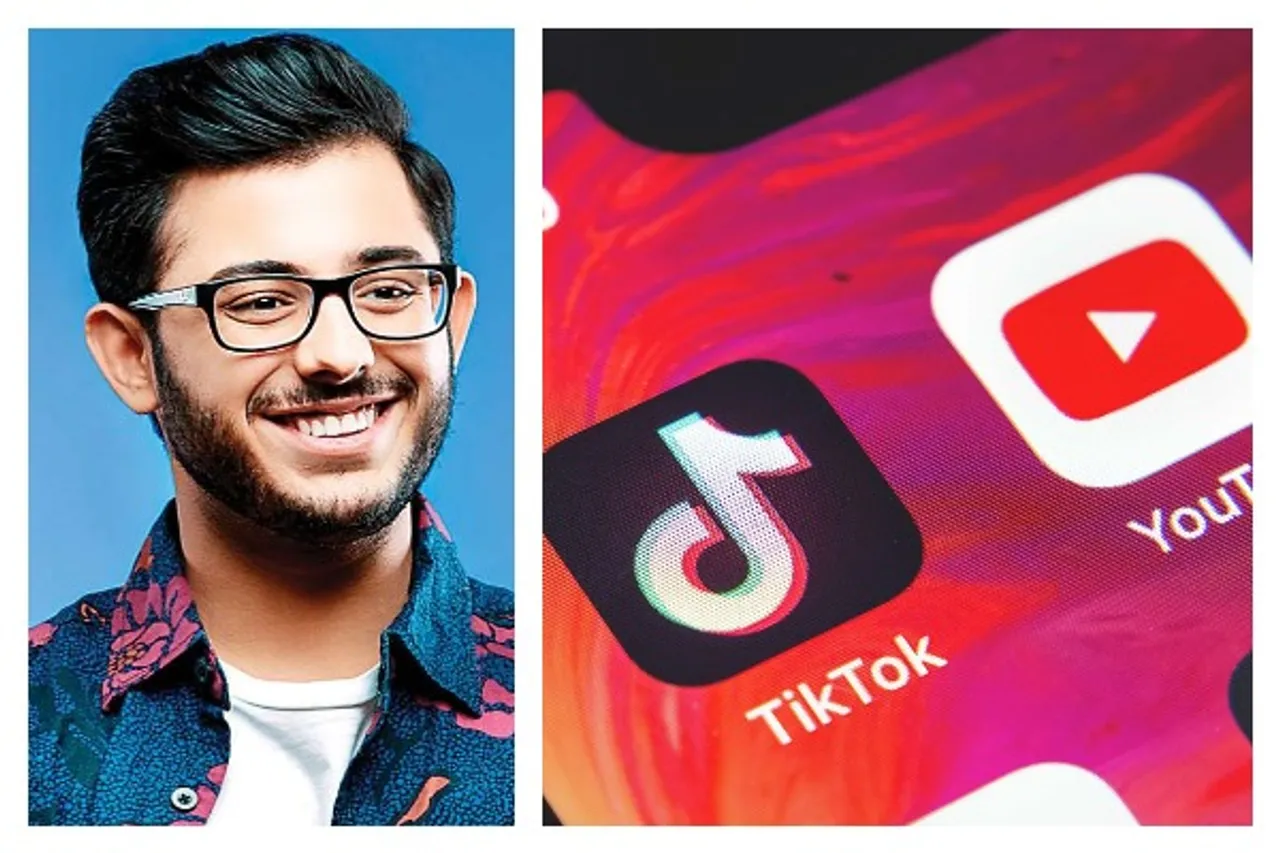 CarryMinati the popular Indian YouTube star's recent video on TikTok vs YouTube has faced a major backlash. A lot of people have raised their concerns about the video being homophobic and insensitive. The video which was watched by 53 million people, even then was removed by YouTube.
The streaming platform YouTube removed the video citing violation of their policy on harassment and bullying. CarryMinati has over a million followers. His real name is Ajey Nagar and enjoys a significant fan following, especially among young boys.
What was the video about?
In this now deleted video, CarryMinati reportedly intended to roast the TikTok star, Amir Siddiqui. Amir Siddiqui is also a popular TikTok star with over 1.3 million views. In his video YouTube Vs. TikTok, he talks about the 'cringe' content on YouTube. However, while roasting him, CarryMinati apparently refers to him as "beti". Further, within the first 30 seconds of the video, there is reportedly an scene with Amir Siddique's face edited into it and an inappropriate and derogatory reference to the queer community. The video as shared by many, was full of transphobic and homophobic slurs and uses abusive language.
Why does it offend the LGBTQ+ community?
A lot of people from the LGBTQ+ community and their supporters have come forward to express their concerns about the video being homophobic and transphobic. The video refers to the TikToker as "beti and "meetha". CarryMinati says in his video, "Mithai ki dukaan par le kar jaunga Rs.200 m bik jayega..." (You will sell for Rs 200 at a sweet shop.)
Also Read: Five Indian Movies With LGBTQ Love Stories That Challenge Perceptions
Since the video was taken down the YouTuber also came up with a video in which he explains his side of the story and says translating his jokes from Hindi to English has also changed the meaning of his roast drastically the HT reported.
Also Read: How Can India Be More Accepting? Queer Community Tells Us
Fans and even some popular celebrities come in support
Popular YouTube stars and influencers Bhuvan Bam and Ashish Chanchlani have also come forward in support of CarryMinati. Shaktiman fame actor Mukesh Khanna also came forward in support of the YouTube star. #JusticeForCarryMinati started trending and fans began demanding YouTube to bring the video back on the platform. Several fans have also posted the banned video on various platforms, extending their support to the video.
TikTok rating goes down from 4 stars to 1.3 stars
Some people also began appealing to ban TikTok and asked people to give low ratings to the App. #BanTikTok started trending on Twitter as well. Soon, the ratings of TikTok on Google play fell from 4 stars to 1.3 stars.
Homophobia is not the biggest threat to LGBTQ+ rights. The normalisation of Homophobia is. The fact that so many people found the video funny and are supporting the video is a disturbing reality.
Also Read: The Not-so-Humorous Homophobia
Ayushi Aggarwal is an intern at SheThePeople.TV