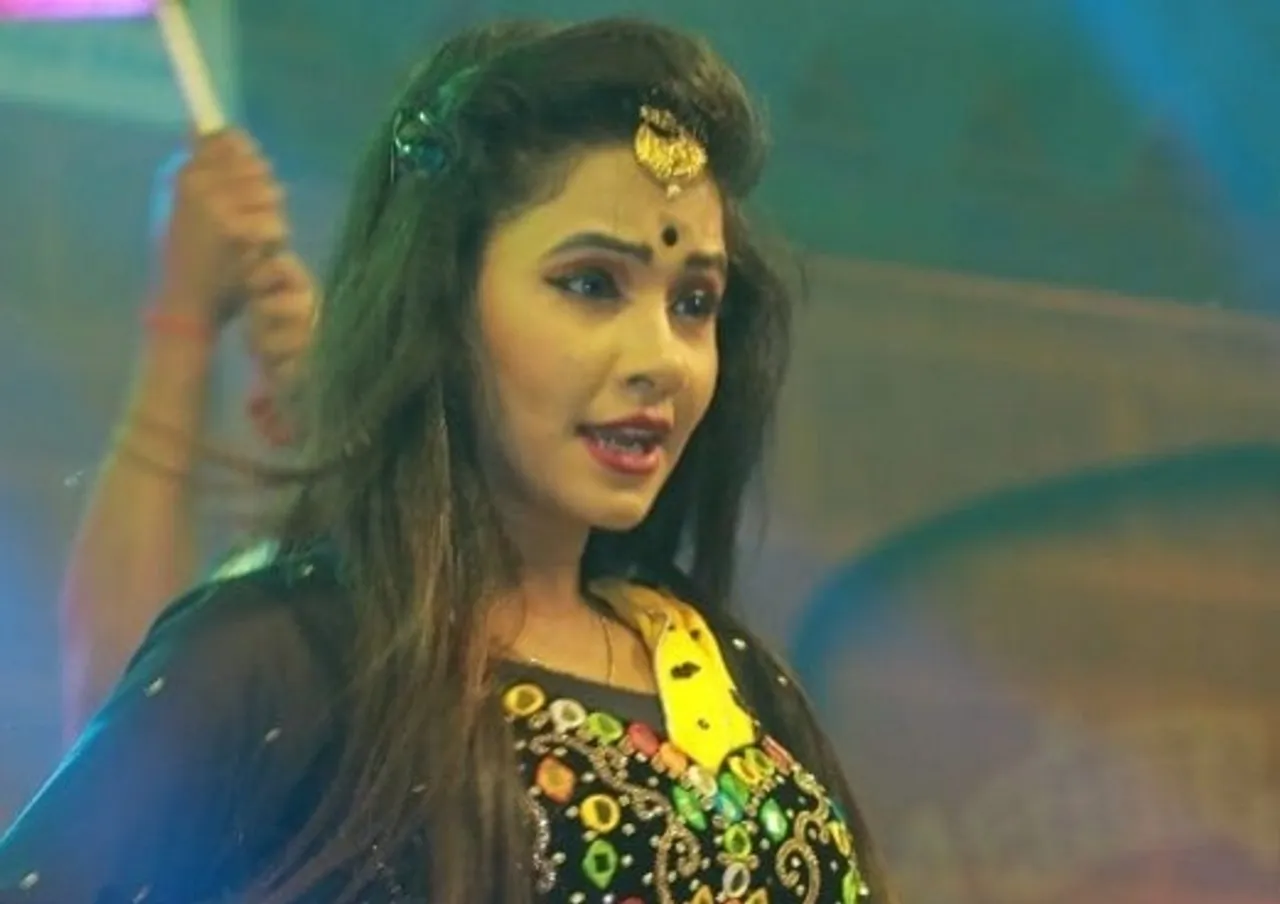 Bhojpuri actor Trisha Kar Madhu MMS video got leaked on social media and brought her severe trolling for being seen sharing a private moment with her partner. People were deliberately looking up the video on internet and then sharing it on their social media platforms. The more people watched, the more it it spread and eventually went viral. Somehow, it was not the people who shared Madhu's video who were critised for sharing the video, but the actor herself.
The actor had to seek help from the Bhojpuri film industry people in order to get the video removed. In her reply to the those who shared her video, Madhu said, "If your sister gets married and the next day, someone leaks her first-night video, it will be good right?"
Yes, Trisha Kar Madhu said that she shot her private moments with her boyfriend on her own. No, the video was not shared on the internet with her consent. Why did someone decide to share Madhu's video on the internet, and why did it viral? The answers to these questions are telling of the times that we live in, where it is women who must course correct their behaviour, hide their sexuality and not trust others blindly, because men refuse to learn and society refuses to reprimand them.
So dear women, here are five lessons for each one of us from the Trisha Kar Madhu MMS video leak:
Women's Sexuality Can Serve Men, Not Themselves:
A woman in our society is supposed to be ashamed of herself, her body, her sexuality. She is supposed to feel guilty when she feels desires. She can be mocked, abused, assaulted by men and then be shamed again for the very abuse inflicted on her.
Privacy on Internet is an alien concept:
Right to digital privacy is a dream. Madhu's private video could have been removed from the social media sites before it reached so many people. The founders of the technological advanced means of communication are barely concerned about safeguarding the users, especially vulnerable groups like women, children and LGBT community. They are barely concerned about what an 'inappropriate' content featuring a woman can do to her life. How she can be openly ridiculed by hundreds and thousands of people at the same on the internet.
People are seldom blamed for violating women's dignity:
Even though Madhu's video was watched by many there was hardly any dialogue around the people who were sharing it without her consent. Every time an intimate video featuring a known figure goes viral, the people who made it viral will never be blamed. Instead women are questioned, why did you shoot such a video, even if it was for private use.
Cyber leak survivors are doubted:
Every time a controversial document or a private piece of information gets leaked it is highly likely that at least one person will doubt, " did they release it themselves?" In case of private intimate videos, somehow people always end up accusing the woman in the video. She is almost every time accused of being hungry for attention. Or getting publicity. The same happened with Trisha Kar Madhu as many trolls attacked for releasing the video herself and then calling it a leak.
A woman's body makes people uncomfortable:
No matter how many male actors show up shirtless on national television, a slip of dupatta in women's case becomes a huge deal. A hook open, a strap a little loose, a strap little too much visible. All sorts of minor things can make people police women. Having a woman's bare body doing rounds on the internet? That woman will always be shamed because how dare she show up without the shame she has been bestowed upon since centuries.
Views expressed are the author's own.