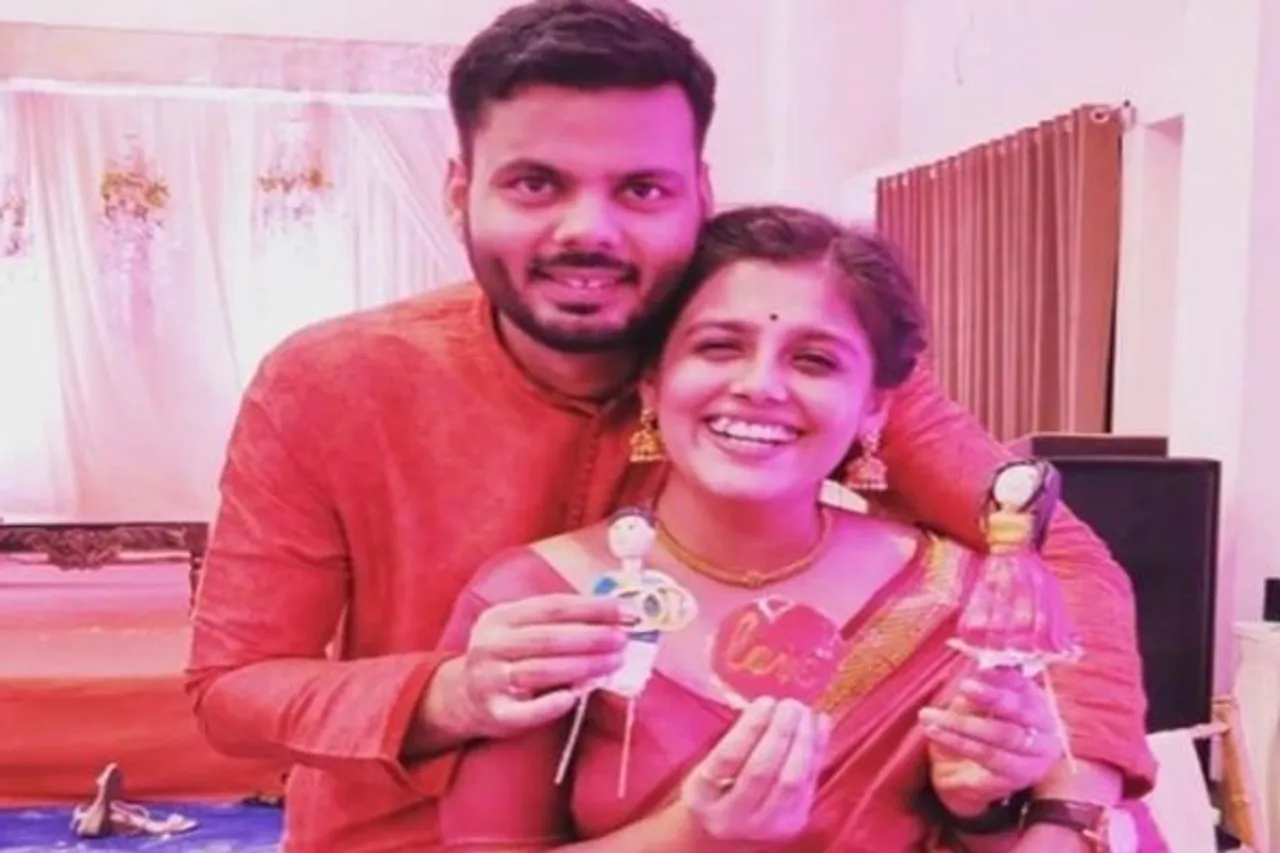 IAS Officer rejects Kanyadaan at wedding: IAS Officer Tapasya Parihar is in the news after she refused to let the ritual of kanyadaan be performed at her wedding. Parihar told her father, "I am your daughter and will always be. I am not a thing to be given away in charity." She further asked that the wedding was about the union of two families, so why must anyone be given away?
An Indian Administrative Services officer of the 2018 batch, Tapasya Parihar recently married Garvit Gangwar from Indian Foreign Service in Joba village of Narshinghpur, Madhya Pradesh. Parihar's husband backed his wife for her decision, adding that such rituals were designed to alienate daughters from their father's house and their paternal property.
As expected, Parihar's decision to forgo kanyadaan has divided social media. While many have praised the bride, the groom and their families for their progressive outlook, some have also been trolling her for treating Hindu rituals frivolously. The reaction to Parihar's decision is reflective of the crossroads that Indian society stands at. While one group is questioning the relevance of old practices in times of changed sensibilities, the other group simply wants to stick to them in the name of preserving customs.
Suggested Reading: Who Is Tapasya Parihar? IAS Officer Who Refused To Kanyadaan On Her Wedding
We no longer live in a day and age where a daughter can be seen as a daan, no matter how noble the idea might sound to many. As Parihar pointed out-marriage is a union of two families, of two individuals. While men and women might play different roles in their marriage ( which itself needs to be rid of stereotypes and stigmas) they are equals in a relationship. They bring their individuality, opinions and beliefs to the table, and if the other party is okay with it, why must others take it upon themselves to police them?
Kanyadaan as a practice has been put under the microscope by many people in recent times- men and women alike. In times when women are challenging the very definition of being a "wife" or an "ideal bride," it is but natural for them to question a practice that otherises them. Women today want to get married on their terms, they want to preserve their pre-marital identity, their relationship with their parents and siblings while forming new bonds.
Suggested Reading: This IAS Officer Said No To Kanyadaan. And Here's Is What Her Husband Said
And to do this, they feel the need to challenge old stereotypical customs that reduce their identities to being a daughter or a wife or a daughter-in-law, but not an individual who gets to call the shots. Kudos to Tapasya Parihar for rejecting the practice of kanyadaan because it didn't suit her understanding of a marriage or because she felt that it objectified her. The IAS officer must have known that some criticism might come her way for the step she took, but perhaps it didn't matter. Why? Because she had the support of her loved ones- and that is what every woman needs today.
Any woman who wants to live her life on her terms doesn't need validation from society for her decisions, all she needs is a solid support system. We wish more women find such parents and partners who back them when they question practices that don't align with how they see the world, how they want to live and what they think of themselves.
Views expressed are the author's own.