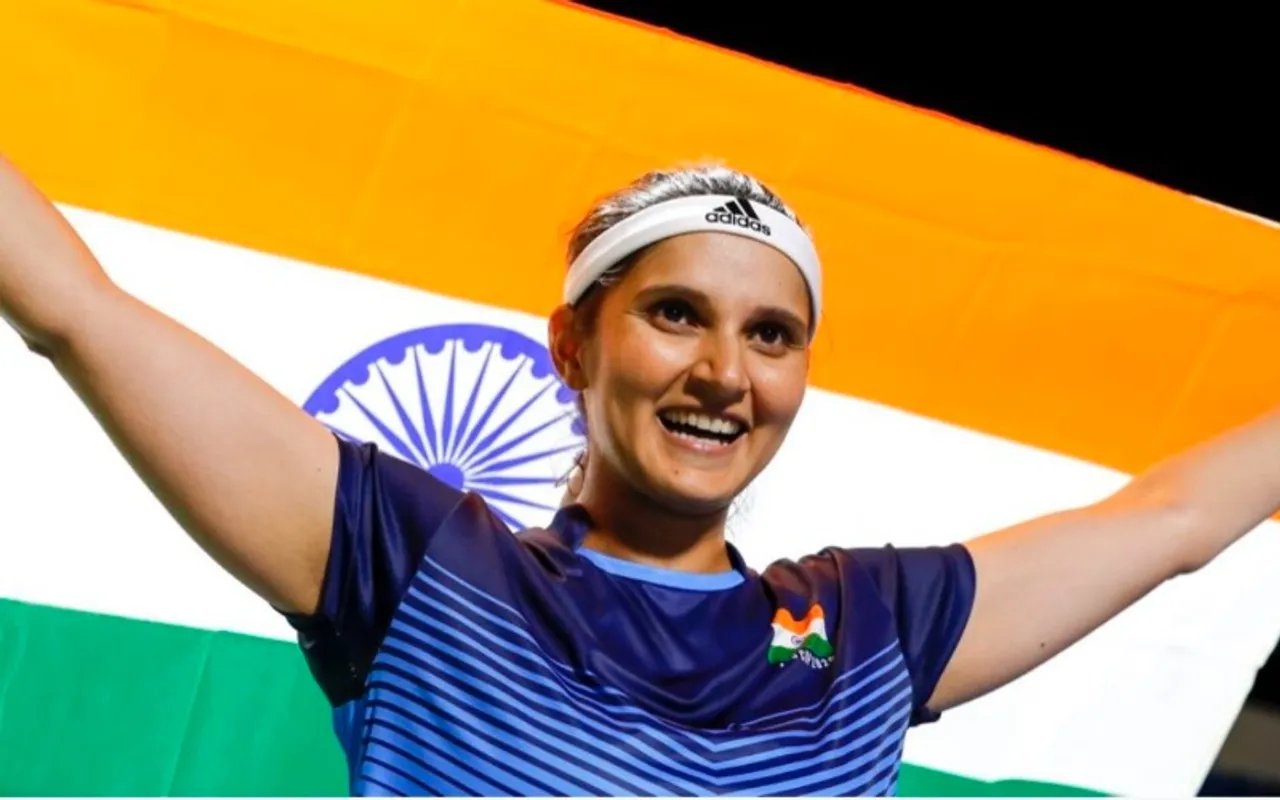 Six-time Grand Slam winner Sania Mirza announced her plans to retire at the end of this season on Thursday. Mirza said that her body was wearing down now, with recovery from sports-related injuries taking much longer, and that she was not enjoying the grind anymore. Even in announcing the end of her professional career, Mirza has imparted an important lesson to us- know when to quit, listen to your body and don't push yourself beyond your will and limits.
The Sania Mirza Story: Grit And Grace
Sania Mirza is not only India's highest-ranked woman tennis player of all times (world number 27), she is also the first woman tennis player from our country to win a Grand Slam. The winner of the Arjuna and Padma Bhushan Awards has won medals for India at many prestigious sporting events, including the Asian and Commonwealth Games. Mirza began playing tennis at the age of six and rose through ranks in junior championships in her early days. By the time she won her first Grand Slam in 2009, everyone knew, there was no stopping this hurricane from Hyderabad.
Even in her personal life, Mirza has set an example to women, on how they shouldn't let scrutiny and criticism from making unconventional choices and doing what they want. She has constantly been in news for her personal life, sometimes giving it back to the trolls, and otherwise choosing to focus on her career and family instead of the chatter that was directed towards her. The 35-year-old was in news in 2009, when her engagement to childhood friend Sohrab Mirza was called off soon after it was announced.
---
Suggested Reading: Here's Why Tennis Star Sania Mirza Has Decided To Retire
---
The following year, Mirza married Pakistani cricketer Shoaib Malik and the couple moved to Dubai. This Indo-Pak wedding irked many and raised the question where did Mirza's loyalty now rest. Time and again she has had to justify her Indianness after her marriage. In 2014, when a political leader from Telangana called her Pakistan's daughter-in-law, Mirza went on record to slam the unfair treatment that was being meted out to her. "After playing for the country for as many years, after saying time and again that I have an Indian passport...that I play for India, after winning medals at Commonwealth Games after I got married, for India, I don't understand why time and again I have to keep justifying that I am an Indian," she ">told NDTV.
Mirza took a break of two years from tennis after giving birth to her son Izhaan Mirza Malik in 2018. One the most iconic photographs of Mirza in recent times is of her cradling her son right before she played the tie against Indonesia to make the cut for world group play offs for the first time at Fed Cup after her comeback. Mirza had shared the image on social media, with the caption, "My life in a picture. I wouldn't hav it any other way."
---
Suggested Reading: "Nothing Without Hard Work & Talent": Sania Mirza On What Makes A Champion
---
Mirza's career and life is a lesson to all on what one can achieve with a strong support system and a will of steel, of how gender is never a barrier for a girl if she is given wings to fly and her potential is both recognised and moulded. It is also a cautionary tale on how some elements in our society will always try to discourage women who pursue their heart, instead of following age-old norms.
Even with her retirement, it doesn't feel like Mirza's career is over. This is the beginning of a new chapter in her life and we are excited to see what the ace achieves next.
Views expressed are the author's own.