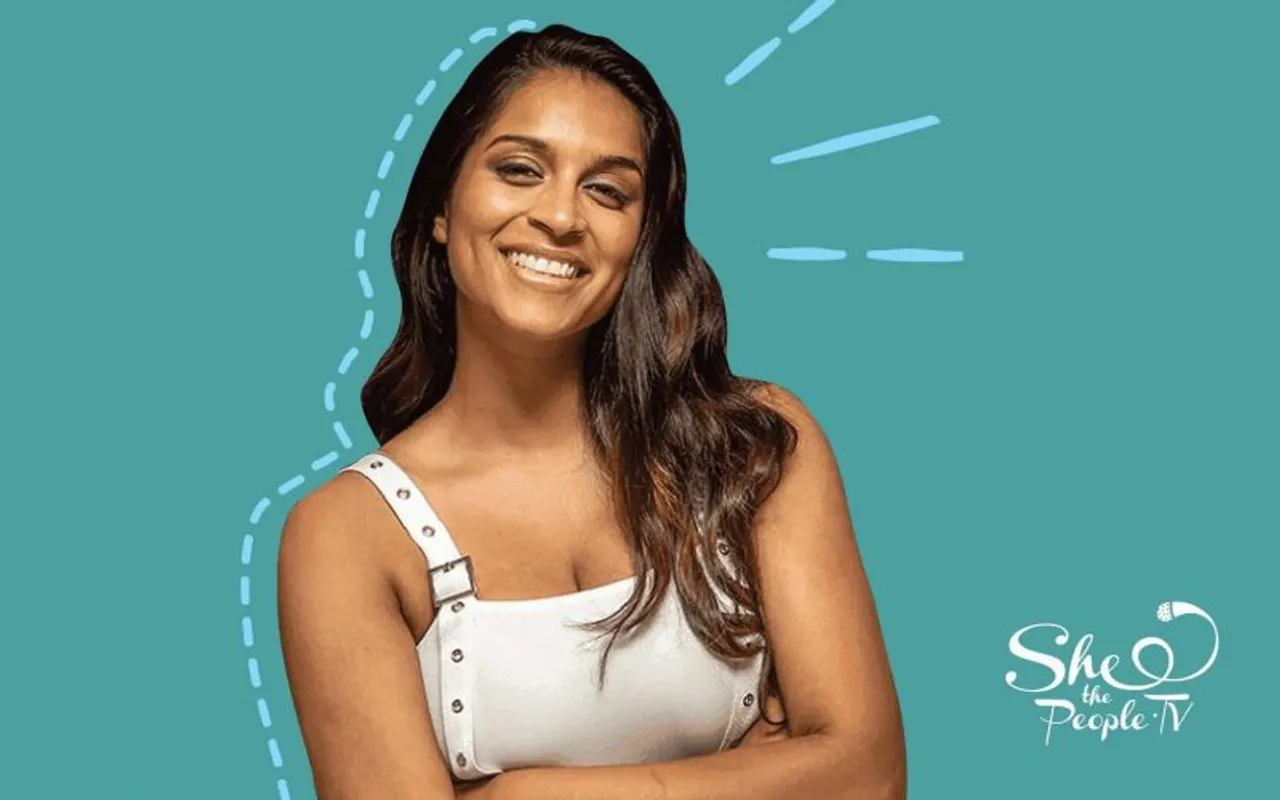 Lilly Singh underarms post: Comedian Lilly Singh recently posted a picture with her arms raised to flaunt her dark armpits on Instagram. The image has overwhelmed her followers and many are asking when are other influencers going to promote the same?
Dark armpits are a common grievance among women. Put coconut milk, baking soda, potato juice or lemon and keep it overnight, advise many Instagram beauty influencers, on how to keep one's armpits fair and spotless. It might be effective, but why must one have to find ways to lighten a patch of skin on their body? Isn't it time to embrace the dark armpits which are natural to one's body?
Comedian and YouTube star Lilly Singh posted a picture of herself with raised arm, showing her armpits unapologetically and giving a shoutout to people with dark armpits.
"Shoutout to the dark armpit gang. Where y'all at? I used to be so embarrassed and now I'm just like THIS ME. Drop a (emoji) if you love your pitsss sissss," read the caption.
The darkening of armpits is often due to a skin condition called acanthosis nigricans (AN). It causes the skin to thicken and darken in folds around the body," explains a site on health, Healthline. So it is clear that this a natural skin condition and yet it becomes a cause of low self-esteem and confidence for so many women.
But more than understanding what causes the armpits to darken, people run after remedies for it. How to lighten the skin? Can it be removed through photoshop? Which cream or roll on to apply to make it whiter? Will waxing help in lightening it? These are some of the common questions that women have if they feel their armpits are dark and thus by default unattractive.
 The idea of smooth, hairless and fair armpits dominates pop culture. Anyways we live in a country where dark skin, even in a form of a patch, is looked down upon. Thus the aspiration for it.
Most of the questions revolve around rectifying dark armpits and how to make them 'model' like. We live in an age where social media is used by most brands to market their products and reach out to specific buyers. These brands depend on social media influencers who popularise the brand amongst their followers.
In India, we have a couple of influencers like Srishti Dixit, Neha Parulkar, Alok Vaid-Menon and many others who are promoting body positivity through their creative content. They are calling out the superficial beauty standards created by brands to add to the growing insecurity. The day is not far when many other influencers like Singh will raise their arms to question the idea of what are perfect armpits?
Views expressed are the author's own. 
---
Suggested Reads:
Body Positivity Shouldn't Be About Glamorising Obesity
My fight against body shaming made me aware of how patriarchy feeds this vicious cycle
I Am Glad Navya Naveli Said It. Aren't we done with the Beauty Or Brains Conversation?
---
Trending Now: