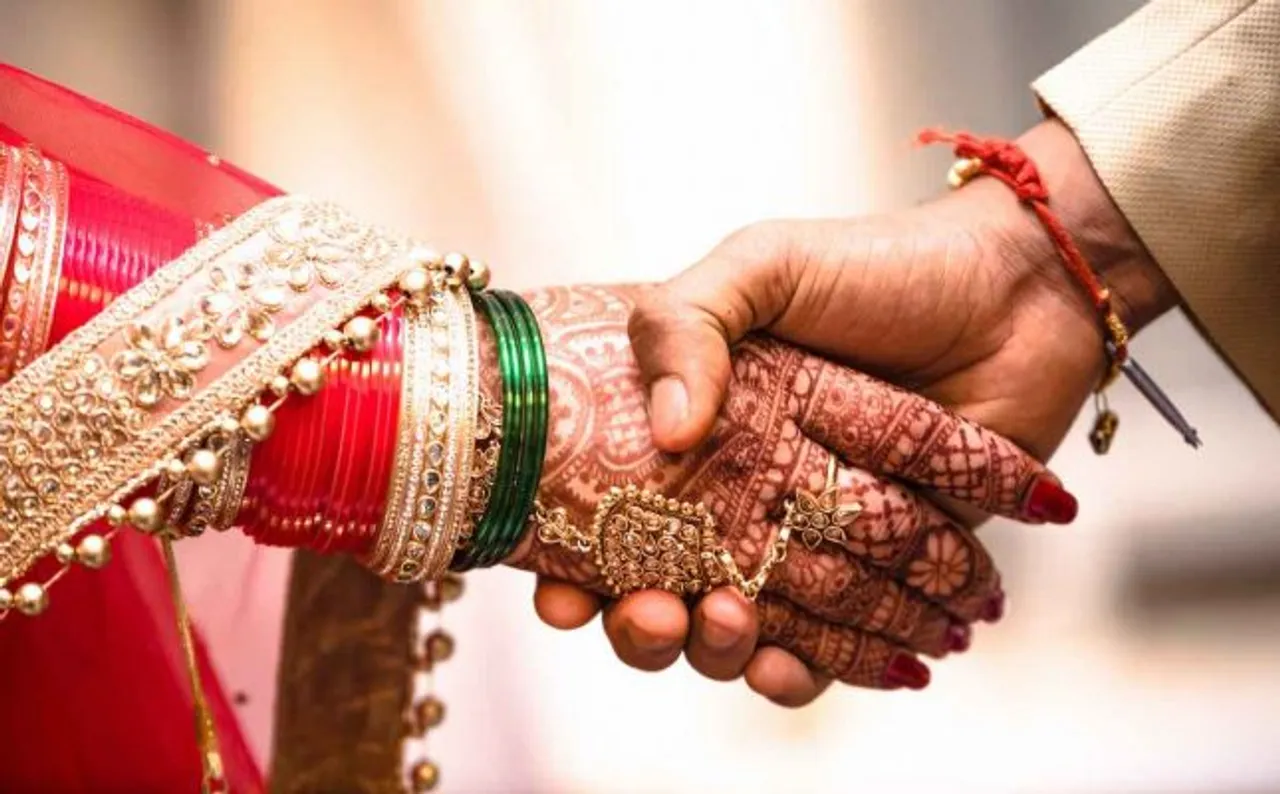 Marital rape in India has long been a reality restricted behind closed doors and hushed shame. Operating on command of their husbands, women for years have endured abuse in the name of 'bedroom obligations' that come with marriage. Sexual desire isn't something to be suppressed in men and recognised in women. And so when the man wills it, so it happens. Is saying NO an option?
For many women in India, where social convention not personal agency pulls the strings, marital rape is an unfortunate way of life. A price to pay for self-preservation from domestic violence, divorce, social stigma, ostracism. An evil design that comes without legal remedy.
Which is why the Kerala High Court's August 6 judgment, precisely outlining what marital rape is and upholding it as valid grounds for divorce, is so momentous.
"Treating a wife's body as something owing to husband and committing sexual acts against her will is nothing but marital rape," the bench of Justices A Muhamed Mustaque and Kauser Edappagath observed, while dismissing a man's appeal challenging his wife's petition for divorce citing marital rape.
"This is definitely a breakthrough. I hope the apex court also upholds this judgment. Because marital law in India still comes under the presumption that if a woman is a wife she has to be okay with having sex with her husband," Oorjasvi Goswami, a Delhi-based advocate, tells SheThePeople. 
"What's happening in the judiciary right now is that the High Courts are open to giving new judgments, out-of-the-box remarks. Be it with issues of the Citizenship Amendment Act or with surrogacy. But the Supreme Court sticks to being politically and diplomatically correct. So I have my doubts on how they will see the marital rape judgment but hope they see it in the same light as the Kerala HC."
"The Kerala HC has not called marital rape an offence because the law doesn't call it an offence. But at the same time they made it punishable saying it is grounds for divorce. This does not make it a criminal offence but gives rise to a situation wherein the marriage can be termed irretrievably broken. This is some development in the right direction because as a country, I feel we are too far right now from recognising marital rape as rape."
On The Need For Conversation Around Marital Rape In India: A Reality Not Realised
India is among a handful few 36 countries where marital rape is not criminalised. What does Indian law say about the crime? Does it say anything at all? Under section 375 of the Indian Penal Code (IPC), that defines rape as a criminal offence, exception 2 notes &t=13s">forced sex in marriage is a crime if the woman (wife) is below the age of 15.
A clearly outdated piece of legislation since even child marriage has long been outlawed in India.
Where do adult married women seek redressal in case of husbands claiming conservative ownership over their bodies? What legal mechanism do they turn to when systemic gender oppression renders them helpless in the face of abuse in marriage? Currently, the Protection of Women from Domestic Violence Act is what exists to address issues of assault and cruelty between spouses.
Goswami notes here that the DVA legislature "draws only a very thin line between sexual violence and marital rape." Estimating gender-based violence in this regard thus is complex when the various definitions of rape emerge. Only recently, it was the Kerala HC again that observed, positively, that even non-penetrative, non-consensual sexual acts amounted to rape. Read here.
Though both are offshoots of gender-based violence, marital rape and domestic violence can be distinct in nature. 
The concept of ">domestic violence can be as straightforward as husband assaults wife. With marital rape, nuances are finer and more complex, with the process not necessarily always involving physical force, but relying on emotional manipulation and gaslighting. Will the gravity of marital rape be thus recognised in the Indian mainstream if the concept is clubbed under domestic violence? Will the issue etch itself out enough for attention if not seen independently?
Goswami adds that the perception marital rape is constricted within arranged marriage setups is limited and may just as well play out in love marriages. "Even in love marriages, if the husband forces himself upon his wife, it will be rape. A woman can be lying naked and the husband can have a condom on but at the last moment if she says she does not want to do it, she does not want to do it."
"Why I feel the law should recognise the rights of wives in this regard is because women should not feel they are obliged to give sex to their husbands," she says. "We want some precedent that clears this line for us, which is why the Kerala HC judgment is laudatory."
Law Should Lead The Way
The idea of implied consent that supposedly accompanies marriage and consequently forms the foundation of marital rape values male sexuality above female dignity every time. In the case behind the Kerala HC judgment, for instance, the woman had claimed her husband coerced her into having sex on days she was unwell, and perversely, even on the day her mother died.
It numbs the senses. But then again, doesn't marital rape enjoy such impunity because even our top courts - the very highest - don't censure it to set an example?
In March this year, the Supreme Court led by ex-Chief Justice of India SA Bobde, while delivering a verdict in a rape case reportedly questioned whether sexual intercourse between husband and wife could be called rape, "however brutal" the husband was. In 2019, ex-CJI Dipak Misra reportedly said at a conference that criminalising marital rape in India would create "absolute anarchy in families."
Isn't this exactly why marital rape has continued unchecked for so long now?
Because we refuse to acknowledge it as something bigger and beyond the family unit? Because, afraid of unsettling comfortable hierarchies, we choose to turn away from uncomfortable truths? Even though data shows that in majority cases of rape, the assailant is known to the survivor/victim. Which tells us that danger is closer home than we think it is.
Enough. For how long and why must women's bodies bear the brunt of society's false moralities and insecurities and resistance to change? Our bodies are not battlegrounds to be conquered on which will fly flags of male proprietorship. They are our sites of autonomy, agency and identity - as they haven't always been, but as we're trying to make them, and as they shall be hence. With a little help from the law, of course.
Views expressed are the author's own. 
---
&t=3s