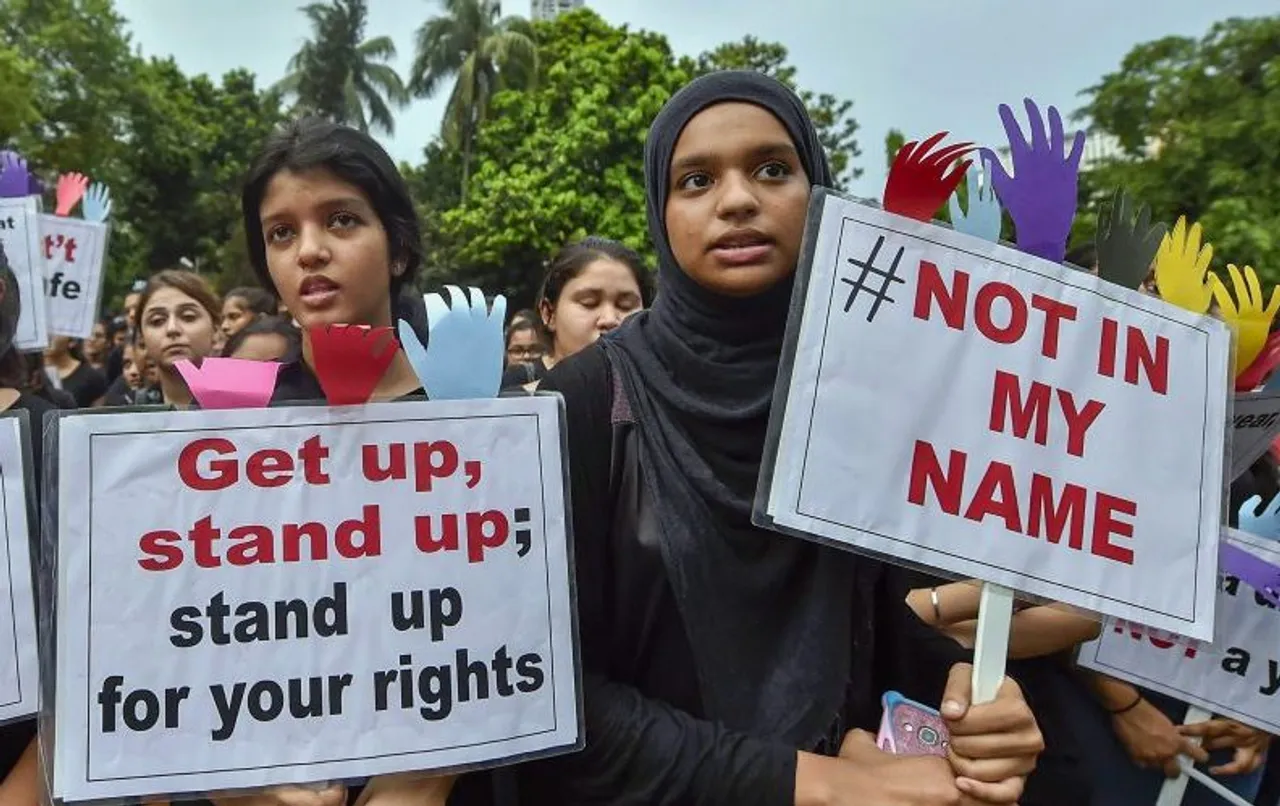 Fighting against gender crimes happening to women will make no sense if every woman does not become sensitive about them. If all women do not feel disrespected, hurt or have the will to fight back, no fight against women's oppression will make sense. Because how will women rise if they don't have the will to do so?
I have been horrified by the widely reported case in which a three and a half years old girl was raped inside a school bus in by the bus driver allegedly in the presence of a woman attendant. The incident happened in Bhopal and the bus belonged to an eminent international school. The two, the driver and the female attendant, have been arrested by Bhopal police on the complaint of the kindergarten girl's parents. The driver is a 32-year-old man and a father of two minor girls.
Parents noticed the crime when they saw the girl dressed in spare clothes kept in the bag as a necessity for nursery kids. Police officer Saxena said, "The girl told her parents that the driver touched her face and body and also sexually assaulted her."
The fact that the crime was committed in front of a woman is as horrifying as the crime itself. How could the woman see a minor girl being raped? Why didn't she stop the driver and saved the girl? Was there no sensitivity or empathy in the woman?
This case reminds me of the ways in which many women shame other women by imposing patriarchal restrictions and morality. In our society, women often question and character-assassinate women who wear fewer clothes, go out at the night or be with a man. They always blame them for not being sanskaari enough and not following the traditions that society has set up for women. This group of women not only involve neighbourhood aunties but women in our own houses. Many mothers police their daughters' choices and punish them for going against their orders. Many saas abuse their bahus for trying to be modern and independent.
It is these women who understand rape not as a crime committed by a man but as a daag on a woman's izzat. They police them and victim-blame them for mingling with men and not being careful of the open wolves like men.
But rarely do women support other women in their struggle against crime and patriarchy. They rather ask such women to tone down and not be so out there in opposing patriarchy that they become susceptible to social scrutiny and heinous crimes.
My question is that if women do not support each other then how can we expect men to join the feminist struggle? How can we face patriarchal men without unity among women? How will our fight be strong if some women do not identify with feminist ideas?
It is crucial for feminist struggles that women become sensitive to gender crimes. If women empathise with each other and support each other in seeking justice, the resultant effect on the patriarchy would be much stronger. If every woman starts considering other women's pain as an issue that affects the entire womankind, the feminist struggle will see a new strength.
Views expressed are the author's own.