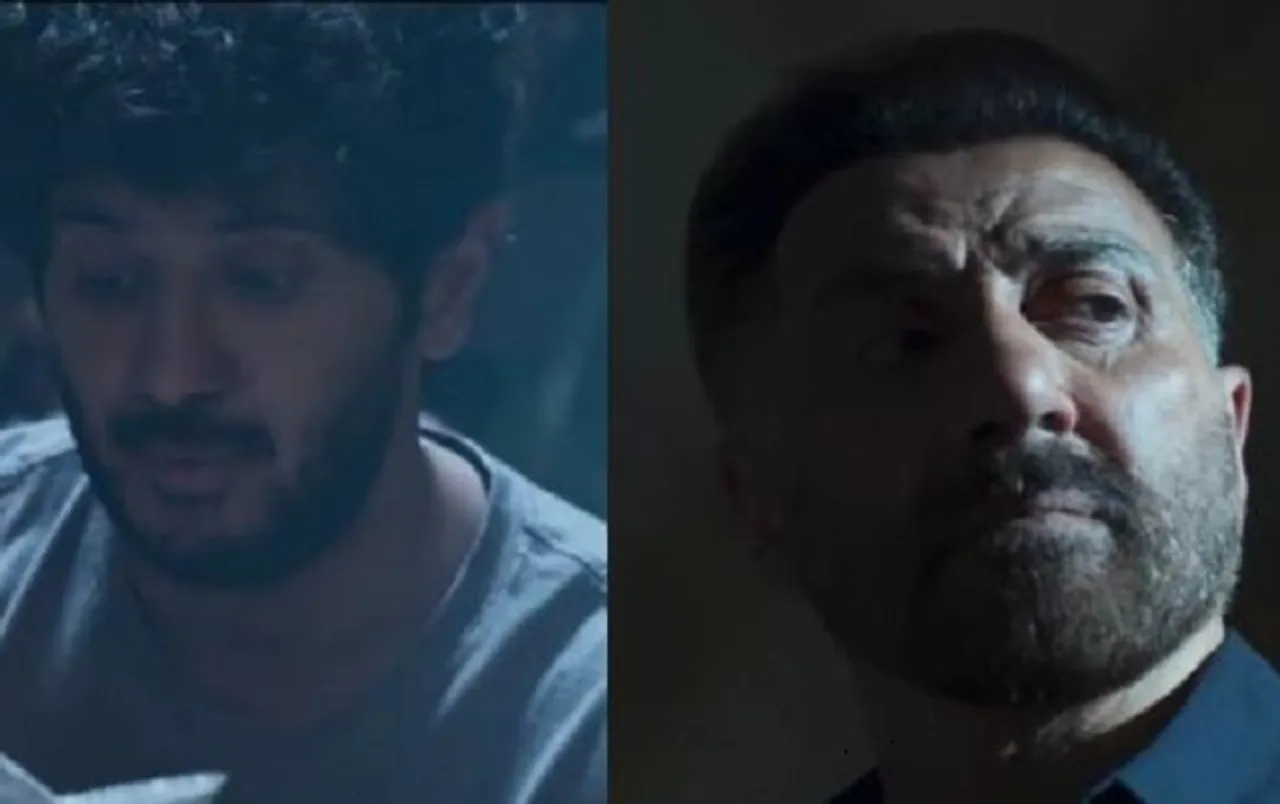 The trailer of Chup! starring Sunny Deol, Dulquer Salmaan, Shreya Dhanwanthary and Pooja Bhatt was unveiled on September 5. One of the dialogues in the trailer tries to compare rating a film badly with raping someone's child. Isn't it problematic?
The film Chup! is directed by R Balki who has earlier made films like Padman, Paa, Cheeni Kum and Ki & Ka. Judging by the trailer, the film seems to be the story of a serial killer who targets film critics. Sunny Deol plays the character of a cop who is investigating the case. Meanwhile not much is clear about the characters played by other actors in the film.
Chup! trailer rape dialogue: When will the industry learn?
In the trailer, we see Deol's character describes the nature of the murders and how he has been carving stars on the head of the critics he is killing in revenge for the stars they gave while reviewing his film. At one point, we hear a very problematic dialogue in the voiceover, "A film is a director's baby. Kisi ke bacche ka rape kaise kar sakta hai yaar."
The narration as it goes ahead does not speak about any cases of rape of a person which means it was just an expression to describe what directors must feel when critics rate their film badly. One might argue that this is just hyperbole but shouldn't the topic of rape be handled more sensitively?
Can filmmakers stop trivialising rape?
According to the latest reports by National Crime Records Bureau's 'Crime in India 2021' report, there was a 19.34 percent increase in rape cases in 2021 when compared to 2020. Statistics from 2020 also suggested that every 16 minutes a woman gets raped in India.
We see news reports of rape everyday in abundance and we also are aware that rape culture has been normalised with distasteful comedy and dialogues in films for ages. Remember the iconic scene from 3 Idiots, where in which the character Chatur reads out 'balaatkaar' instead of 'chamatkaar'? There is a laugh riot in the audience, not just in the film but everyone who watched it. It was not at all funny because rape is not something one should be joking about.
While the said Aamir Khan film is 13 years old, it is amusing that rape is still trivialised in a 2022 film despite all the discourse around harassment, consent and abuse that has been going on for the past few years. It was the duty of the makers of Chup! to know that reducing the crime of raping someone's child to a badly rated film only makes it worse. The word rape should be used with a lot more responsibility and thought. There are other ways to express the pain and anger a character might be feeling, it can't come at the cost of using a problematic analogy just for the sake of creating an impact. Such comparisons only prove that the the Hindi film industry is only providing lip service in terms of creating awareness and sensitivity.
---
Suggested Reading: Rape Jokes In Bollywood Movies Are Unfunny! Period.
---
It is important to call out films that use rape as an analogy as that is the only way filmmakers will learn where they are going wrong. Hopefully the makers of Chup! realise what an error of judgement they have made with this dialogue and remove it from the film.
Views expressed are the author's own.