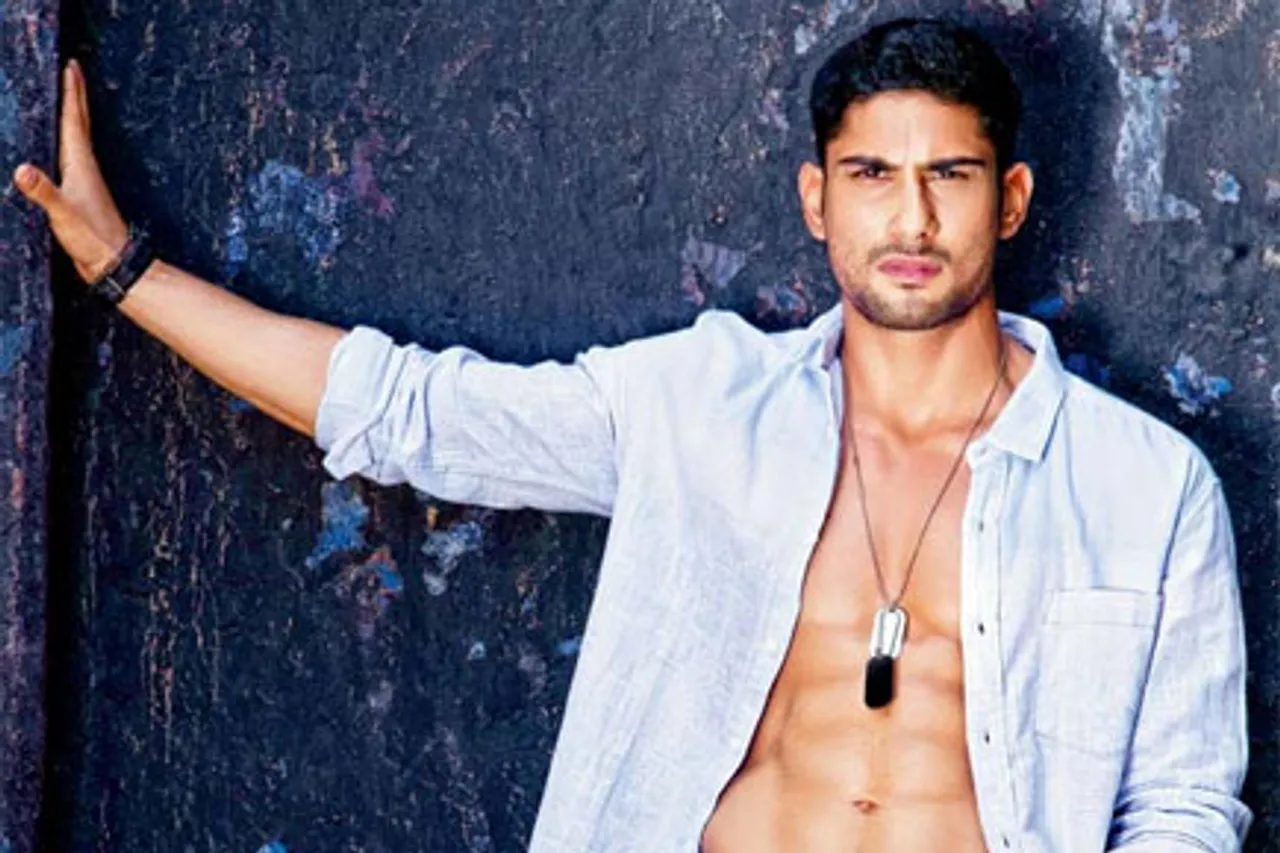 Blue is the colour of boys. Boys like to play with cars and not dolls. They are emotionally very strong and are not supposed to cry. These are some of the characteristics used by our society to define a boy. On the other hand, girls are supposed to be playing with dolls and must be dressed in pink. Evidently, most of us believed in these barbaric ideas to differentiate and discriminate between men and women.
Masculinity has been understood as six-packs, biceps, and stomper shoes. So is this definition fair? Absolutely not. Hence we find in these changing times, if not all of us, a very small group among us have begun to move on from these stereotypes.
Prateik Babbar: Trending for getting his nail painted.
On November 25, the Indian actor Prateik Babbar posted a video on his Instagram that got him trending on social media. In the video, he was getting his nail painted by an artist. He captioned the video as "why thank you darling!", tagging the artist. His sister Juhi also dropped a comment "Hey ram" to which he replied with a laughing emoji.
 

View this post on Instagram

 

Now, indeed the reason for Prateik Babbar to be trending is nothing but because he was getting his nails painted. So the question is, why is this so surprising to everyone? There are several videos that girls post on social media, even celebrities getting their nails done. But what was so unusual in Babbar's video unlike the other videos.
Clearly, the reason is that our society still has not normalised men wearing makeup, or dressing up in florals and skirts. If men wear make-up, they are stamped as queer even if they are not.
Also Read: Laxmmi Bomb Trailer: Sexism And Toxic Masculinity Dressed As Comedy
Fortunately, there are so many men around the world defying these norms of masculinity. Famous pop artist, Harry Styles even did a cover shoot for Vogue and caught the world in awe as he posed gracefully to the pictures in skirts. He is also seen wearing nail colour many times. The global K-pop boy band, BTS, also has been redefining masculinity by wearing makeup for performances and other events.
Well, one need not travel far and wide to find inspiration in this act. Bollywood actor, Ranveer Singh has been making fashion statements and has found wearing skirts, floral prints, and decked up in glittered clothes very often.
Hence it is time to normalise men wearing makeup and dressing up in pink. Pink and blue are just colours. Makeup is just a tool to help increase your inner confidence. Once all of us start to believe these, our boys and girls will grow up as equals. This will promise gender equality and equity in our society.
Also Read: Today I Learnt: Simp And How The Term Perpetuates Toxic Masculinity
Malavika M S is an intern with SheThePeople.TV