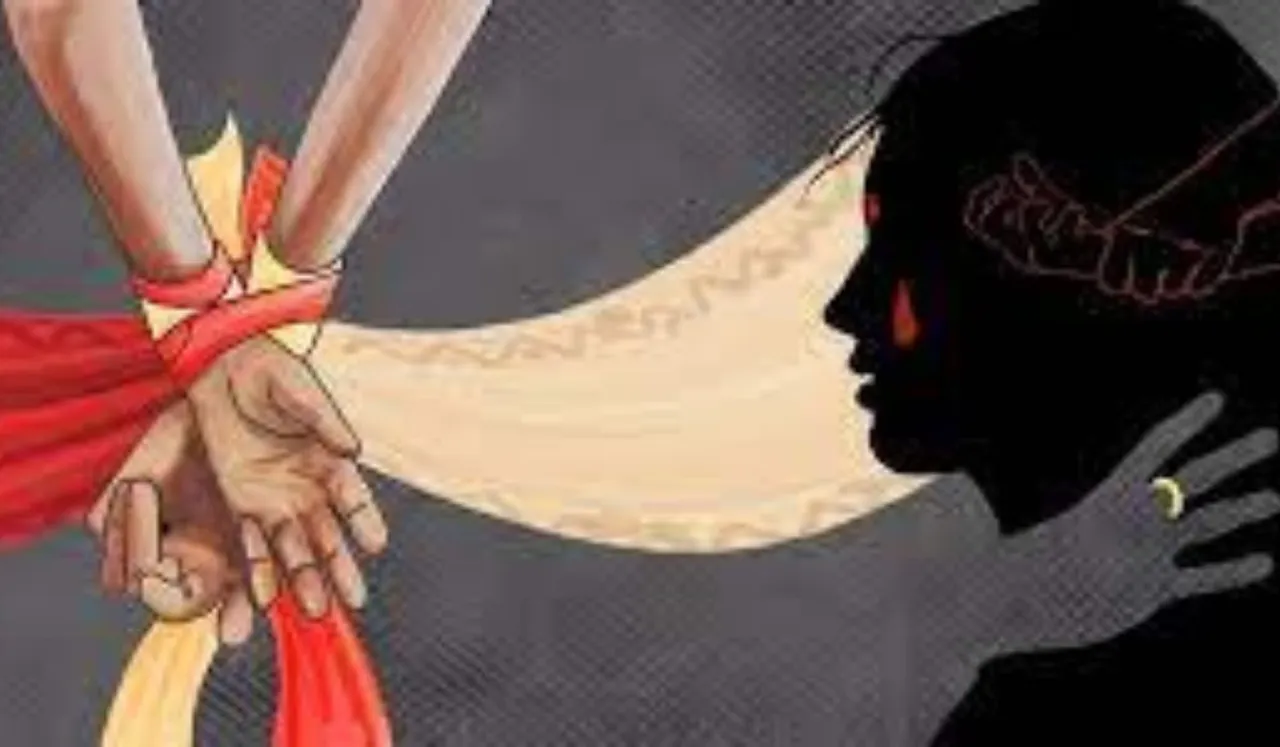 Earlier this week, a woman from Gujarat's Ahmedabad filed a complaint against her NRI husband for allegedly forcing her to have unnatural sex. In her complaint, the woman stated that her husband abandoned her in Australia for objecting to unnatural sex. How can he abandon her for something as trivial as refusing to do something that she was uncomfortable with? Doesn't she, as an individual, have agency over her own body? Why do men feel that marriage entitles them to have sex with their wives?
According to the National Family Health Survey (NFHS-5), conducted between 2019 and 2021, nearly 1 in 3 Indian women have suffered spousal abuse. Around six per cent have suffered from sexual violence. According to the NFHS report, sexual violence includes the husband using physical force to have sexual intercourse and using threats to make them perform sexual acts that they didn't want to. And the aforementioned case is an example of just that.
In May 2022, the Delhi High Court gave a split verdict on criminalising marital rape. While one of the judges favoured striking down the exception in the law that protects husbands from being accused of non-consensual sexual intercourse with their wives, the other judge refused to hold it unconstitutional. On January 16, 2023, the Supreme Court requested the Center's response to petitions regarding the criminalisation of marital rape.
Criminalisation Of Marital Rape In India. Consent Matters!
Internalised patriarchy in our country has bestowed men with the belief that they are entitled to sex from their wives. This is called "male sexual entitlement." Women, on the other hand, are raised to be submissive and taught to satisfy their husband in bed. They are told that a good wife is one who says never denies her husband.
A woman enters into wedlock with the hopes of leading a happy and safe marital life with her spouse. She does not sign up to be a lifelong sex slave to her spouse. A wife is an individual with agency over her life and body. She deserves the right to decide when to engage in a sexual act and when not to. She is human with emotions and not a machine. She could be tired, sick, or simply not in the mood. She could have had sexual intercourse with her husband on one or more occasions in the past; she could have initiated sex in the past; she could even have initiated the act a few moments ago and then retaliated because of her own reasons. What began as a yes can very quickly become a no, and that needs to be respected. That is what consent comes down to. Yes and no. The moment she says no, it means no. The husband has to stop right there.
"No" doesn't necessarily have to be verbal. It could be a signal through body language, silence, being unresponsive, or resisting in some way. Only "yes" means "yes." Anything other than yes is a no.
Being married does not mean a woman has given lifelong consent to sex. It is a woman's right to refuse to engage in sexual acts with her husband or to perform certain acts with which she is uncomfortable. Morally and ethically, if not lawfully (in our country as of now), the husband has no right to force, coerce, threaten, or assault his wife to engage in sexual acts with him.
Being raped by the husband subjects the wife to the same degree of trauma, pain, exploitation, and violation as being raped by any other man. In fact, being raped by her husband, her life partner, and the man she loves and trusts can be emotionally traumatic and leave a lifelong scar.
Rape is rape, regardless of who the perpetrator is. He deserves to be treated and penalised like any other rapist. Men will only change their views if marital rape is criminalised and the punishment is ruthless and instantaneous. We have stepped into 2023, and India is unfortunately one of the 36 countries that haven't criminalised marital rape. When is our country going to protect the numerous women who are suffering from spousal sexual violence?
Views expressed by the author are their own
---
Suggested Reading: Supreme Court Issues Notice On Pleas Challenging Delhi HC Marital Rape Verdict
---