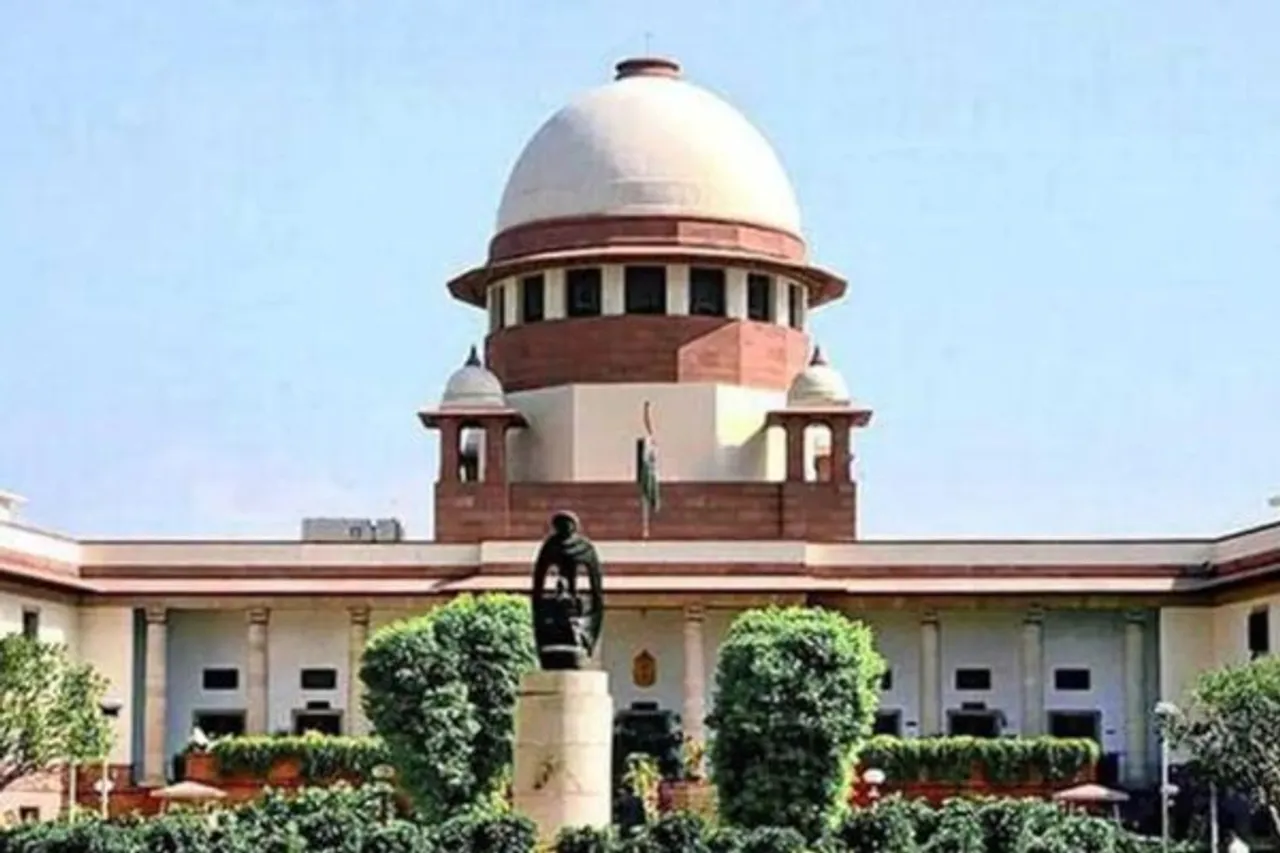 The Supreme Court issued notice to the Centre on pleas challenging Delhi High Court's split verdict on criminalising marital rape. The apex court also agreed to examine the pleas and listed the case for hearing in February 2023.
Earlier this year, the Delhi High Court heard final arguments in a series of public interest litigations (PIL) challenging the 'marital rape exception' clause under Section 375 of the Indian Penal Code (IPC). The high court delivered its judgement, which was a split verdict.
Under the exception given under Section 375, sexual intercourse or sexual acts by a husband with his wife, if the wife is not a minor, is not rape.
Supreme Court Marital Rape
The Delhi high court two-judge bench of Justice Rajiv Shakdher and Justice C Hari Shankar gave dissenting judgements and delivered a split verdict. Justice Shakdher was in favour of striking down the exception that grants husbands protection from being prosecuted for non-consensual sexual intercourse with their wives. Justice Shankar held that the exception is in the public interest and does not violate the Constitution.
He said, "The Marital Rape Exception, far from being unconstitutional, serves a laudatory purpose, and is in the pre-eminent public interest, aimed at preservation of the marital institution, on which the entire bedrock of society rests."
The PILs seeking to strike down the marital rape exemption were filed by non-government organisations (NGO) RIT Foundation and All India Democratic Women's Association.
Today, the Supreme Court bench of Justice Ajay Rastogi and Justice BV Nagarathna issued notice on a batch of petitions filed against the Delhi court's split verdict regarding marital rape.
Senior Advocate Gopal Shankarnarayan appeared before the bench and submitted, "It's a 2018 matter… this matter is pending and we have 19 times tried to get it listed. We mentioned 19 times over three years to get it listed and we couldn't get it listed."
The Supreme Court agreed to hear the issue next year in February and clubbed all matters regarding the clause exempting marital rape pending in the court.
CJI Chandrachud said that the final hearing on the pleas which seek criminalisation on marital rape would commence in March. The bench led by the CJI comprised Justices JB Pardiwala and PS Narasimha. The bench has now officially asked the Union government to file a response on the issue by February 15 so the hearing can commence on March 21.
---
Suggested Reading: Split Verdict On Marital Rape: Is Marriage's Sanctity Based On Women's Oppression?