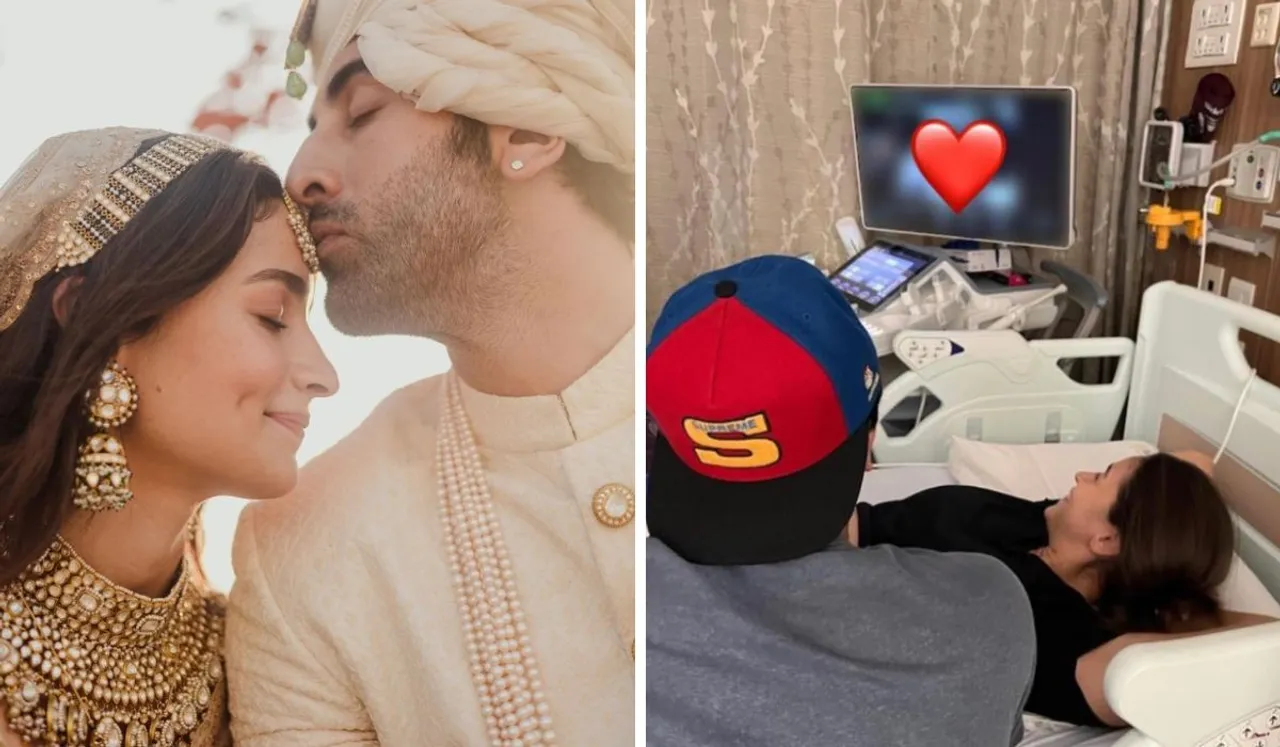 On June 27, actor Alia Bhatt surprised her fans by sharing an Instagram post which indicates that she and her husband Ranbir Kapoor might be expecting their first baby. The actors got hitched on April 14 this year. On one hand, her fans are celebrating the news while on the other hand, the actor is being shamed for pregnancy early in marriage. Many social media users have trolled the couple for conceiving so quickly after their wedding, while others went as far as to claim that the couple was already pregnant when they tied the knot.
While Bhatt and Kapoor are busy celebrating this new edition to their lives, it is amusing how so many people have nothing better to do with theirs. Why should it matter to anyone when the couple conceived? How does it even make a difference if they were expecting a baby even before their wedding?  It is 2022 and we still cannot stop sensationalising celebrity lives and judging them for their life choices.
Alia Bhatt shamed: why do we despise early pregnancies?
Pregnancy before marriage is still a taboo in Indian society. It's still an eyebrow-raising issue if a woman gets pregnant before marriage. Even pregnancy after marriage comes under public scrutiny if it is early. The same happened with Hardik Pandya and his wife Natasa Stankovic when the couple was shamed for getting pregnant outside wedlock. Actor Dia Mirza too was viciously trolled when she announced her pregnancy months into her marriage.
Actually, this doesn't stop here, people are also trolled for not getting pregnant. Just today, actors Deepika Padukone and Katrina Kaif are being trolled for Alia Bhatt "beating" them at pregnancy despite tying the knot after them.
It seems like no matter what women do, when it comes to pregnancy, very little appeases our society. If your pregnancy falls on either side of the narrow column that is defined as the "right time" you will have to face scrutiny.
Pehle pregnancy phir shaadi: So what?

A Twitter comment read "Pehle pregnancy phir Shaadi #AliaBhatt". I don't understand the obsession people have with marriage. Why is marriage a prerequisite for pregnancy? Firstly, it's a couple's personal decision and the parties involved are in the best position to decide for themselves. Secondly, it's high time we shatter these stereotypes and stop shaming women for having sex before marriage as if it's a sin. Pehle Shaadi fir pregnancy is fine because it's with the husband but sex before marriage is inappropriate because that's a blot on your character now. Wow. 
---
Suggested Reading: Why Should Deepika Padukone, Katrina Kaif Be Pressurised If Alia Bhatt Is Pregnant?
---
Early or late: Leave people alone
"Usain bolt's 100 m race record is the second fastest thing in the world first is any Bollywood couple getting pregnant after marriage," another person tweeted. Having a kid early or late is totally on the people who will have to raise the kid and facilitate the kid's upbringing. Also, can we start acknowledging parenthood and marriage as two separate concepts which do not have to be interlinked?
"Congratulation for beating Hardik Pandya by one month! #RanbirKapoor #AliaBhatt" read another tweet. Is this some kind of a competition or a race? Why are people comparing personal decisions of married couples? Is it fair? 
Pregnancy Doesn't Mean End Of Career
Some people have also critised Bhatt for her pregnancy as they feel it would end her career as a Bollywood leading lady. Does having a kid mean that the woman's career is finished? Why does the same doesn't apply to the father? Are we not done yet reiterating the stereotypes that taking care of the kid is a woman's responsibility? Or that a woman becomes unattractive once she gives birth to a child, thus making her unfit to be a Bollywood heroine?
We need to stop shaming women for pregnancies before marriage, early pregnancies, or late pregnancies. It's not our decision to comment on and trolls them for their choices. When actors share personal bits of their lives with us, we should be the ones to congratulate them and be a part of their celebrations. That's what they expect from fans and not unwanted criticism and derogatory opinions.
Views expressed are the author's own.