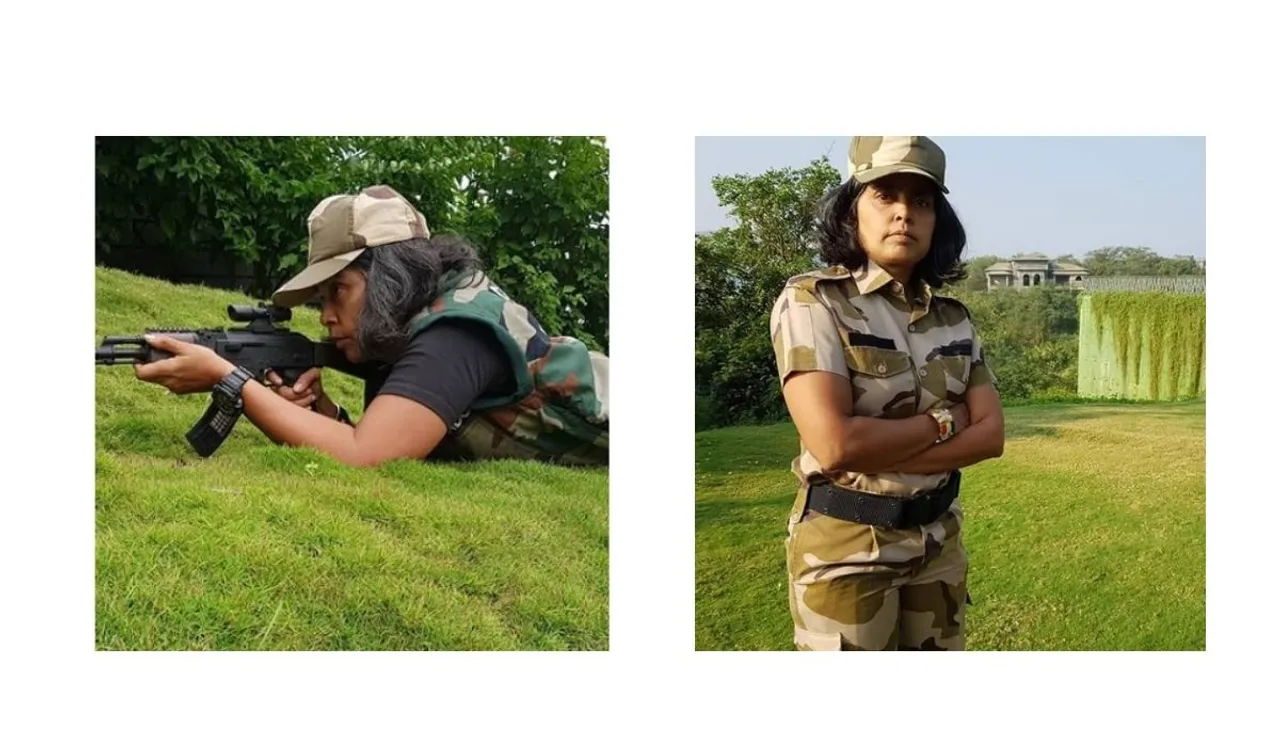 Dr Seema Rao, India's first female commando trainer spoke to SheThePeople about her inspiring journey. Here's her story:
Ever since I was a kid, I'd always wanted to serve the country, so at 16, I decided to learn Taekwondo to get strong. Surprisingly, I was good at it and, in no time, it became my passion. But, life took a different turn and I became a doctor. I got busy with work and marriage, but something felt incomplete.
Things were going as usual until a chance meeting with the DGP of Maharashtra Police changed my life! Impressed by my passion for the force, he asked me to give an unarmed combat training demo to his team. He recognised my skills and, at 25, I was offered to train his troops. And there was no looking back! Over the next 5 years, I trained with different Special Forces, honed my combat skills, and earned a 7th-degree black belt in Military Martial Arts.
At 30, I was training the Black Cat Commando force, and I realised, "I'm finally where I belong!"
Although I was a professional combat shooting instructor, the first question to be thrown at me was, "How can you train male commandos as a woman?" So before commanding my trainees to perform any task, I'd make sure I'd mastered it. When they saw me perform, they were convinced I knew what I was doing.
---
Suggested Reading: Why Are Women Reluctant To Become Bodybuilders? Miss Asia Winners Speak Out
---
I am the first and only woman to train some of the most elite special forces in India. It's a great honour, but I've had my share of struggles. My work was a service to the nation, and I'd never charged a penny for it!
For survival, we had to break our FDs and sell our jewellery. I'd tell myself, "I'd like the grit and dirt on my hands more than any gold bangles." It wasn't easy, but a sense of respect from my male trainees made everything seem worth it!
In 2019, I was awarded the Narishakiti National Award for my contributions, and it felt like I'd finally achieved my childhood dream.
During my 25 year tenure, my journey has been nothing but adventurous and I have seen death close numerous times, but it only made me follow my motto-'When the obstacles are large, you have to get even larger. But, never forget to smell the roses along the way. '
See post here.