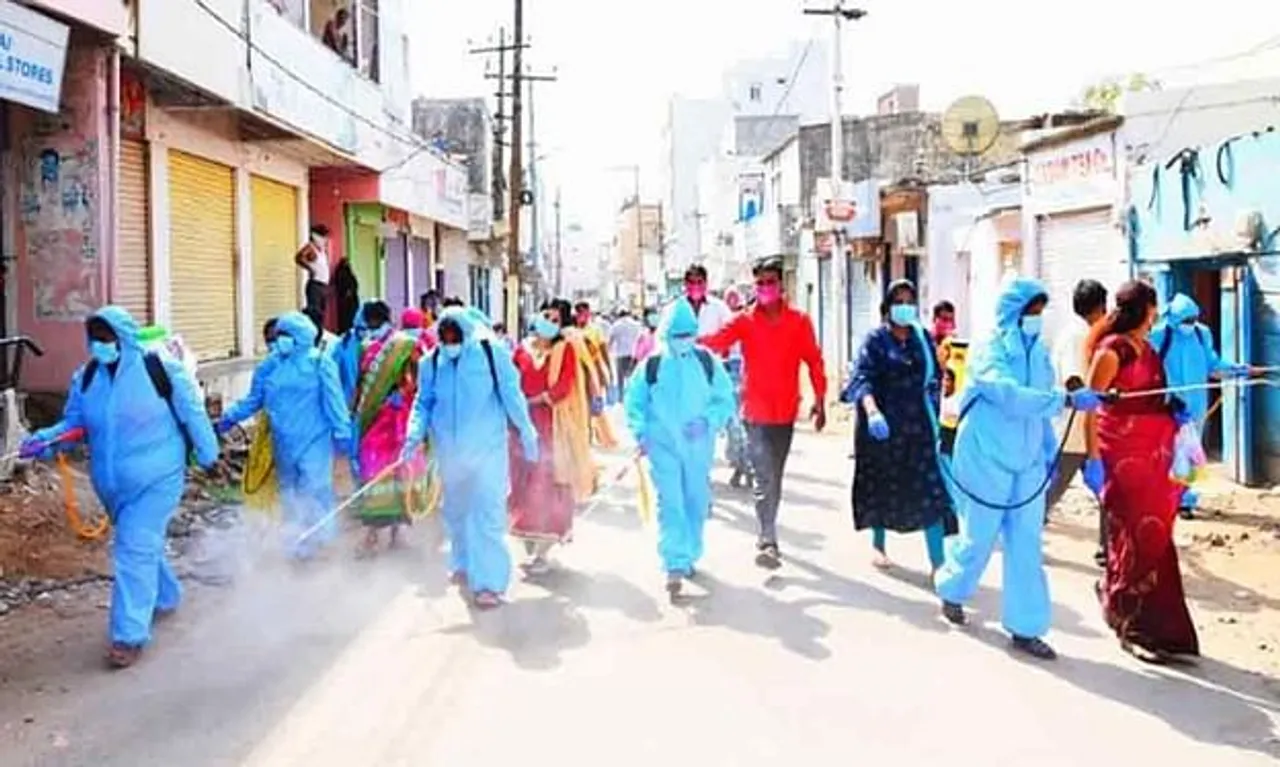 The COVID pandemic has cast a dark cloud of fear, panic and loss all over the world. While more and more people are getting infected, some are victims to starvation, homelessness, violence and depression. The pandemic is certainly creating a scary era of world history. But what the era is also witnessing is the existence of good, kind and selfless hearts, the corona warriors.
These hearts, rightly be called as Corona do-gooders, have been selflessly serving people in need during this global crisis. This army built by the pure values of humanity and empathy tells us a tale of how love can sew the harshest wound.
When it comes to selfless service for the betterment of people and the nation, no appreciation is enough for the doctors, nurses, police officers, sanitation workers, media personnel and many other people who are putting their lives at risk for our welfare. They have been working continuously and collectively to save and protect as many people as possible from the deadly pandemic. Many of the health workers have even lost their lives while serving the people until their last breath. We salute these corona warriors.
Apart from these socially defined workers for human welfare, people with common lives have also stepped out of their doors to join this army against coronavirus. Here is a list of some of those corona do-gooders from mainstream colonies and streets of India:
Feeding the senior citizens, daily wage earners
The recent reports of the age criteria of people affected by Coronavirus in India revealed that the senior citizens are the most vulnerable to the infection. While the relief measures introduced by Finance Minister of India did include special consideration for the older population, helping and taking care of them from the personal level is mandatory. Anita Hirani, mother of Prithvi Hirani who is a writer with The Wire, has been doing an inspirational work by volunteering and providing free meals for the elderlies and the vulnerable in Mumbai. She has been cooking food at her own house and supplying them to the needy elderlies amidst the coronavirus crisis.
Adamya Chetana Green Kitchen in Karnataka, an NGO initiated by Sri Ananth Kumar to provide mid-day meal to children to more than 1 lakh children daily, has been providing lunch to more than 10,000 people in different parts of the city. The workers and the leaders of the initiative have been tirelessly working to provide food to people in need since the country went under a complete lockdown. The programme is being led by Tejaswani Ananthkumar, politician and managing trustee of Adamya Chetana.
Young women in India working as Corona Do-gooders
India has a significant population of educated and thinking youth who are capable of change-makers of society. This is being proved true as many young women have come forward to help people amidst the pandemic in different and inspiring ways.
Titiksha Kashyap, a 22-year-old student of IIMC Delhi, is working with NGOs who are actively serving the daily wagers and other people in need. The NGOs provide food for the stray dogs, old-age homes and the daily wage earners. She lives in a society in Noida where the inhabitants are collecting and distributing food to the daily wager earners nearby.
The dither of coronavirus pandemic has resulted in mental breakdown and depression in people across age and sections of the society. There is also a significant rise in the cases of domestic violence and marital rape but the silence around it remains the same. To help people to tackle this crisis in the coronavirus lockdown, Titiksha has associated with mental health workers and is providing counselling to people who are facing violence or are depressed. Besides the counselling, she is also providing legal help through her father whenever required.
---
Also Read: This Lockdown, think of women facing domestic violence
---
Kirti Mittal, 21-year-old BA LLB student living in Ganganagar, Rajasthan, is setting an example by joining her family in distributing food packages to people in need. Her family has also given paid leaves to their house helps and the labourers working in their factory.
Many more students have contributed to this cause by supporting their fathers who are social workers and are going out for their duties to serve people in need, putting at risk the welfare of the family.
Helping sex workers to deal with coronavirus crisis
Apart from the population of the daily wage earners and the senior citizens of India, another group that is at higher risk of being affected by Coronavirus and its aftermath is that of the sex workers. When it comes to think and contribute to the welfare of society, sex workers are often neglected because of the social stigma that is attached to them. There is rarely an initiative being undertaken to ensure the sanitization of the red light areas in the nation and provide for their basic requirements. However, people like  Aanchal Narang have taken the responsibility of providing for and protecting sex workers. Ms Narang has raised a fund to support and provide for the essentials of the sex workers in Kamathipura, Mumbai.
These corona do-gooders truly show that humanity and goodness never dies, even though the world seems to be in a never-ending conflict. Their support and efforts show us that if more such hands join together, the combat with the crisis can be easier. Even though the list here ends, there are more people who are donating and contributing their bit and helping themselves and others to survive the pandemic. We salute to all the corona do-gooders in India who are writing new chapters of how humanity can win any war.
---
Also Read:  These Corona Warriors Inspire Us To Be Better In Challenging Times
---