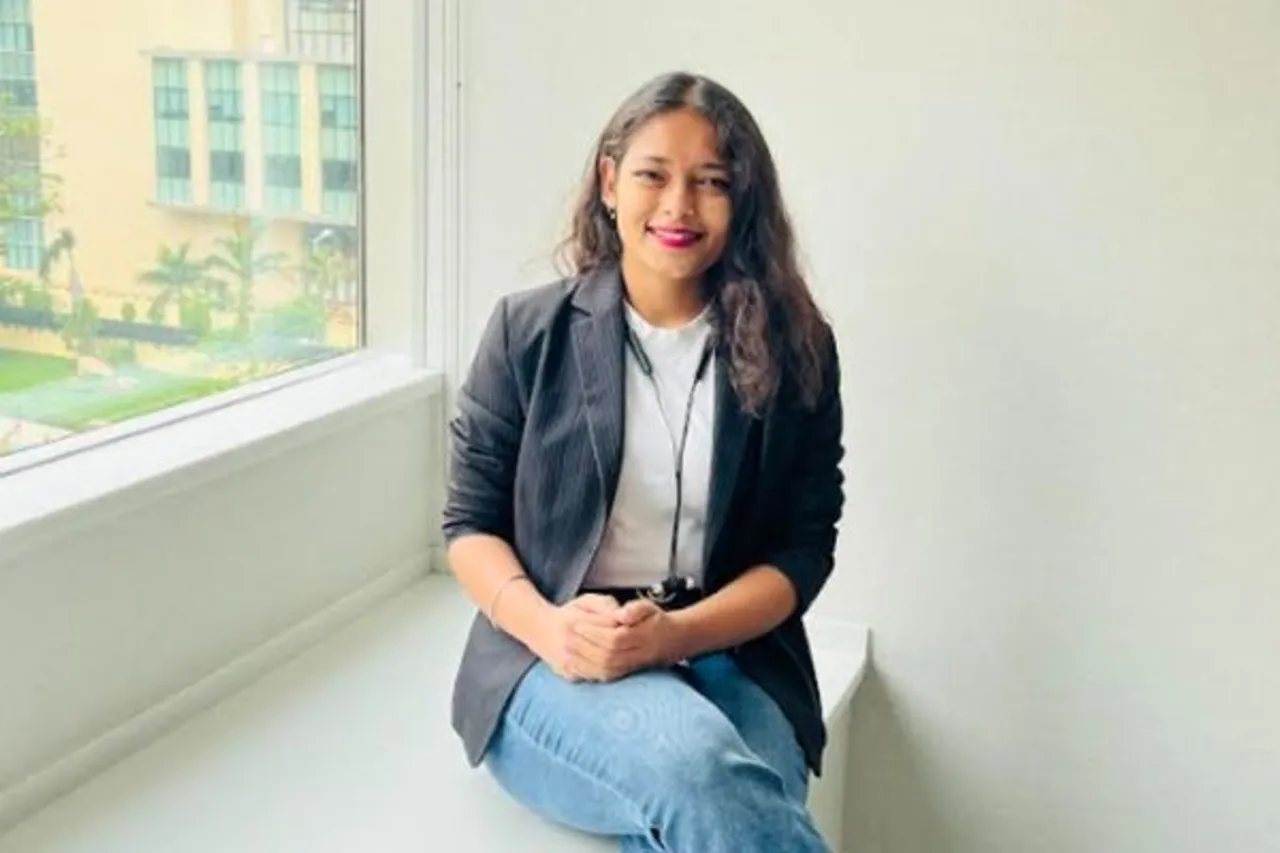 Manisha Chopda started Resin Artistics in October 2021 to supplement her income. "I come from a very conservative family. My parents wanted me to quit my job and get married, and I started thinking of ways to escape the mounting pressure of getting married. Therefore, I turned my hobby into my business", she says.
Through Resin Artistics, she sells customizable jewellery, bookmarks, decor, name plates, coasters, keychains and brand plates. "The best part about working with resin is how versatile your work can be. Resin offers so many possibilities when it comes to design", she shares.
Honing skills
Chopda informs how she would spend countless hours on YouTube learning the various things she could make using resins. This helped her start her venture confidently. The real challenge, however, was to scale and get to a point where people seek her out for her work. Managing a full-time job along with her venture was another issue she grappled with. Gradually, she mastered the art of time management and ran the show smoothly. 
Entrepreneurship lessons 
The entrepreneur vividly remembers the day she got her first order. "I was jumping with joy, and there has been no looking back since then. My venture recently turned one, and I reached the 500 followers mark on our Instagram page", the solopreneur informs. From making products to budgeting, marketing to packaging, she handles everything alone but is enjoying this learning curve. "Entrepreneurship teaches you resilience, and patience and leaves you with a better understanding of the world", she reiterates.
"It is all about taking the first step. You may not be an expert today, but don't let that stop you. Expertise in any field is built over time with experience. Find something that you can see yourself doing for years to come and find ways to succeed, " she says, adding that her friends played a pivotal role in pushing her in the right direction. 
"Entrepreneurship teaches you resilience, and patience and leaves you with a better understanding of the world." - Manisha Chopda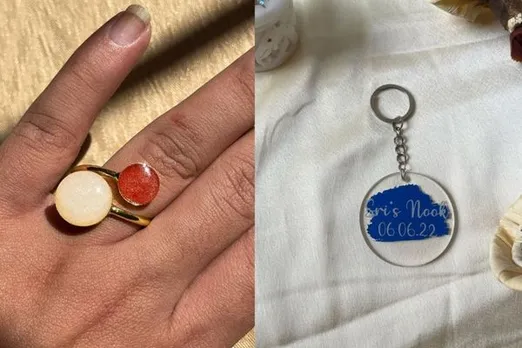 Resin Artistics products
The power of social media 
Social Media, she believes, is a great skill for entrepreneurs to learn. "Social Media Management is a crucial skill, and in an ever-changing digital world, knowing how to use social media to your advantage can be a game changer", she reiterates.
Future plans 
Chopda is looking forward to growing her social media presence by consulting with some SMM experts, developing a social media strategy that works for her brand and staying consistent. Attending more offline events to showcase her products and network with other small business owners is also a part of her growth strategy. These small business owners, she says, are always willing to help by sharing their entrepreneurial lessons. "I am glad to find a place for myself in this large eco-system", she says. 
It is interesting to note how Manisha's quest for financial independence motivated her to become an entrepreneur. "Financial independence gives you the power to live on your own terms and make decisions. My parents are now optimistic about my future.", she signs off.
The interview is published in partnership with Google.