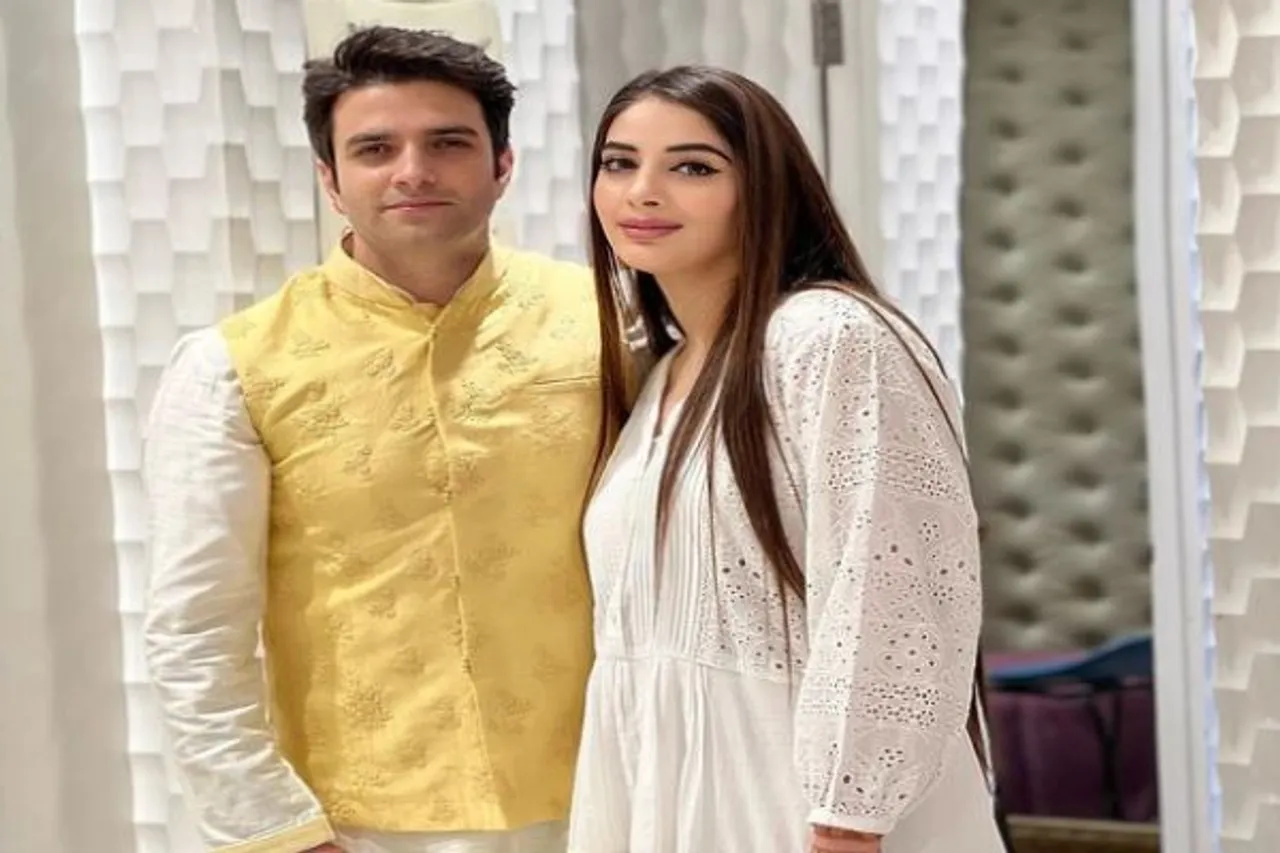 Who is Mehreen Qazi?  The question has arisen after Athar Aamir Khan, ex-husband of IAS Officer Tina Dabi, got engaged to Dr. Mehreen Qazi. The news comes only a couple of months after Tina Dabi married IAS officer Pradeep Gawande. Netizens have been showering the couple with good wishes, ever since.
IAS officer Athar Aamir Khan took to Instagram to share news of his engagement with Dr. Mehreen Qazi. He captioned the post with a simple "engagement" and tagged his fiance Mehreen. In the picture the couple is twinning as they both are seen donning white outfits.
IAS officer Athar Aamir Khan was previously married to fellow officer Tina Dabi. The duo got married in 2018 and their marriage ended in divorce. The former couple has happily moved on with their lives as Tina Dabi recently tied the knot with Pradeep Gawande and Athar Aamir Khan has stepped into a new stage of life with fiance Dr. Mehreen Qazi. The new couple is based in Srinagar, Kashmir where Aamir is posted as the Municipal Commissioner and Mehreen is a doctor and a model.
Who is Mehreen Qazi? All We Know About Athar Aamir Khan's Fiance
 The news surfaced as the couple took to their respective Instagram handles sharing news of their engagement with pictures. The posts garnered thousands of comments, with well-wishers congratulating the couple on their new journey. Athar and Mehreen, both hail from Kashmir. Mehreen is
reportedly
a resident of Umar Colony in Srinagar's Lal Bazar. Mehreen, who is an MD in Medicine earned her degree from colleges in UK and Germany. She is currently working at a Delhi-based hospital as an OB-GYN.
Mehreen Qazi is also a well-known face in Srinagar, active in both the medicine and fashion industry. She has a following of over 248K followers on Instagram. Her bio on her social media reads- "Disciplined and confident Physician with UK License and Board Certification in Internal Medicine.' Strong background working with minority and low-income populations. Experience in diagnosing the disease and providing the best medical help. Experts in surgery of trauma patients. Good experience in helping the general surgery. Expert in handling all outpatients & inpatients department."
She is also known to have extensive experience in clinical trials and is currently working at the Rajiv Gandhi Cancer Institute & Research Centre as a Scientific Officer.
---