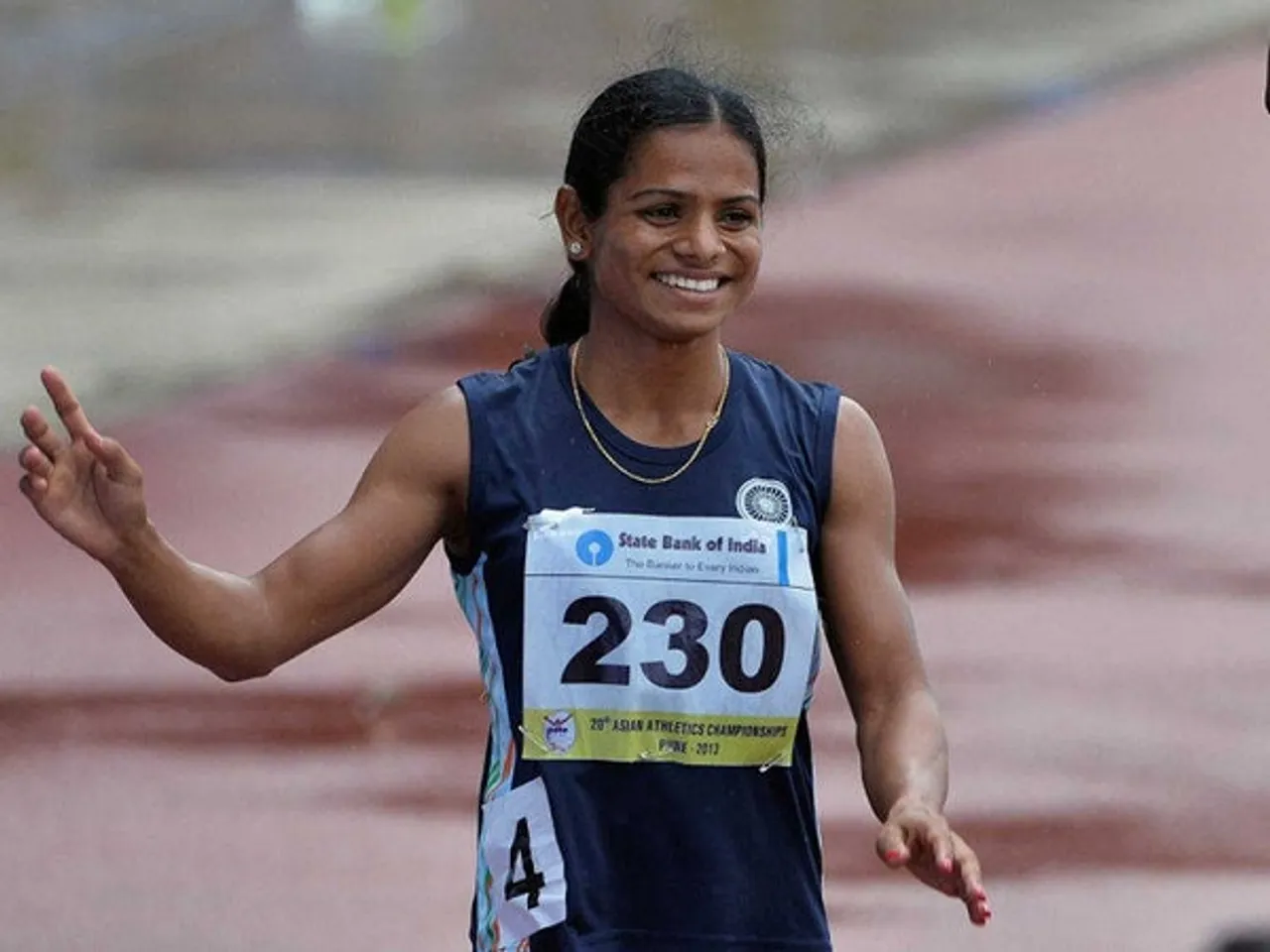 Sprinter Dutee Chand spoke about how she was harassed and ragged by her seniors at a sports hostel in Odisha. She had stayed at a state-run sports hostel in Bhubaneswar from 2006 to 2008.
Dutee Chand responded to a Facebook post about tips to avoid ragging in educational institutions and shared her experiences. She shared that "Seniors used to force me to massage their bodies and wash their clothes at the sports hostel. When I opposed them, they used to harass me."
The ragging affected her mental health and made it difficult for her to focus on sports. The seniors that ragged her also commented on her family's financial status and social status.
Dutee Chand Ragged By Hostel Seniors
Chand said that "It is very difficult to remain focused on sports after the incidents of ragging and those who survive to stay in the hostel. But many give up and go back home." She said that after repeated incidents of ragging, she reported the seniors to the authorities but no action against them was taken.
Rather than taking action against the seniors that were harassing Chand, the authorities scolded Chand instead. She said, "When I used to complain to the hostel in charge, I used to be scolded." Chand added that the ragging took a mental toll on her and that she was "helpless at that time".
Chand's revelation about her past experiences with ragging came after the news that a 19-year-old Buxi Jagabandhu Bidyadhar (BJB) Autonomous College was found dead in a hostel room in Bhubaneswar. The alleged suicide note found by the police said that three hostel seniors were harassing her. The student did not mention the names of any of the seniors that were harassing her in the note.
Dutee Chand is a professional sprinter and the first Indian to win a gold medal in a 100-meter race in an international competition. She is also the third Indian woman to qualify for the Women's 100-meter event at the Summer Olympic Games.
Chand became the first Indian sprinter to win the gold medal at the Universiade in 2019.
---
Suggested Reading: Dutee Chand To Feature On Magazine Cover With Girlfriend Monalisa