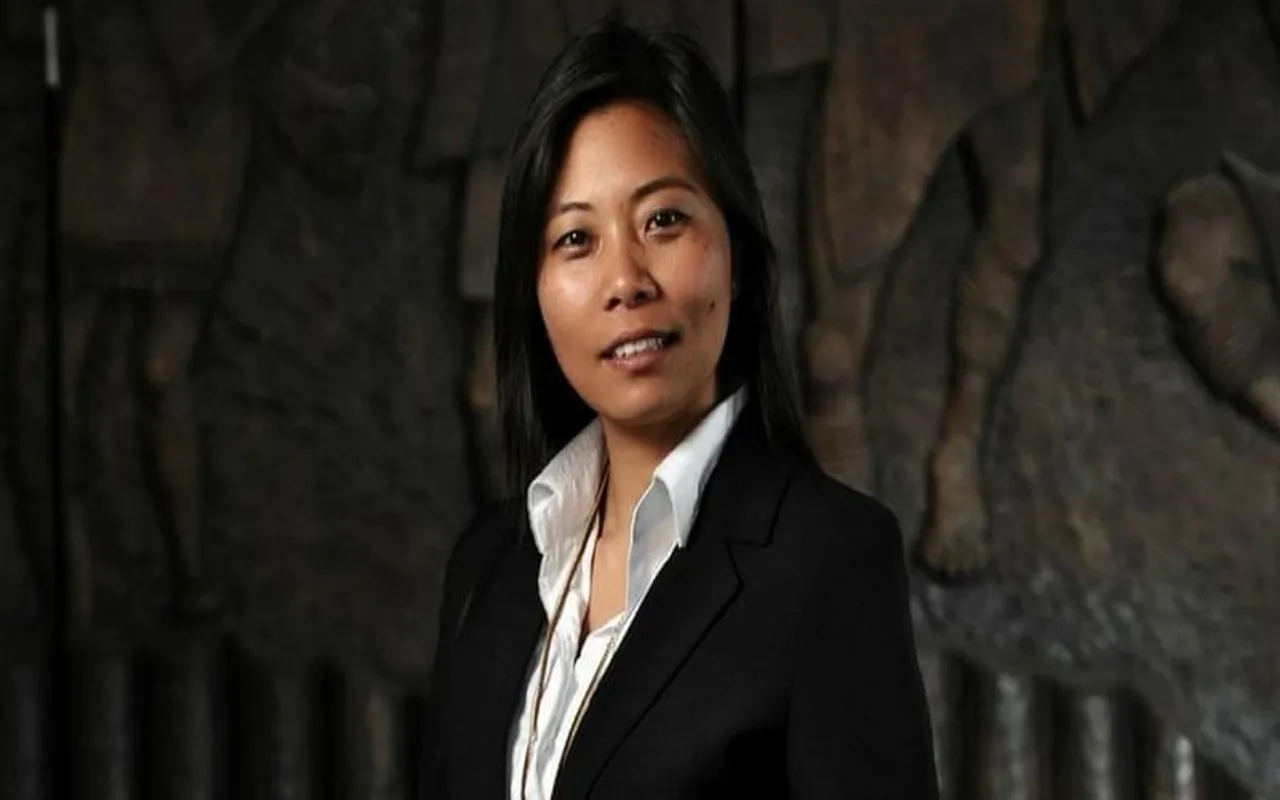 Who is Hekani Jakhalu Kense? While most parents, according to Hekani Jakhalu Kense, are busy pushing their kids into government jobs, Kense took the risk. First, she became a lawyer, then changed her profession to being a social entrepreneur. Since then, her work and dedication have always been the talk of the town.
Recently, she won the Prerna Award 2021 by Schneider Electric for her zeal towards social issues in Northeast India. "The strength of our region is special. Today, the world is talking of tech entrepreneurs, the forte of northeast India is creative entrepreneurs," she said in an interview.
Professionally as a lawyer, she loved practising law. In 2005-6 she was in New Delhi doing the same. As the retail sector was opening up, she saw many people from the northeast migrate to the national capital. Seeing the living condition of most of these people, she decided to move back and work on youth employment. Kense is from Dimapur in Nagaland.
The decision to start something came from frustration for her. She was disappointed with the pace with which the governments in the region were working on the same issue.
The lawyer-turned-social entrepreneur finds this recognition as an encouragement to do her work on youth empowerment, employment and livelihood in Nagaland and northeast at large. She started an organisation called YouthNet in 2006, which according to her impacts the lives of more than one lakh people.
As an entrepreneur based in the Northeast, Kense feels that the region is new to the term. Apart from that, she finds connectivity, financial expense, electricity as major problems to growing entrepreneurs.
This is not Kense's first award recognising her work, she also received the Nari Shakti Puraskar from the President of India in 2018.
An alumna of Lady Shri Ram College in Delhi, she did her Bachelor of Law (LLB) from there and Master of Law (LLM) from the University of San Francisco in the United States of America (USA).
She is from a middle-class family and studying law in the United States was not financially easy for her.
Other than her massive list of qualifications, she has experience and training from the American University in Washington DC, Amnesty International in the United Nations headquarters in New York.
---
Suggested Reading:
Life After MARS Mission: Catching up with India's Stellar Space Scientists
Your Work Should Speak Louder Than Your Name: Sanjana Desai of Mother's Recipe
The Final Set Of Burgundy Achievers 2018 #DigitalWomenAwards
---
Also Trending: