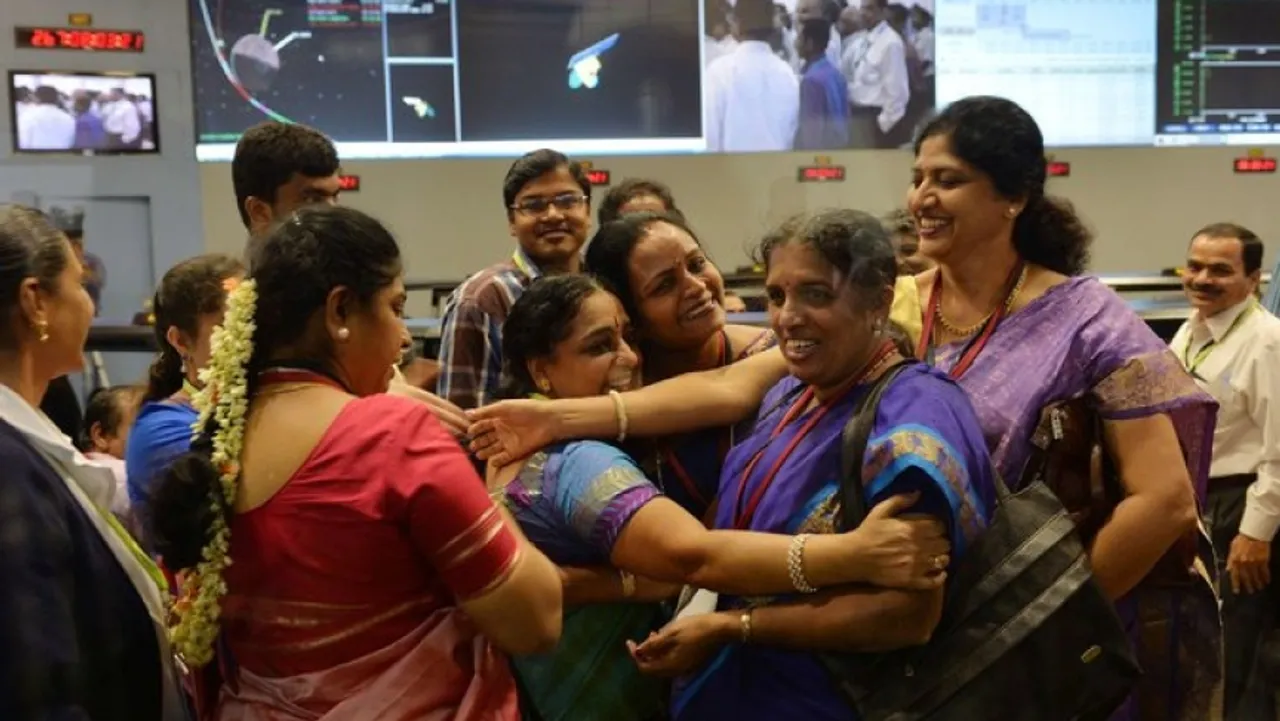 Ritu Karidhal, Moumita Dutta, and Minal Sampat were among five women who were on the team responsible for the successful Mars Orbiter Mission, Mangalyaan. The mission, which was launched by the Indian Space Research Organization, was the first of its kind to reach the Mars orbit in its first attempt.
All of them agree that gender should not deter women from dreaming of entering the field. "What matters is talent. Not gender," says Karidhal. "At ISRO, it doesn't matter if you are a man or a woman," she adds.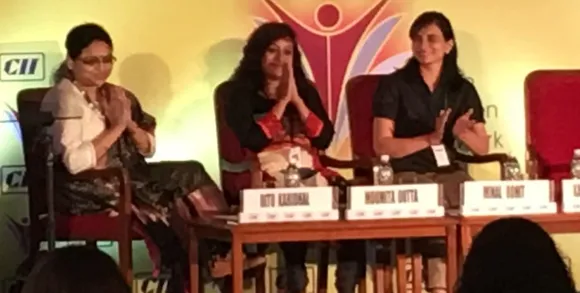 Women from India's MARS Mission
Karidhal, who was a project manager for the mission, says that she had always been fascinated with space, and used to collect news articles about space and NASA when she was a child. She is now working on a Chandrayaan 2, a mission that aims to land on the moon.
The three space scientists spoke about their journeys at the Confederation of Indian Industries' WomeNation Conference to which SheThePeople.TV is a partner. 
Moumita Dutta who was responsible for the developing the optical system of the Mars mission, says that she used to dream of working in ISRO when she was a child in Kolkata. She remembers reading about India's first lunar probe, the Chandrayaan 1, and thinking how lucky the scientists who worked on the project were. As luck, and a lot of hard work would have it, she was part of an even more ambitious project-the Mars mission! She is also working on the second Chandrayaan mission.
Also Meet: Archana Pai Of The Gravitational Wave Project
Minal Sampat's story is a little different. As a child she dreamed of becoming a doctor, and a chance show on TV changed her mind. She was in the 8th standard, when she saw a space show. She says she remembers watching the count down to the launch of the rockets, and becoming extremely fascinated. She had no idea then that she would land up working on the Mars mission, she says.
All three women say that they have been lucky to have a supportive family, and good teachers to guide them. Of course there have been many moments of frustration. They only had 18 months to plan and execute the mission from the day it was announced. Each day counted and they had to optimize for all delays on the mission.
Also Watch: India's First Batch Of Female Fighter Pilots
Karidhal added that the mission was a difficult one because the satellite, which has to rotate around Mars gravity, had to be equipped with engines that would catapult it into Mars' orbit only at the correct moment. She added that they had to come up with a Plan B for every possible scenario.
To that end, time management was critical for the women, especially since they also have families.
Commenting on the gender ratio at ISRO, Karidhal said that 20 percent of its scientists are women. Sampat added that there has been an increase in the number of scientists joining in the last few years. In fact, she said India has a good reputation when it comes to how it perceives women scientists.
"People look at India and say this is a country where women scientists are valued." Minal Sampat.
For us, these women are a real inspiration. What amazing stories.