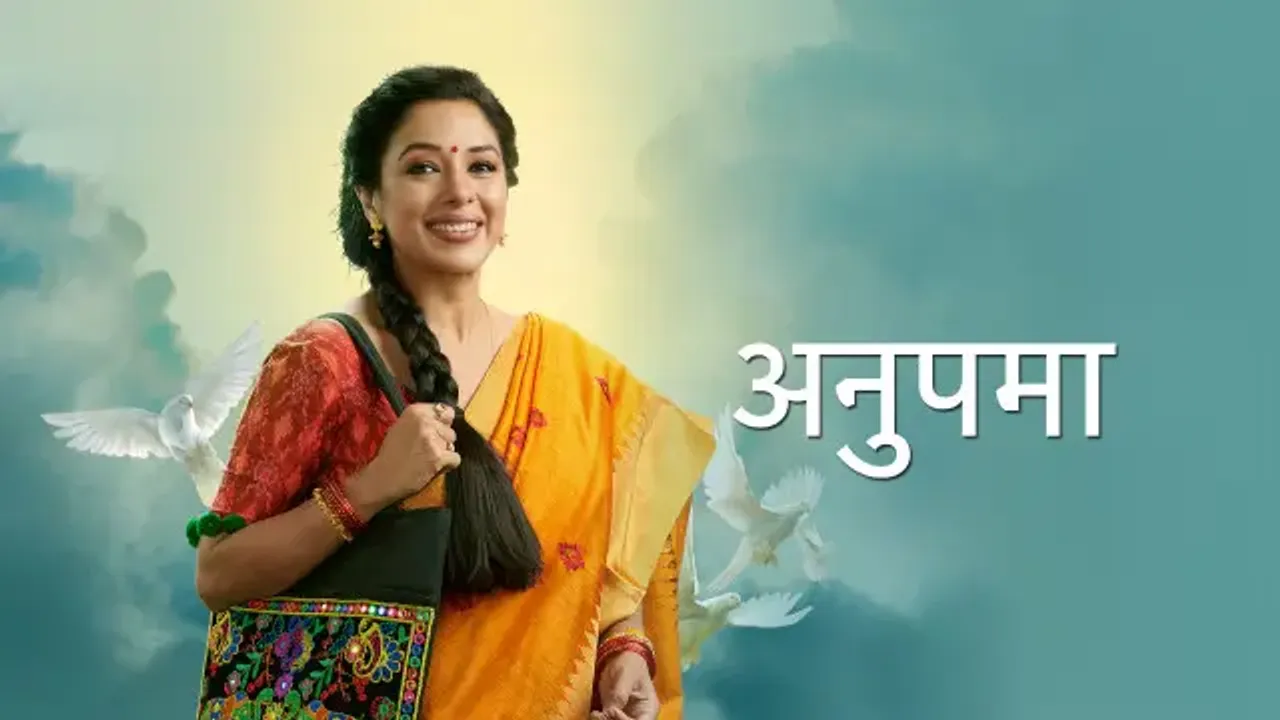 The popular television drama Anupamaa has been gaining more and more viewership with its progressive storyline and a meaningful female lead character. The character often shows a mirror to society on how they treat the women in their homes. In the latest episode, the character Anupamaa, played by Rupali Ganguly, gave an emotional monologue and touched not just the viewers of the show but netizens on social media who were seen sharing the viral video clip on their timelines.
The television drama is focused on the character Anupamaa who is a divorced woman. She has taken steps to advance in her career and her life outside her home but everyone sees her as a mother, grandmother, ex-wife and daughter-in-law at home. Recently, she fell in love with a man named Anuj, played by Gaurav Khanna, in the show. Her family members dismissed her decision to remarry. Her mother-in-law, children and other family members are not on board with Anupamaa marrying Anuj Kappadia. One of them taunted, " Dadi ki shadi nahi sakti" Grandmother cannot marry.
Anupamaa Monologue
Steering away from her usual agreeable and soft spoken personality, Anupamaa takes a stand for herself in a impactful way. She gives it back to her family members for their mean comments and calls out her children who called her an embarrassment. She says, "Bahar k logo ka dukh dekh k tumlogo ko rona ajaata hai lekin aangan mein kahdu hui Maa nahi dikai deti? Uska dukh, uske aansu nahi dikhae dete tumlogo ko? " You people feel bad for outsiders but you can't see your mother suffering? Can't you see her sadness, her tears?
The actor Rupali Ganguly made her mark with her powerful performance in the scene. Ganguly's Anupamaa seems more disappointed and hurt than angry while lashing out at her family members. She gives voice to several mothers who silently cater to their family members' needs without ever asking support for herself. Needs of mothers are sidelined and only the children and their wishes matter.
---
Suggested Reading: Hey Moms, Keep That Sacrifice In Check. Your Daughter Is Watching
---
Indian Mothers find it hard to express their self-interest and if it does not align with those of her family members, she is required to give up her desires. The character of Anupamaa challenges this notion, demands her fictional family and the ones watching her on screens to introspect. She calls out the selfish behaviour of children who hardly see to their mother's needs and still seem woke about 'important' issues online.
Many social media users felt positively impacted by Anupamaa monologue and shared their thoughts on the same. One user wrote, "It was a Rupali Ganguly show today! While her monologue stole all the limelight...and rightly so!! She was beyond excellent... But here is to the most underrated scene from today. It is this bit that explains what keeps her on top of the game." 
While another wrote, "We might not be like Toshu/Pakhi but Somewhere, sometime in life, unknowingly even we have hurt our mothers, grant pe liya hai unko #Anupamaa 's monologue not only makes u feel bad 4 Anu, but analyze our own behaviours."
Views expressed are author's own.