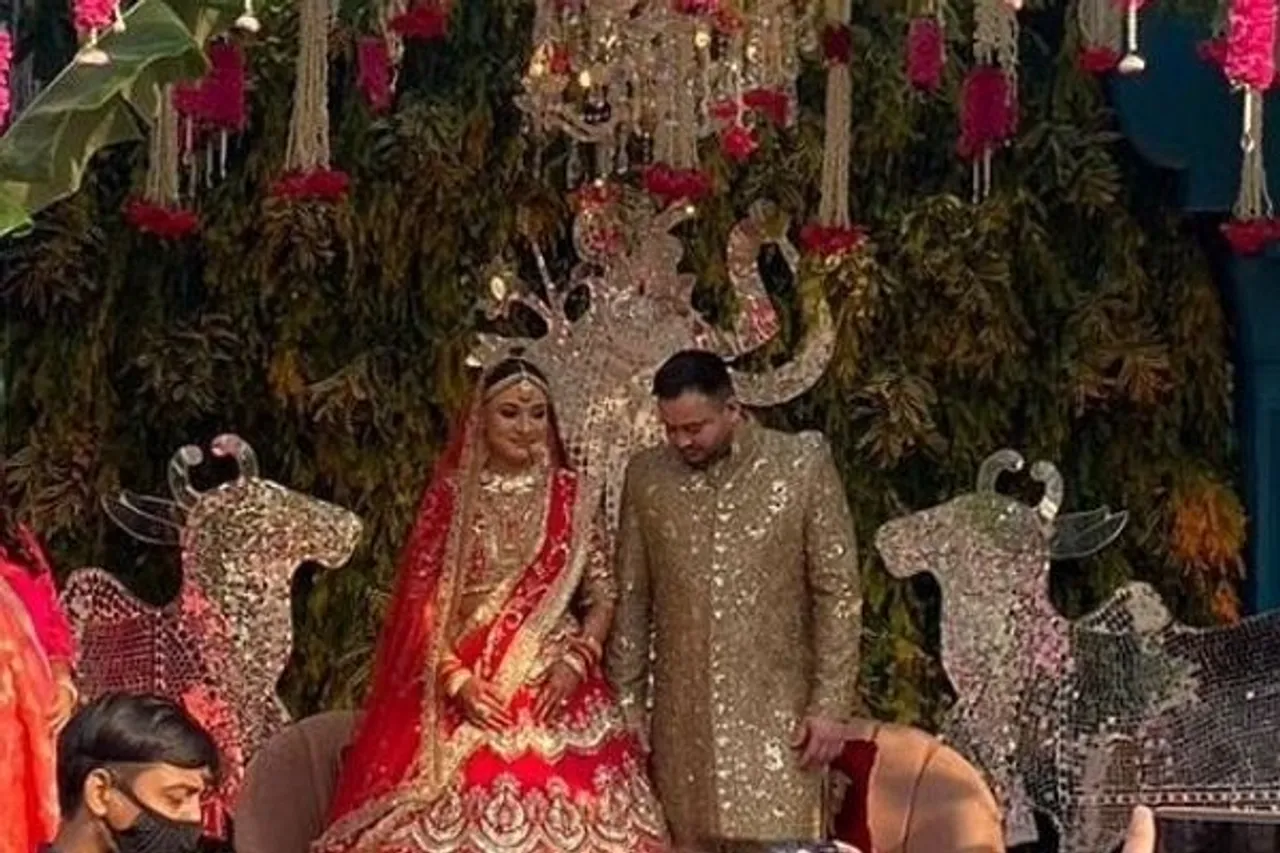 Tejashwi yadav wife: Tejashwi Yadav, Rashtriya Janta Dal's chief and the younger son of Lalu Prasad Yadav, got hitched to Delhi-based Rachel Godinho in Delhi today. According to sources, Tejashwi was all set to tie the marital knot last year but the festivities got postponed due to coronavirus.
The ceremony finally took place at Sainik Farms. It was attended by top political leaders including former Uttar Pradesh Chief Minister Akhilesh Yadav and his wife Dimple, Rajya Sabha MP Misa Bharti and others. The wedding was conducted as per Hindu rituals. The engagement had taken place on 7th December in the presence of close friends and family, as per reports.
Suggested Reading : Who Is Rohini Acharya? Lalu Prasad's Daughter In News For War Of Words With Kangan
Who is the bride?
Tejashwi's wife is from Haryana. Her name is Rachel. She will be called Rajeshwari Yadav after the wedding. Interestingly, this is the first interracial marriage to happen in the Lalu family.
As per reports, Rachel used to work as an airhostess earlier. She lives in Vasant Vihar, Delhi and her father has been the principal of a school in Chandigarh. Tejashwi and Rachel have been closely associated with each other for over seven years now.
Suggested Reading : Rabri Devi Bars Sons From Marrying 'Mall-Going' Girls
As per sources, Lalu was against his son's decision of  marrying Rachel as she hails from a Christian family. However, he was later convinced.