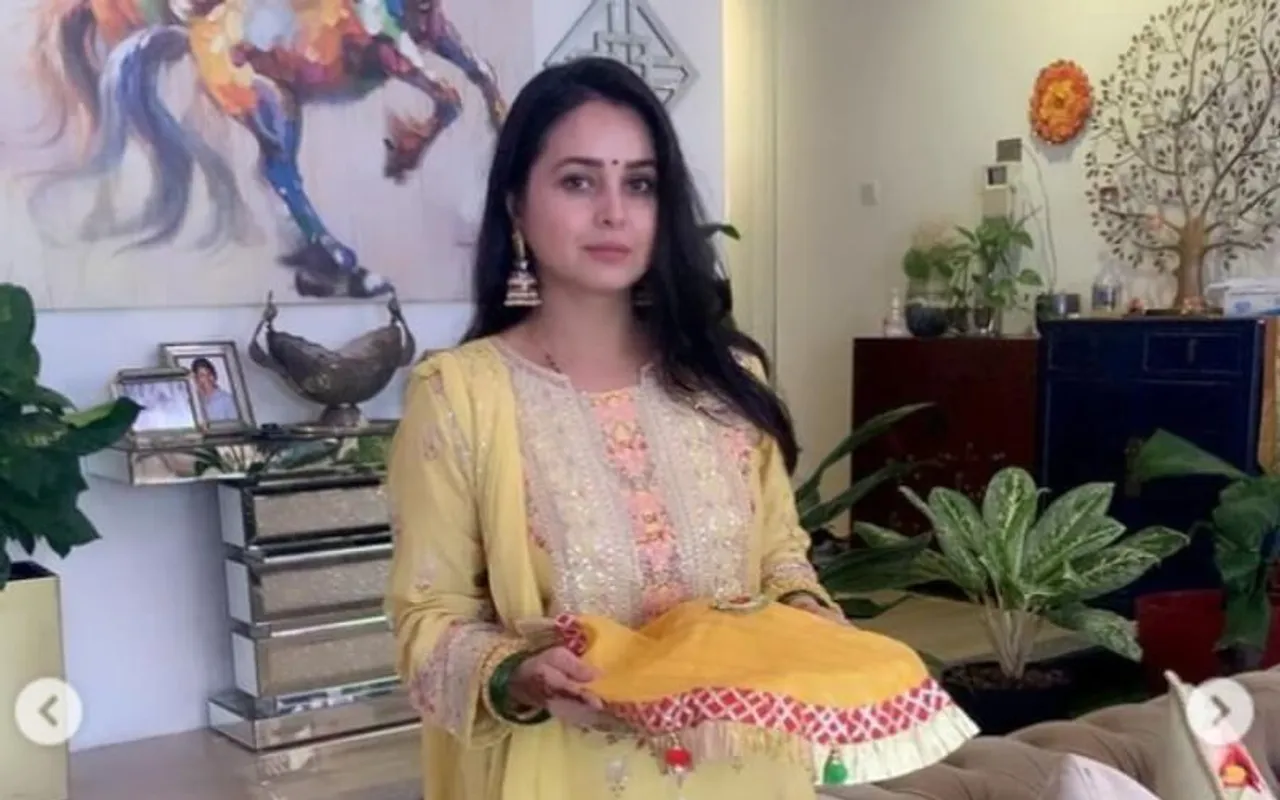 Who Is Rohini Acharya: Former Bihar chief minister Rabri Devi and Rashtriya Janata Dal chief Lalu Prasad Yadav's daughter Rohini Acharya is in news for slamming Kangana Ranaut over her remarks on Indian freedom fighters. Taking to social media, Acharya called Ranaut "fake" queen of Jhansi and a "deshdrohi".
During a recent interview, Kangana Ranaut had said that India received its freedom from colonial powers in 1947 in form of alms (bheek) and it was only in 2014 that the country got its "real freedom". The actor, who was recently felicitated with a Padma Shri award- the country's fourth highest civilian honour, received widespread flak for her interview.
On November 11, Acharya targetted Ranaut in a series of tweets. "आजादी को भी भीख बताया करती है हजारों स्वतंत्रता सेनानियों को अपमान कर अंधभक्तों के पप्पा के गुणगान में चरण वंदना किया करती है..( Calls freedom charity, insults thousands of freedom fighters and praises father of blind bhakts,)" she wrote in one of her tweets.
आजादी को भी भीख बताया करती है हजारों स्वतंत्रता सेनानियों को अपमान कर अंधभक्तों के पप्पा के
गुणगान में चरण वंदना किया करती है..

— Rohini Acharya (@RohiniAcharya2) November 11, 2021
"शहीदों की जान जिसे भीख लगती है, फर्जी झांसी की रानी तू देशद्रोही लगती है," read her other tweet. In a separate tweet, she also asked Ranaut what sort of freedom had she earned her country.
ये कौन सी आजादी दिलाई तूने
सत्ता के चरण वंदन में
दासी का फर्ज निभाई तूने.. https://t.co/5RrxZhthcU

— Rohini Acharya (@RohiniAcharya2) November 11, 2021
This isn't the first time Acharya has slammed Ranaut for her pro-government stand. In the month of May, when images of dead bodies floating in the Ganga river began doing rounds on social media during COVID-19 second wave, Ranaut had said that the images were that of Nigeria. Commenting on this video, Acharya had called her "आंख के अंधी.. दिमाग के पैदल" (blind and mentally challenged).
अंधभक्ति की कोई सीमा नहीं है..?
आंख के अंधी.. दिमाग के पैदल..!
फकीरा की दलाली में..!
क्या राज्य सभा सीट की खातिर..?
या सीधे सीएम बनने की खातिर...!
मानवता का गला घोट कर..!
गंगा में तैरती लाशों को..!
नाइजीरिया का बोलकर..!
फकीरा की छवि बचाने को..!
फर्जी झांसी की रानी..! https://t.co/JdEymqnoYT

— Rohini Acharya (@RohiniAcharya2) May 15, 2021
Who is Rohini Acharya?
Rohini Acharya is the younger of Lalu Prasad and Rabri Yadav's two daughters. She has eight siblings- one older sister and seven brothers. A medico by training, she got married to Samaresh Singh, a US-based software engineer, in 2002.
Despite being based in Singapore currently, Acharya actively comments on political issues of India, especially Bihar. As it is with members of the Yadav family, Acharya has her fair share of controversies. Her 2002 wedding made headlines across the nation when it was alleged that her uncle Subhash Yadav had forcefully picked up over 50 new cars from showrooms in order to ferry guests to the wedding venue. The cars were reportedly returned to the showrooms after Acharya's wedding.
---
Suggested Reading:
Who Is Samiya Arzoo? Cricketer Hasan Ali's Wife Gets Trolled After Pakistan Loses Match
Who Is Bharati Shahani? Indian Origin Student Passes Away From Injury from Astroworld Fest
Who Is Asser Malik? All About Malala Yousafzai's Husband
---
&t=11s