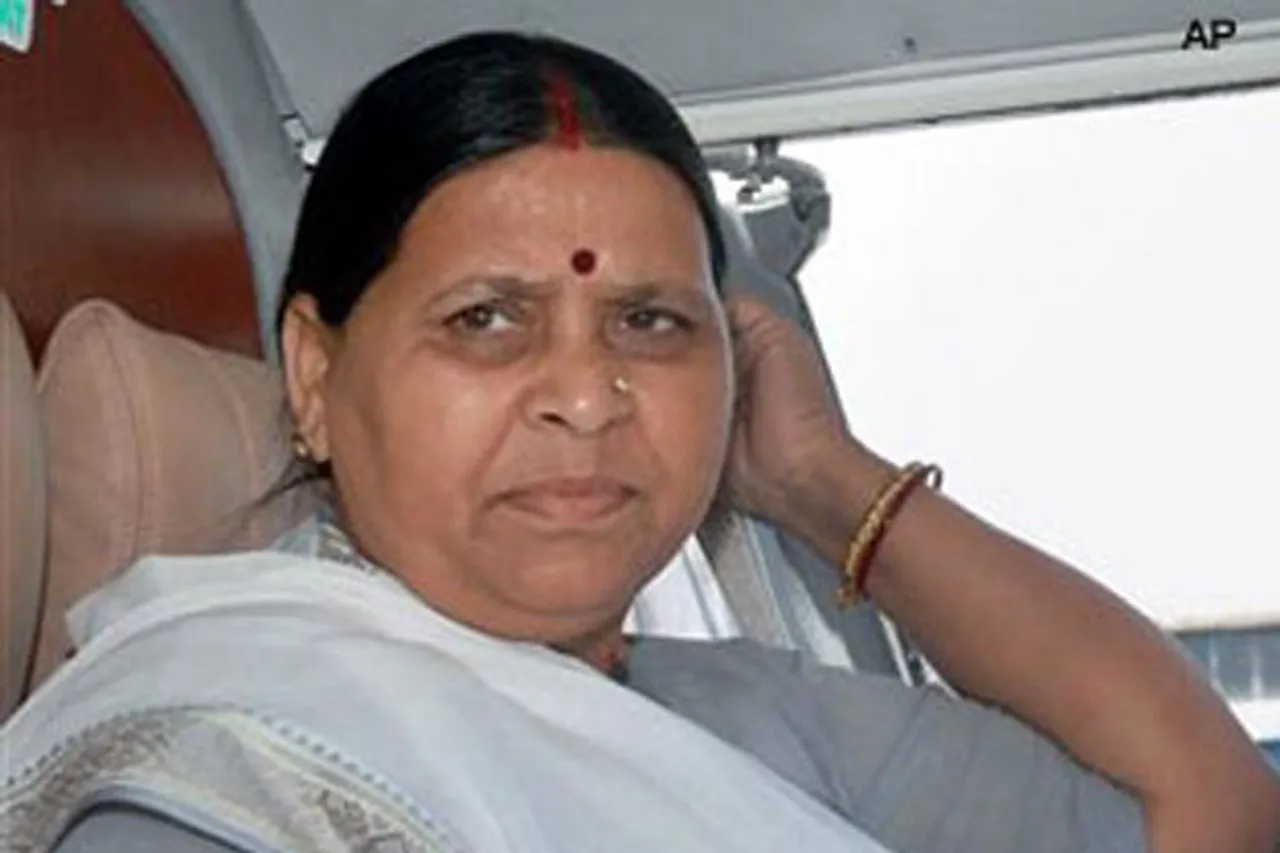 The ex-CM of Bihar, Rabri Devi, has spelt out some dos and don'ts for her would-be daughter-in-laws. She wants her two sons, Tej Pratap Yadav and Tejashwi Prasad Yadav (both in their late 20s), to get wives who are desi and just like their mother. While Tejashwi Prasad is the Deputy CM of Bihar, Tej Pratap holds the health ministry portfolio.
Rabri Devi made her wishes clear during the 70th birthday celebration of her husband and RJD chief, Lalu Prasad Yadav, on Sunday (June 11) at his residence in Patna . Stating that she wants their sons married to 'well-cultured girls', Rabri Devi said that she does not want girls who go to malls and like to watch movies in cinema halls. She especially wants a 'well-cultured' girl for Tej as in her view, he is very religious.
Asked what kind of girl is she looking for her two sons, she said, "Cinema hall aur mall jane wali ladki nahi chahiye. Ghar chalaane wali, bade buzurg ka aadar karne wali, jaise ki hum hain, waisi ladki chahiye. (I don't want cinema hall and mall-going girls. She should be one who can look after the house, respect elders, and manage house work, just like me)."
ALSO READ: Lalu Yadav's Daughter To be Quizzed Over 'Proxy' Properties 

Her statement has caught the attention of the twitteratti, most of whom appeared outraged at Rabri's demands for her daughters-in-law. Some are calling out the sexism in Rabri's statement by saying, "Rabri Devi states 'Mall & Cinema going girls' not for my sons. Does that mean such girls not 'Sanskari'. Ridiculous politicians."
If Rabri devi doesn't want a mall going wife for her son then why her family is constructing one, that too on illegally occupied land..

— The Frustrated Indian (@FrustIndian) June 12, 2017
In 2008 Lalu both sons beaten up by youths for eve-teasing at Ashoka hotel & Connaught Place that's why Rabri Devi want No mall-going girls.

— Anshul Saxena (@AskAnshul) June 12, 2017
Rabri Devi does not want a daughter in law who goes to the shopping mall, but someone who goes to the bedroom and produce 11 babies #Respect

— A La' Vile De Satara (@AdvancedMaushi) June 12, 2017
Others are having a field day mocking Rabri's regressive attitude in this day and age.
However, jokes and humour aside, it is absolutely necessary to call out the orthodox statement. Why do people feel that a woman who can go to malls and cinema halls can't respect elders and take care of the family? Why is it that the onus of taking care of the family is put entirely on women's shoulders? Especially in such patriarchal families where the sons are not stopped at any given point while the women are kept under wraps because the perception of a strong-willed and ambitious woman is scary for them.
Picture credit- News18