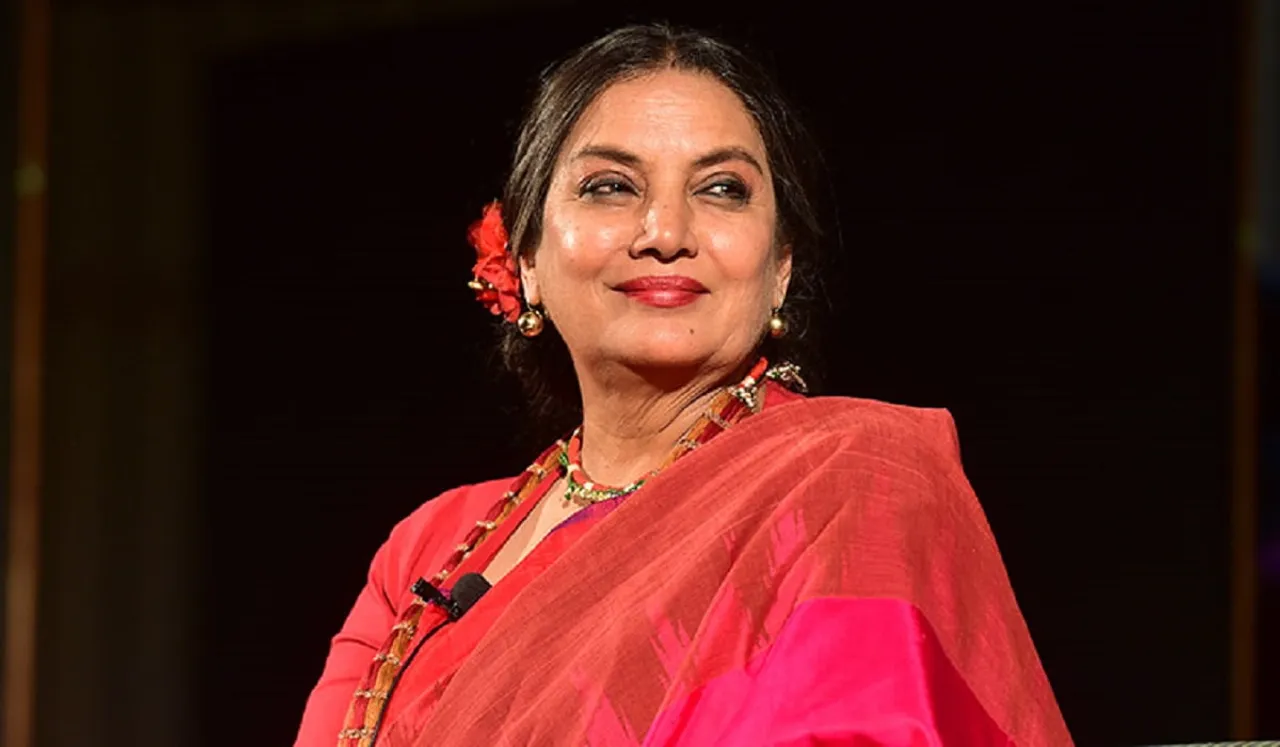 Shabana Azmi, who turns 72 today, is well known for portraying distinctive, usually unconventional female characters in a range of genres. Throughout her career, she has won various accolades, including a record-breaking five National Film Prizes for Best Actress, five Filmfare Awards, and countless foreign awards. In 1998, she was awarded the Padma Shri, the fourth-highest civilian honour given by the Indian government, and in 2012, she was awarded the Padma Bhushan, the third-highest civilian honour.
Some of the notable movies that helped form her career were Swami (1977), Junoon (1979), Sparsh (1980), Arth (1982), (1983), and Paar (1984). She would always give everything she had to each part. She even shaved her head in preparation for the TV show Amma: Ek Maa Jo Laakhon Ke Liye Bani Amma. The event clearly showed Shabana's dedication to the movie, even though it did not obtain the necessary attention.
Here, in honour of her special day, is a selection of some of her most recent performances, from What's Love Got to Do With It, which had its world premiere on September 10, 2022, at the Toronto International Film Festival, to Aunty Ji, a 20-minute short film from 2018.
List Of 5 Shabana Azmi Recent Films
What's Love Got to Do With It, 2022
A cross-cultural British love comedy, the movie stars Shabana Azmi, Lily James, Emma Thompson, Shazad Latif, and Pakistani actor Sajal Aly. The plot revolves around Zoe (Lily James), a documentary filmmaker who is addicted to dating apps, and her eccentric mother, Cath (Emma Thompson). On the other hand, Zoe's childhood friend and neighbour, Kaz (Shazad Latif) choose an arranged marriage to Maymouna (Sajal Aly), a lovely bride from Pakistan, and follow his parents' lead. Zoe starts to consider whether she might be able to learn something from a fundamentally different method of finding love as she documents Kaz's journey from London to Lahore to wed a stranger chosen by his parents.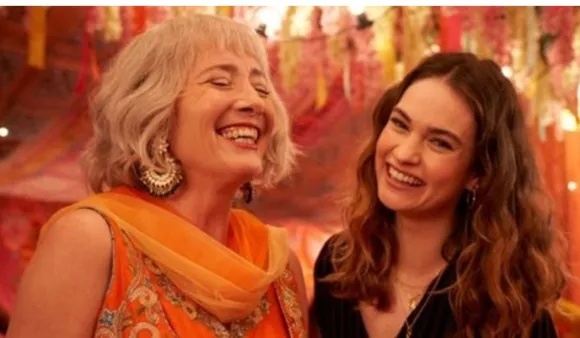 Halo, 2022
In the high-profile Paramount Plus series Halo, Azmi portrays Admiral Margaret Parangosky, who is crucial to the plot. The series is based on the renowned video game "Halo" by Microsoft, a vast science-fiction epic with numerous warring factions and distant extraterrestrial species. The title role, Master Chief, is portrayed by Pablo Schreiber. Parangosky, played by Azmi, frequently interacts with Natascha McElhone's Dr. Catherine Halsey, who is listed after Schreiber in the credits.
---
Suggested Reading: Vidya Balan's Cryptic Post Has Fans Wondering On Her Appearance On Koffee With Karan
---
The Empire, 2021
Azmi played San Dawlat in the Indian historical drama The Empire for Disney+ Hotstar, which is based on Alex Rutherford's novel series Empire of the Moghul. From Babur to Aurangzeb, the series focuses on the rise and fall of the Mughal Empire over several generations. Along with Drashti Dhami and Kunal Kapoor, the drama series also features Dino Morea as Shaibani Khan and Kunal Kapoor as Babur.
Sheer Qorma, 2021
The movie, which stars Shabana Azmi, Divya Dutta, and Swara Bhaskar, centres on a woman and a non-binary character who fall in love with one another. It is a tale of a family coming together under one roof as strong, non-binary characters of colour and queer Muslim women choose to embrace the love that exists outside of their own personal convictions and social mores.
Kaali Khuhi, 2020
Shabana Azmi plays Satya Maasi in this Netflix movie, and Sanjeeda Sheikh, Riva Arora, and Satyadeep Mishra also play significant roles. In order to visit Darshan's unwell mother, Priya (Sanjeeda Sheikh), their daughter Shivangi (Riva Arora), and Darshan (Satyadeep Misra), they are travelling to an undisclosed hamlet in Punjab. The main character of the story is a 10-year-old girl named Shivangi who is battling spirits in the countryside where her family lives.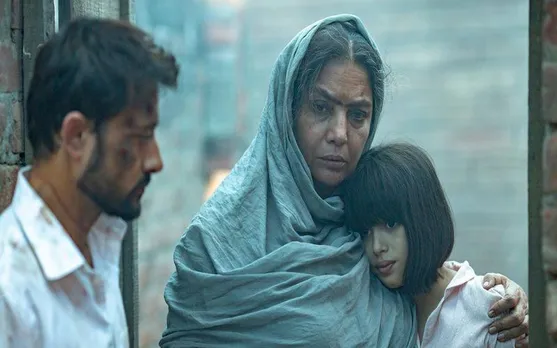 Kaali Khuhi
Aunty Ji, 2018
Aunty Ji is a short film that follows Parveen (Shabana Azmi) and Geetika on a significant day in their lives (Anmol Rodriguez). As an isolated Parsi widow and an acid attack victim, Parveen and Geetika come from very different worlds, but destiny pulls them together to show them that they have a lot more in common than they initially think. As they converse about their hopes, woes, and convictions, an odd relationship develops.