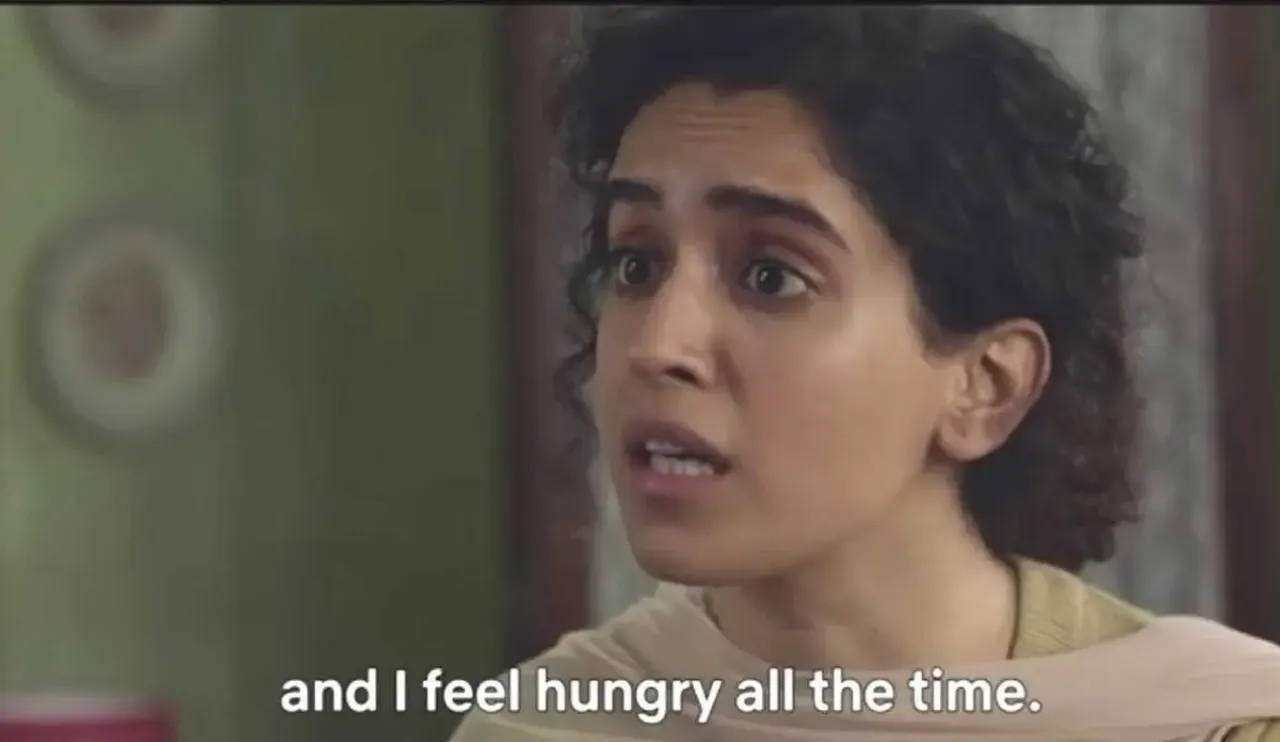 For her Pagglait role Sanya Malhotra began journaling: Actor Sanya Malhotra revealed that she used to write a dairy as her character Sandhya while prepping for Pagglait. In this Netflix film, Malhotra plays the role of a young widow who loses her husband just five months into their marriage. Malhotra says that she often wrote a journal to understand her character Sandhya's complex feelings in the movie.
Written and directed by Umesh Bist, Pagglait will be available for streaming on Netflix from March 26. The film will also mark singer Arijit Singh's debut as a music director.
Speaking on how she prepared for her role, Malhotra said that she used to write a lot as Sandhya while she was prepping for Pagglait. "How silence eats her up at the end of one month after marriage... Maybe after two months, she would fun with other family members in the afternoon, but would feel suffocated in the evening when Astik would come home," she elaborated.
Revealing that her character Sandhya was trapped in a loveless marriage that ends prematurely, Malhotra said, "Astik didn't give her any attention and she also didn't notice him. The happiness she was expecting from the person is no more. So now, she has to find that happiness inside her."
Malhotra also added how Pagglait captures a woman's journey of gaining independence and assertiveness. On what she learned from her character, the Dangal actor added, "So many of Sandhya's dreams remained unfulfilled because she let someone else make decisions on her behalf. Now she has to take on reins of her life... You have to be emotionally mature to let go of your grudge and hatred towards someone to move on. That's what she taught me."
Pagglait will have a Netflix release on March 26. The film also stars debutant Shrutii Sharma, Sayani Gupta, Sheeba Chaddha, Ananya Khare, Ashutosh Rana, Raghubir Yadav and Rajesh Tailang.
"Pagglait is rooted in deep family ethos and captures Sandhya's internal journey. I'm in awe of the incredible work of Umesh Bist, Arijit Singh and each actor who has lent depth to their characters in this film. Humbled to have empowering partners in Balaji and Netflix," Guneet Monga, producer of Pagglait said about the film in a press release.