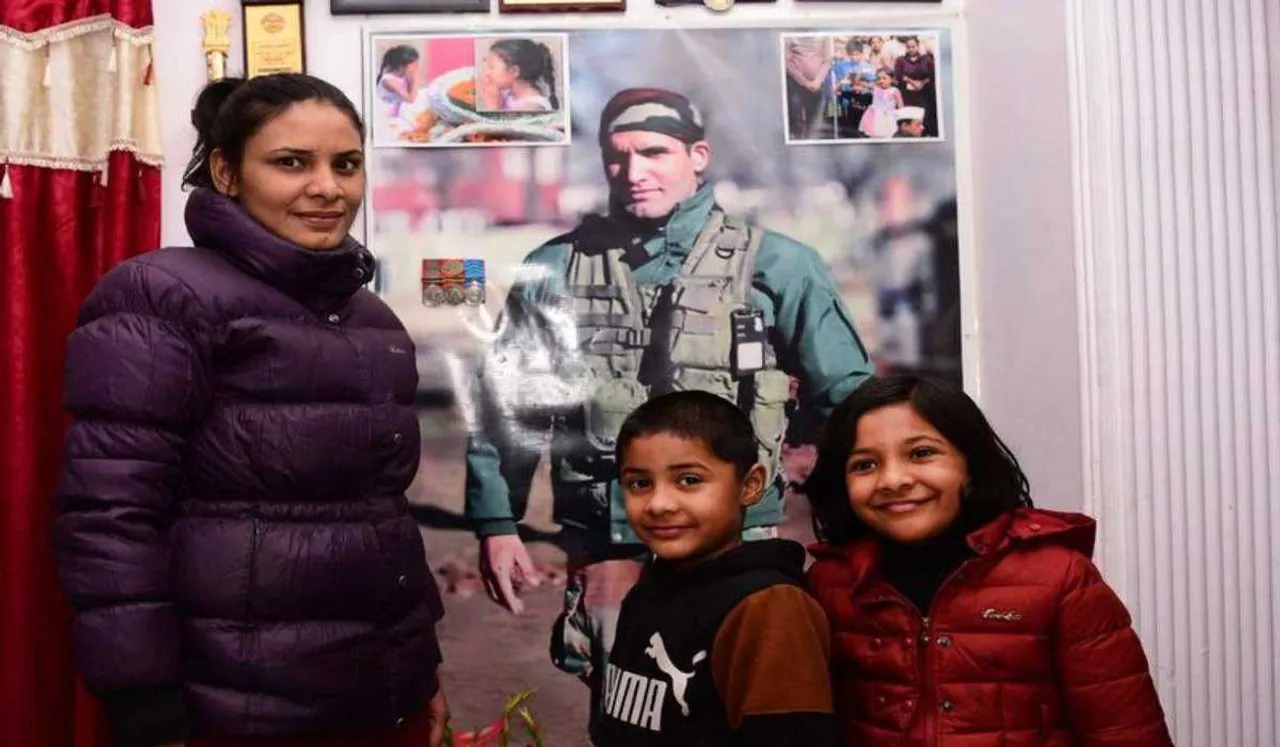 Jyoti Nainwal joins Indian Army: Wife of Naik Deepak Nainwal, who died after being shot during an operation in Jammu and Kashmir, in 2018, has joined the Indian Army.  The newly commissioned officer Jyoti Nainwal, who is the mother of two children, is one of the 29 women to pass out of the Officers Training Academy in Chennai, Tamil Nadu.
Late Naik Deepak Nainwal hailed from the Kanchula village of Chamoli district in Uttarakhand. He was part of 1 Mahar Regiment and was shot on April 10, 2018, while he was posted at the Kulgam district of Jammu and Kashmir. After he was shot, he stayed in the hospital for 40 days before he passed away.
In an interview with ANI, Jyoti Nainwal said, "...on May 20, 2018, he (Naik Deepak Nainwal) gifted us the life of pride and I am trying to carry it forward."
I'd like to thank my husband's regiment. They stand with me at every step & treat me like a daughter. For brave women, I'd like to become a mother not for 'janm' (birth) but for 'karm' (deed), & whatever I live for, will be a gift to my children: Jyoti Nainwal https://t.co/wtvefGcWDS pic.twitter.com/svtmLYIQKI

— ANI (@ANI) November 20, 2021
32-year-old Jyoti Nainwal cracked the SSC Exams in her fourth attempt and joined the year-long training at the Officers' Training Academy in Chennai. She is the first in late Naik Deepak Nainwal's family of jawans and other non-officer rankers, to hold the rank of an officer.
In an interview with the Times of India, she had said that she was happy to be able to fulfil her husband's dying wish. "Having been grievously shot in the spine and chest, he had lost all sensation in his lower body. During the last 40 days of his life at the hospital in Delhi, he once asked me to join the army when he is no more. I am thankful to the Indian Army for giving me the opportunity of honouring his last wish," she said.
A total of 153 cadets and another 25 cadets from other countries like Afghanistan completed their training on November 20, today. The cadets participated in the 'passing out parade' too.
---
Suggested Reading:
39 Women Army Officers Get Permanent Commission In Indian Army
India women army officers talk about the hurdles they face
Women Army Officers Move Supreme Court Over Permanent Commission
---
Also Trending: