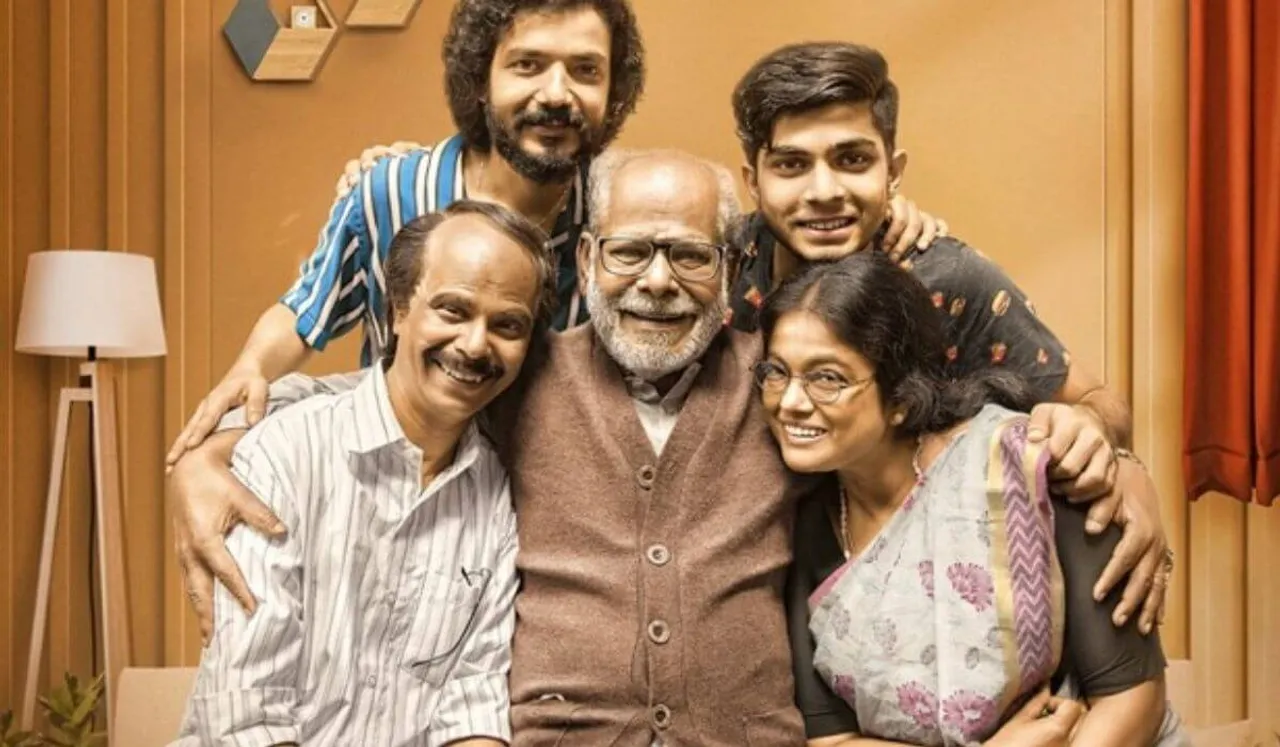 Home release date: Malayalam Movie Home is going to be released on OTT platform. The family drama will start streaming on August 19, during the Onam festivities.
Home will be the second movie to release on the OTT platform during the 10 days of Onam celebrations that are commencing this week. Featuring Indrans, Sreenath Bhasi and Vijay Babu in the lead roles, the Malayalam family drama aims to highlight a socially relevant issue. Home will be available for viewing in India and across 240 countries and territories via the OTT platform.
Vijay Babu, who is the producer of this film, stated that  Home's focus was solely to highlight a socially relevant topic with a point of view portrayed in such a way that it leaves the viewers to further think and introspect about it. He added that the relatable characters have been carefully knitted into the narrative and presented in a light-hearted way that will make this movie a perfect family watch.
The drama essays the story of an old man who is new to technology, Oliver (played by Srinivas) wants to be close to his two sons who are always glued to social media like most millennials. 
Director Rojin Thomas said, "Home is an attempt at depicting a much relevant topic in today's times, the dynamics of a family that is unknowingly trapped in the artificial web in the ever-evolving digital age." Furthermore, he added that he was delighted to present his fruit of hard work and passion on a global streaming service like Amazon Prime Video. 
Apart from the lead actors, the film has an incredible supporting cast, including Manju Pillai, Nielsen, Kainakary Thankaraj, KPAC Lalitha, Aju Varghese, Srikanth Murali, Johny Antony, Maniyan Pillai Raju, Pauly Wilson, Anoop Menon, Kiran Aravindhakshan, Priyanka Nair and Chithra.
---
Suggested reading:
OTT Releases: New Hindi Films Out In August
Nayanthara Starrer Netrikann To Have Direct-OTT Release: 10 Things To Know
Here Are The Cast Members Of Upcoming OTT Release Kuruthi