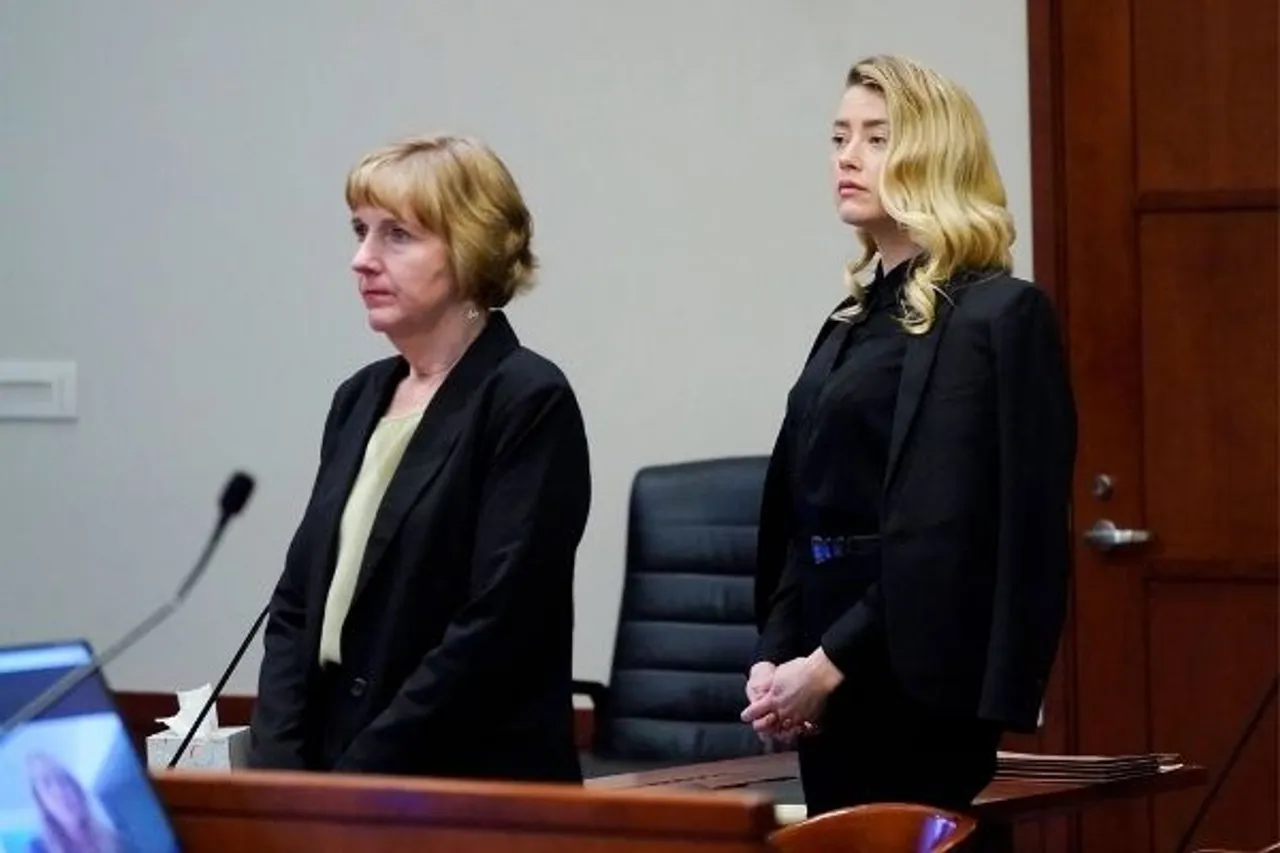 As the world became spectators to Amber Heard and Johnny Depp's court trial, Elaine Bredehoft has become internet famous. On May 27, the case came to a close. Even though Heard did not receive much sympathy in the entire process, when her lawyer Elaine Bredehoft broke down on the last day of trial, netizens tried comforting her.
The case was going on in Virginia, Fairfax. A Twitter user named @jamesfromcourt shared how he got a chance to share his view and informed his followers about the trial ending and the jury members going home. Post which Bredehoft was seen going to the restroom as she teared up.
He added that the viewers of the trial did try to cheer her up, although people were not aware of the reason that she was crying. "...but we all noted how it must be hard for her to deal with all this public attention while defending a client she probably doesn't like, and who constantly abuses her." But in reality, it was difficult for her as she was mocked on social media constantly in the form of gifs.
---
Suggested Reading: 'Weird, Disgusting,' Internet On Graffiti Of Amber Heard As Pinnochio Amid Legal Battle
---
Elaine Bredehoft Wiki Bio
Career
Elaine Charlson Bredehoft is a Virginia-based attorney. She has been in the field since 1984 and has successfully tried cases in state and federal courts in Virginia, the District of Columbia, and Maryland. She is also known as one of the top lawyers in Virginia, Washington DC and Baltimore.
She was ranked as one of the top ten lawyers in the Washington DC Metropolitan area in the Virginia Business magazine. She is also known to be amongst the legal elites of Virginia.
For many years, she has been known as a super lawyer in Virginia and Washington DC. In 2009, she was also named the Most Influential Women in Virginia by the Virginia Lawyers Weekly after being the best lawyer in America since 1997.
She is the founding member of the firm Charlson Bredehoft and Cohen Brwon Nadelhaft PC.
Education
She completed her degree at the Catholic University of America Columbus School of Law in 1984. Before which, she did her BA from the University of Arizona in 1981. Apart from her excellent academic record, she also has awards and accolades to her credit.