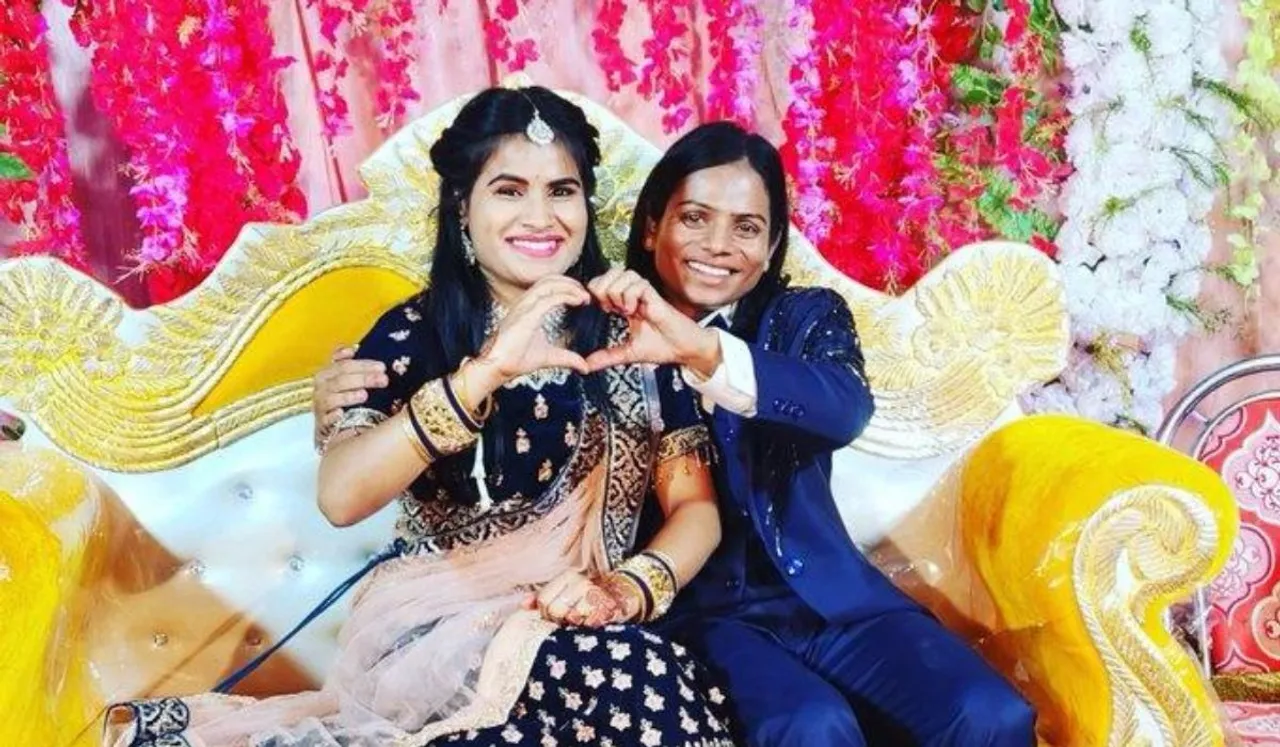 Dutee Chand, a well-known Indian sprinter, shared a photo of herself with her friend, who recently got married. Chand uploaded the photo on Twitter along with an emotional and heartfelt message.
She wrote, "Loved you yesterday, love you still, always have, always will." Many people mistook the photo for her own wedding and one with her girlfriend. Fans and supporters congratulated her, sent wishes and  made supportive comments in the comment section.
Dutee Chand Post On Friend's Wedding, Wins Hearts
The picture, though, was taken at her friend's wedding. In May 2019, Chand made headlines as the first openly gay athlete from India. Chand had admitted to dating an Odisha local. She had argued that "coming out of the closet" was preferable to "hiding" her private life from the public. She added, "My partner supported me every time and I have chosen her for my life. People may look at us differently or call us by any name like gay, lesbian etc. That does not matter so far as we get to spend our lives with each other."
---
Suggested Reading: Nora Fatehi Questioned Again On 200-crore Money Laundering Case
---
Chand has been unbothered and has expressed her desire to settle down with the woman despite her family's opposition to the relationship and her older sister's threats to disown her. She said, "The world has always taken time to accept all good things, so those who are in love but afraid of the outside world must display courage. So please do not be afraid because it is your life and your happiness."
Following her public acknowledgement, in 2020, Chand won the 100-meter dash gold in 11.32 seconds to become the first Indian woman track and field athlete to do so at the World University Games. She holds the women's 100-meter national record with a time of 11.26 seconds. At the 2018 Asian Games, she also captured silver in the 100- and 200-meter races.
"What I'm doing isn't wrong; it's not a crime," she once revealed to News18 in an interview. "I experienced restless nights, but things have improved now." I never imagined that I would be selected to serve as the CWG brand ambassador and that this would occur one day. It could not have been bigger than this. Now that everything has stopped, the same individuals approach me and are respectful," added Chand.