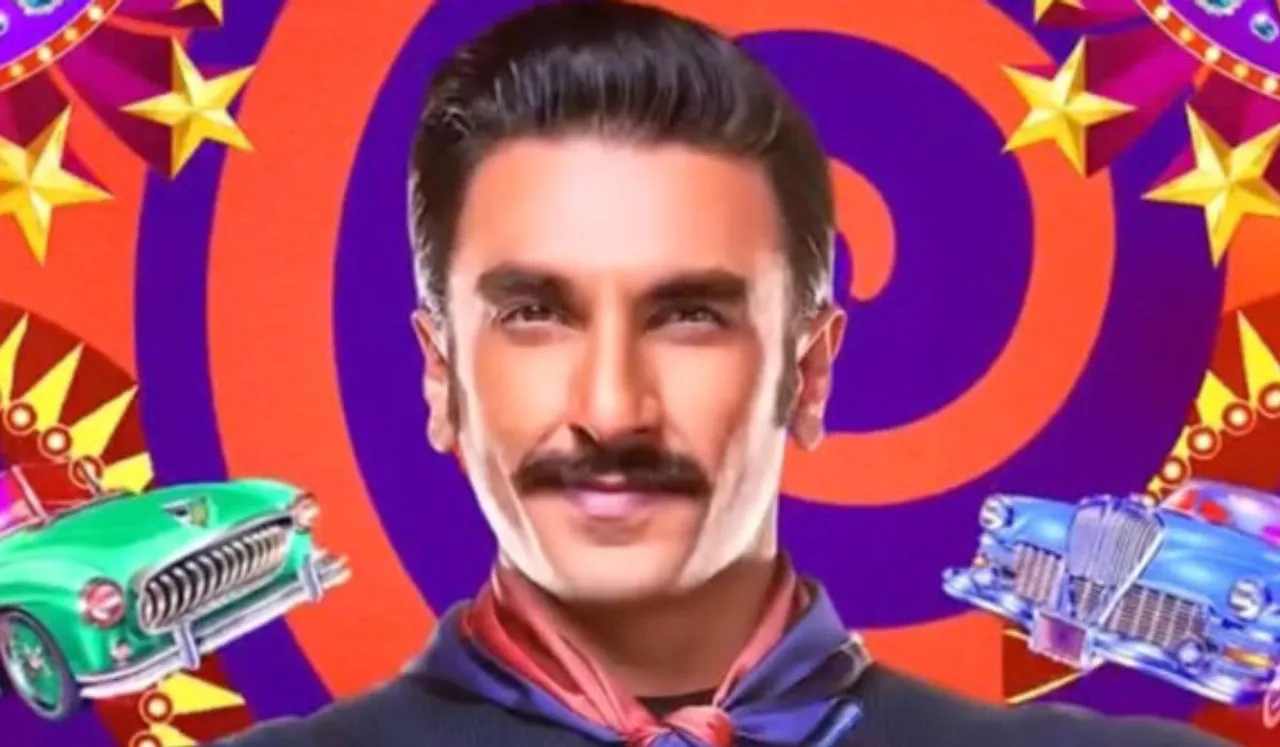 Known lyricist and director Rohit Shetty's upcoming Hindi comedy Cirkus is based on the 1982 Hindi film Angoor, which was an adaptation of an iconic play The Comedy of Errors written by William Shakespeare.
The comedy-drama and action film was made under the direction of Rohit Shetty. The announcement was supposed to happen on December 31, 2021, but due to delays in the filming, it was moved up to December 23, 2022. Similar to other high-profile movies that decide to make their festival debuts, as part of a Christmas distribution push.
Let us read about the cast and plot of the movie in brief.
Cirkus Plot And Cast
Talking about teaser, released on December 2, shows Ranveer Singh playing two characters in the trailer, none of whom are aware of the other's existence. Varun Sharma also performs two roles in this comic adventure. The primary actor of the movie, Ranveer Singh, is part of an ensemble cast where everyone has something to gnaw on, contrary to popular belief, which holds that he must carry the entire ">show.
Cast
Along with Ranveer Singh, Pooja Hegde, Jacqueline Fernandez, and Varun Sharma all play significant parts in the movie. Deepika Padukone and Ajay Devgn also to make guest appearances.
The movie also stars Johny Lever, Sanjay Mishra, Vrajesh Hirjee, Vijay Patkar, Sulbha Arya, Mukesh Tiwari, Brijendra Kala, Anil Charanjeett, Ashwini Kalsekar, Murali Sharma, Tiku Talsania in addition to these actors.
Plot
Ranvir Singh, who also played a dual part in the 1982 movie Angoor, which was based on William Shakespeare's play The Comedy of Errors, is the main character in Cirkus.
In the movie, a set of twin brothers who were split up at birth and later reunited cause confusion and amusement. The story of the movie, which is in the hands of a large circus company, centres on a circus manager and his gymnast friends as they juggle their lives in an effort to revive the public's waning interest in circus culture.
It will also show two pairs of twin boys who were split up at birth but later reunited, which will be both confusing and exhilarating.
---
Suggested Reading - Ranveer Singh Starrer Cirkus Teaser Drops In, Details Inside
---
Today, Ranveer Singh tweeted," The Kings of Comedy!!! #Cirkus … this Christmas!!! #RohitShetty @iamjohnylever @imsanjaimishra @varunsharma90 @SIDDHARTH23OCT #lol #rofl #lmao"