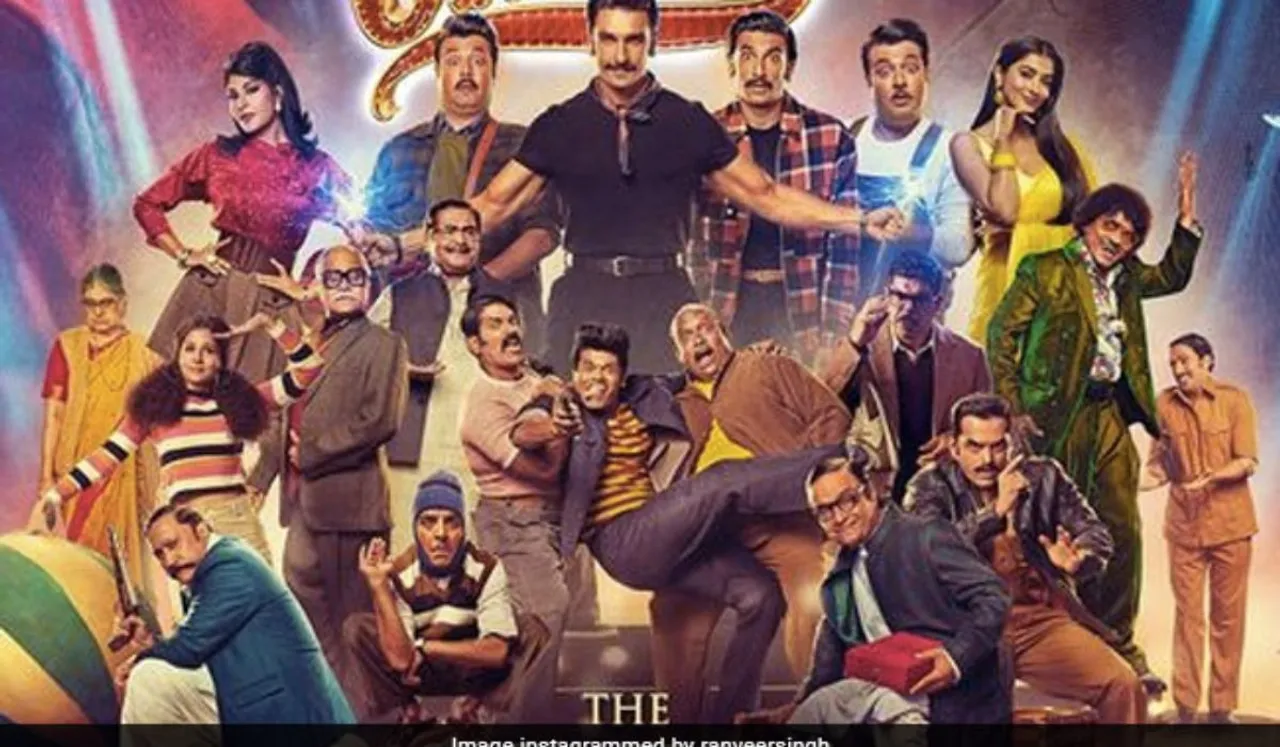 Following the success of Simmba, Ranveer Singh and Rohit Shetty are ready to reunite once again for film titled Cirkus.
While the plot of the film remains unknown, an earlier poster published by the producers depicted the star in a dual role. In addition to him, Jacqueline Fernandez and Pooja Hegde will also feature in the film. The film  is set on the backdrop of circus setting, is slated to enter theatres during the Christmas season.
The teaser for Shetty's forthcoming film Cirkus was released on Friday. He published the motion poster on Instagram, introducing fans to the colourful characters in the flick. In the background of the teaser, there are colourful cars, carts, and masks, similar to his other films such as Golmaal.
Cirkus teaser released
Cirkus' teaser depicts Singh playing a dual part, also the first time in his career. The first role of Singh has sleek hair and looks, but the second has ruffled hair and a disturbed expression.
Hegde wears a yellow saree with matching jewellery and seems surprising in the teaser.
Whereas, Fernandez wears a blue gown and partially wraps her hair back with a band on her head for a throwback effect. In the motion poster, she winks and smiles.
Sharma, who also plays a dual part, appears in the teaser in several outfits. In the teaser, all of the other cast members had odd attitudes, more of a madness and colourful clothes.
Sharing the post, Shetty captioned it, "Before the trailer drops next week, meet our CIRKUS family!!!"
Netizens Reaction
Reacting to it, a fan said, "Blockbuster already."
Another person wrote, "Waiting to watch this in the theatre, finally something good is coming, excited for this movie."
"Waiting for such comedy entertainers that can be watched with family," read a comment.
"Finally the wait is going to end," commented an Instagram user.
---
Suggested Reading - Bhediya Twitter Review: Audience Loved The Concept, Comic Timings & VFX
---
The date is being finalised, and a spectacular trailer launch for the high budget commercial entertainment is planned. According to a source, "The trailer will be released between December 1 and December 3." The crew is planning a huge reveal for the trailer, and there will be a lot of hype leading up to it. The teaser, like other Shetty films, will be followed by the release of two major songs, and then the film will be released on December 23."