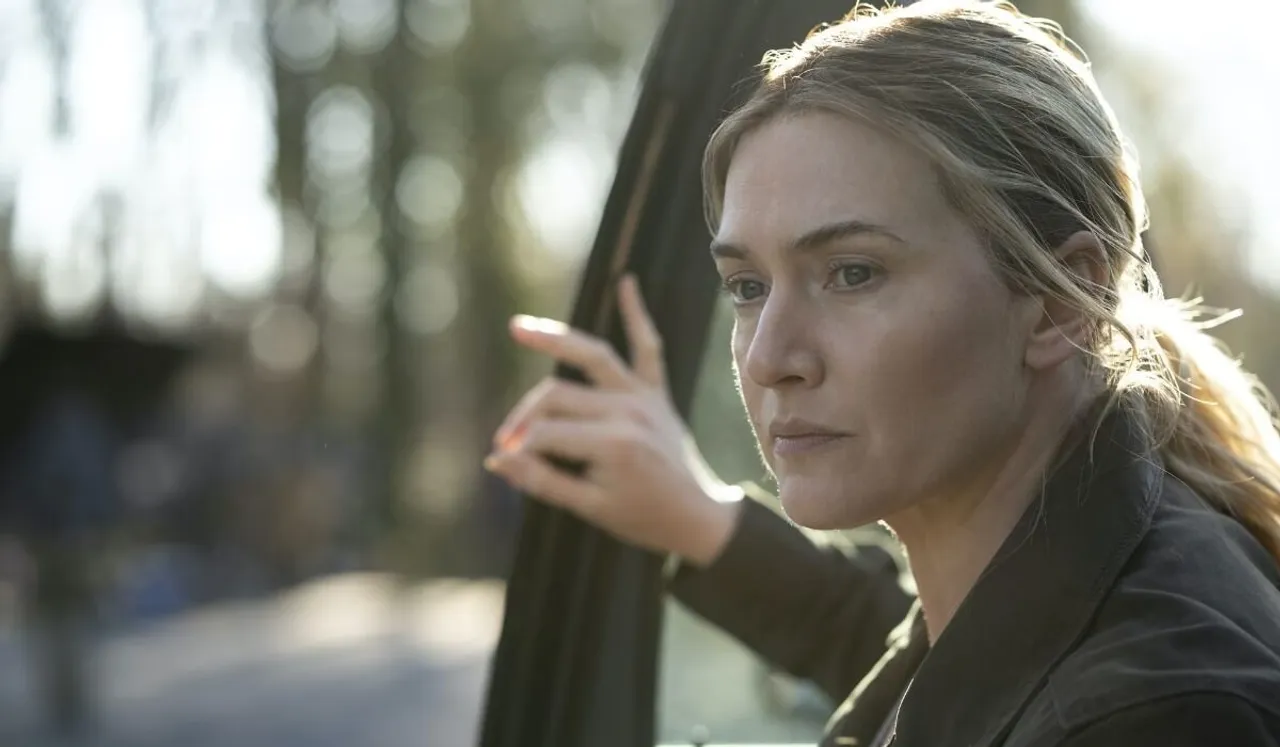 Female detectives on OTT shows: I have watched two detective series back to back with women in lead in the past week. Last Saturday I binge-watched Mare Of Easttown led by Kate Winslet ( I know am late to hop on this train) and yesterday I finished the Danish crime thriller The Chestnut Man. Both these shows have many parallels, apart from the obvious one listed above - they are about complicated women who are good at what they do, as a result of which their personal lives often suffer. They are not the only ones though.
If you haven't heard about it, the critically-acclaimed Mare of Easttown won four Emmy Awards this year. It is about a local basketball star turned detective in Easttown, who is caught up investigating disappearances of multiple women in her suburb. Mare lives with her mother, a teen daughter and a young grandson. Her estranged husband lives with his new partner right behind her house and Mare is locked in a custody battle with the mother of her grandchild, who has a history of substance abuse.
The Chestnut Man too is about a single mother Naia Thulin, who has to ask her foster father to babysit her daughter so that she can catch a serial killer. Over the course of the series, we see Thulin's relationship with the man she is seeing come under strain because of the nature of her job and the unpleasant experiences it earns her. She is also seeking a transfer to the cyber unit so that she can spend more time with her daughter, who would rather live with her grandfather. Other shows worth mentioning here are Deadwind (Finnish) and The Valhalla Murders (Icelandic) which too have women detectives in leads who are single parents, dealing with the trauma of a separation or death of their partner.
These women are sometimes unkempt, have wrinkles, scars and smudges of all kinds on their faces, often make unhealthy eating choices and are always struggling to either finding a babysitter for their kids or dealing with teenage issues. When you compare them to other female detectives from recent crime and SciFi shows like Fringe, Castle, Rizzoli & Isles, Lucifer and even comedy shows like Brooklyn 99, there are more rough edges to these characters and in a good way.
Their eating habits and wrinkled clothes aside, there is one remarkable quality in each one of these detectives - they are all resilient. Most male detectives in crime shows have been typecast as lone wolves with drinking or adultery issues. With the exception of Shetland's detective JimyPerez, their lives have spiralled out of control due to a horrifying experience in the past. So it is refreshing to see that women detectives are met with more realistic treatment. These women pull up their socks when tragedy strikes home and become caregivers, truthseekers and mentors, as and when needed. However, it comes with the fear of them being typecast too.
I am yet to see a happily married detective whose personal life isn't in shambles or who isn't running around the town with a gun in her hands and phone glued to her ear, requesting someone to babysit her child. They keep missing parties, they have spats with partners and yet, somehow these portrayals feel real. Maybe because these women seem to be real. Their hair, their clothes and their homes are as messed up as their lives, but they bounce back every day, with their chin up.
Views expressed are the author's own.
---
Suggested Reads For You:
Five Popular Webseries That Went From YouTube To OTT Platforms
Five Hindi Films That Broke Stereotypes To Redefine Romance
Five Latest OTT Releases For Your Weekend Watching: TV Shows And Movies