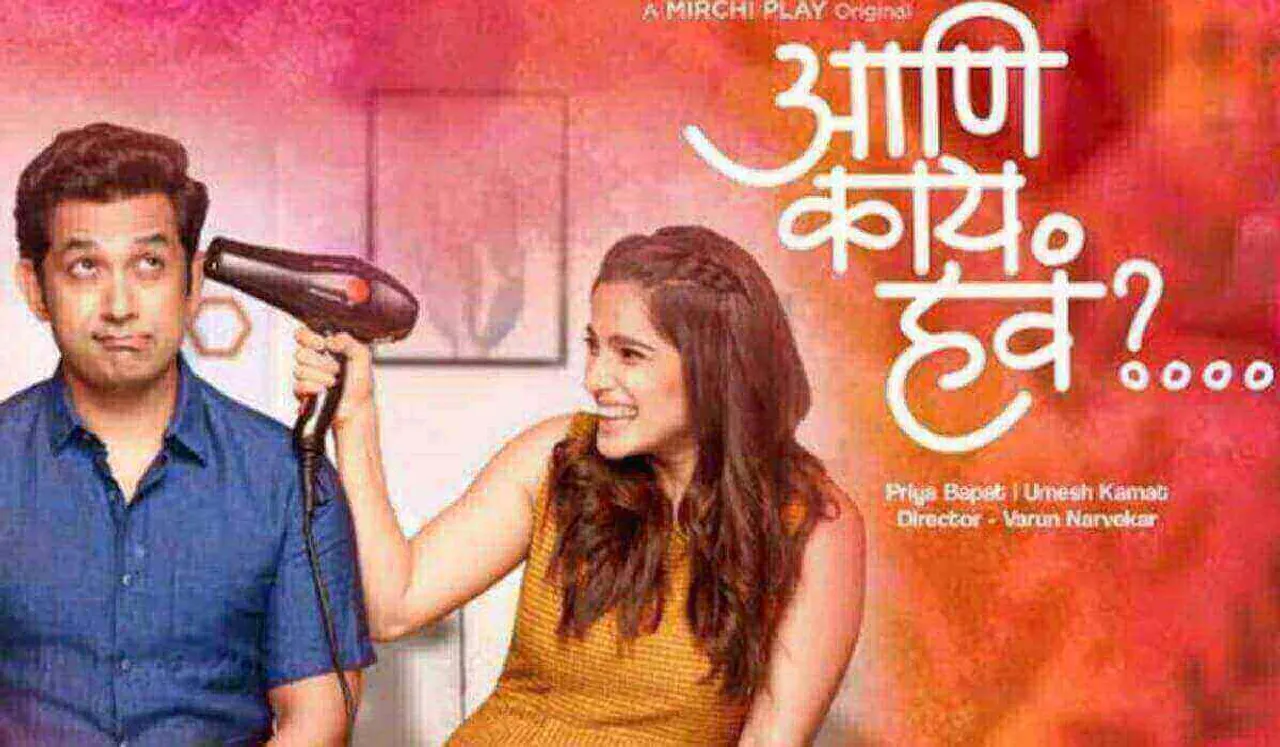 Aani Kay Hava: One of the most adored Marathi web series, Aani Kay Hava is back again with another season. The new season will see Jui and Saket's life settle into the monotony of matrimony as their marriage turns five. There also seems to be a hint in the trailer that the couple maybe thinking of having a baby.
Featuring real life couple Priya Bapat and Umesh Kamat, Aani Kay Hava got much love from viewers for its breezy pace and relatable setting. The show captures a young couple living in a metro cites and the work-life challenges they have to overcome.
Earlier this year, Priya Bapat, the show's protagonist, took to her Instagram handle to reveal that Aani Kay Hava season 3 will be releasing soon. She shared a picture and wrote that the shoot for season 3 begun on 9 March, not to mention that the entire team was very excited about it.
Here are 10 things you need to know about Aani Kay Hava:
The series is helmed and written by, Varun Narvekar and produced by Archit Bansal.
The six episode long series features the real-life couple, Priya Bapat and Umesh Kamat as the reel-life couple Jui and Saket.
The series will be streaming online on MX Player.
The new season of Aani Kay Hava will start streaming from Friday, August6.
According to the director, "The third edition is a beautiful take on modern relationships and how certain aspects of the same were redefined as a by-product of the lockdown".
The drama narrates the life of a couple from Pune who goes through the ups and downs of life together. Their love is put to a test when the nation goes into lockdown owing to the pandemic.
The show is rumoured to end at a cliffhanger, which has only left fans of the show wanting for more.
The trailer of the show suggests that Jui and Saket are struggling to keep the spark alive in their marriage. Oh, and also, a baby might be on the way for them soon.
Actor Priya Bapat is best known for her work in Marathi films like Vazandar, Amhi Doghi, Timepass 2, Kaksparsh and Time Please.
Bapat and Kamat got married in 2011.
Watch the trailer here