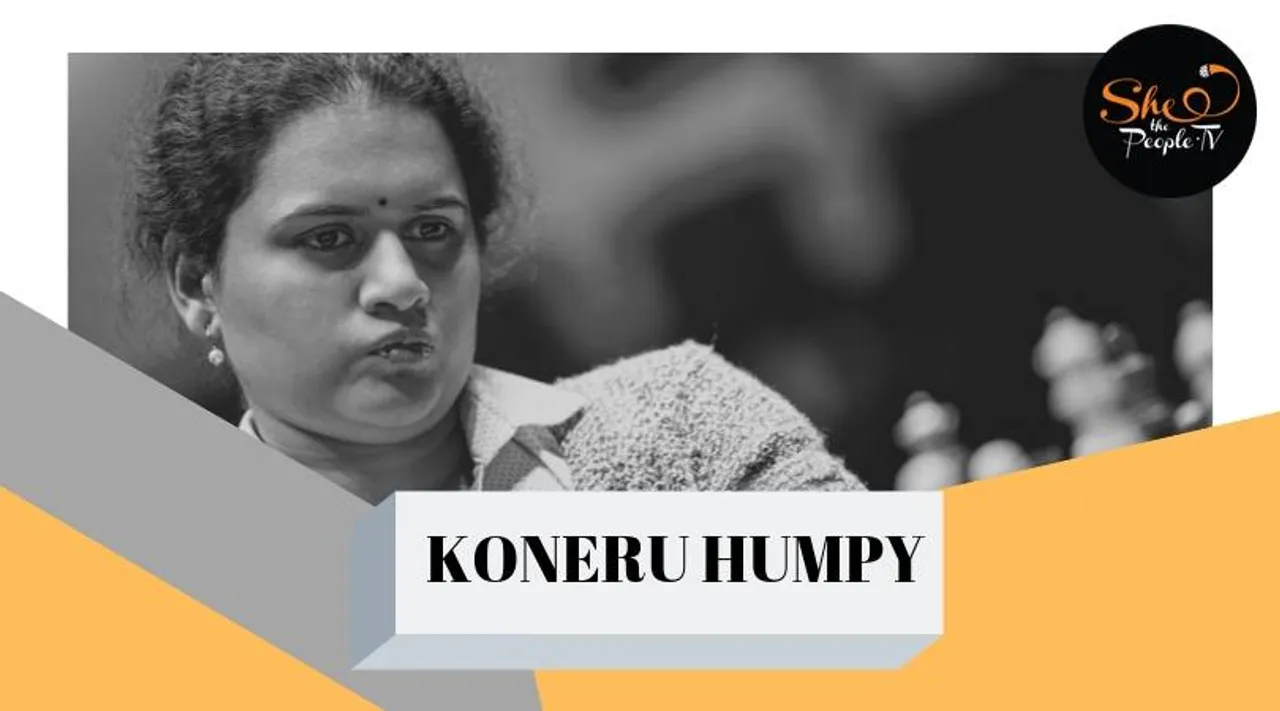 Who is Koneru Humpy? Koneru Humpy, an Indian chess player and an awardee of the Padmashree and Arjuna award is now nominated for Rajiv Gandhi Khel Ratna Award by AICF on July 1, 2021. 
Women's world rapid chess champion Koneru Humpy has been nominated for the Rajiv Gandhi Khel Ratna award by the All India Chess Federation (AICF). She is currently ranked number three in the World according to the latest rankings issued by FIDE. 
Humpy now has a global rating of 2,577, behind the Chinese duo of Huo Yifan and Ju Wenjun with 2.659 points and 2,586 points respectively. She made a comeback after a two-year interlude to win the FIA Women's Grand Prix held in Skolkovo, Russia. She had taken a break to spend quality time with her newly-born daughter, Ahana.
Who is Koneru Humpy? 
Koneru Humpy is an Indian chess player and women's world rapid chess champion. Among all her rewards, In 2002, Humpy became the youngest woman ever to achieve the title of

Grandmaster

at the age of 15 years.

She also won three gold medals at the World Youth Chess Championship in 1997. She also won the British Women's Championship in 2000 and 2002.

Another impressive major tournament performance came at the 8th Gibraltar Chess Festival in 2011. Koneru finished half a point behind a group of leaders that included several 2700-rated GMs like Michael Adams, Gata Kamsky, Francisco Vallejo Pons, and Etienne Bacrot.

Humpy also followed in world champion Judith Polgar's footsteps as a 20-year-old, when she became only the second female player to cross 2600 on the rating list.

The 32-year-old from Andhra Pradesh was also a part of the Indian squad which won the Online Chess Olympiad in 2020. Along with it, She has qualified for The International Chess Federation (FIDE) Women's Candidates event next year. 

Humpy is already a recipient of the Padmashree and Arjuna Awards.

"AICF has nominated Koneru Humpy for Rajiv Gandhi Khel Ratna award. While Vidit S Gujrathi, MR Lalith Babu, Adhiban Bhaskarani, SP Sethuraman, Padmini Rout, and Bhakti Kulkarni have been recommended for the Arjuna Award and Abhijit Kunte for Major Dhyan Chand Award," a source told ANI.